Picking products on Amazon to sell from an FBA Private Label perspective remains the most critical aspect of selling on the behemoth of a platform.  It's the researching phase that will make or break a new ecommerce seller.  We can add in several other factors, but if you live and die by these eight when picking products, most times you will come out ahead of your competition.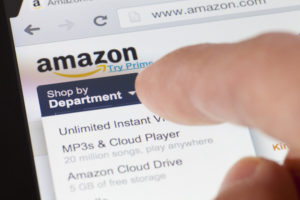 Top 2 – 6 Sellers Doing Minimum 20 Sales Per Day
What is the current demand of the market for that product?  Well, if you notice that 2 – 3 sellers are doing 20 – 30 sales per day, you can estimate that there is atleast a demand greater 2,000 – 2,700 potential purchases per month.  You can figure this out by looking at the BSR (Best Selling Rank) of your potential competitors.  BSR's across various categories differ but on average a 5,000 BSR in the United States can range from 10 – 20 sales per day.  If you determine you can get a slice of that pie, it may be worth checking the box for this point.
Market Shows 3000 Sales A Month
Going off of our market potential above, if you have a category that sells above 3,000 per month, you can clearly see there is a market for it.  If you can just get 5% of that market, that will translate into 5 potential sales per day.  Imagine having a $20.00 product that now brings in $100/day in sales?  That is why understanding the market potential is critical.
Does it matter whether it's only 1 seller dictating the market or many?  It does matter, but if you notice that one seller is not Amazon directly selling the item or the pictures/description on the listing is bad, then you know you have an opportunity to dominate that market.
BSR between 500 – 10,000
Again, BSR is the one metric that tells us how well an item is selling.  Best selling rank can range from 1 – 500,000 in any given category including kitchen, home & garden, sports & outdoors, etc…  If you notice that over 2 – 3 sellers in a given "product market" for a particular product has a BSR between 500 – 10,000, you may want to highly consider that product.
Many people researching new products will only spot check the BSR and not consider the history of that particular seller.  You need to track those sellers for a full week before making a decision.  You can do this via a website called www.camelcamelcamel.com, which track price changes and sales history.  You can also use another tool known as www.amzshark.com where you can add the product ASIN yourself and then track the actual sales and inventory levels of that product.  You don't want to pick something that just a did a promotion or significantly lowered it's sales price.  You want something that is stable in price and has not done any promotions.
Product Can Fit In A Shoe Box
We don't always subscribe to this because picking larger items for seasoned sellers can be a great barrier to entry for new sellers.  But if you are a new seller, picking smaller items can be good because it will ensure the cost of air shipping is lower.
Product Does Not Weigh Alot
Similar to our point above, you also don't want a product that weighs too much.  Larger weighted items can cost a lot in air express international shipping and starting out, we want items that do not weigh as much before we are stable to transition from air express shipping to sea freight forwarding (which is typically 50 – 100% less expensive.
You Can Clearly Private Label The Product
Sometimes it is not easily noticable that you can private label a particular product.  There are could copyrights, patents, and trademarks that prevent people from selling those items.  This is rarely an inhibitor but if you pick a product that unique and has some complexity to it, you may want to check with a patent office to see if that particular item or design is patented.
Not Many Big Brands In The Market
If you find several big brands in that particular market and they are the ones dominating, I would stay away from it.  So not seeing many big brands is a plus and I'd check the box for that item being a good sellable item because your research isn't skewed by the fact that people are buying because of the brand but rather because of the market.
Price Point Above $9.00/Sale
We will not sell an item that is less than $9.00/sale starting out.  The reason for this is we want to be able to grow the brand while investing into other product ideas.  If you're selling items for less than $9.00, the margins can be so small and the cashflow can be coming in at a very low rate.  In our experience, a $9.00 sale should yield a minimum 30% margin.
Margins Are greater than 30% Minimum
To our point above, even $20.00 items can produce 25% margins.  We've noticed many sellers make this mistake and pick a $20 item to sell that costs them $10/unit to make and ship via air express.  Our rule of thumb is 30% minimum margins AFTER inventory and shipping costs are subtracts from the profit margins derived from Amazon.  Our goal is to shoot for 40 – 45% margins.  We're OK with 30%, because we know new sellers may come into the margins and potential drive prices down a little bit.  If you utilize the Amazon Revenue Calculator, you can determine this number.  Crunch the numbers and if the margin (FINAL profit margin / Sales Price ) is greater than 30%, it's worth exploring.
You can create multiple products off of that the first Product
Don't create a business around a product.  Yes, it can be crucial to picking one killer product that can fund the growth of your business, but doing only one product versus thinking big picture around brand building can stifle your growth into other product lines.  A great example is sports and outdoors.  If you picked a lantern to private label and it sold well, you could likely go into other lines, but what if your interest was really in other categories.  Think 3 – 5 potential products down the line before picking your one product.  This also holds true with considering the name of your business.  Do not name it after your one product.  Give it a name that is encompassing of other products that could be sold under the one brand.