What Is Digital Out Of Home Billboard Advertising
Most people know about the traditional Billboard Out-of-home (OOH) advertising as traditional (i.e. non-digital and non-programmatic) outdoor advertising. You drive by them on streets and highways and you see them often.  Also known as out-of-home media or outdoor media, OOH advertising is about messaging to consumers when they are in public places, commuting to work, waiting (e.g. in elevators), and in specific commercial locations.
Typical OOH formats include billboards, on-car ads, bus-stop shelters, etc.  But that space has become fragmented, not allowing people with proper report and analytics, let alone better control over the timing and length of being in-market with billboard advertising.
Digital out-of-home billboard advertising (DOOH) is effectively OOH powered up with advertising technologies including geofencing, tracking, retargeting, personalization, attribution and measurement.  Digital out of home billboard outdoor advertising allows for brands to improve awareness and target people who are at the top of middle of the purchase funnel.
Over 1,000 Demographic & Psychographic Variables
When we say hyper local precision, we truly mean it.   We leverage over 1,000 demographic and psychographic variables that our team can pull from to target your ideal consumer, we are ensuring advertisers are reaching those who are most likely to become a customer.  You can choose from over 1,000 audience segments to identify the optimal screens for who you would like to reach.
Benefits Of Digital Out Of Home Billboard Advertising
Digital out-of-home advertising not only establishes brand awareness but also compliments the brand's advertising campaigns on other channels.
Media buyers who include OOH advertising—digital or traditional—to their media mix see an exponential increase in their campaign effectiveness. Outdoor Advertising Association of America's 2012 report shows that TV ads see an 18 percent and online ads—specifically mobile advertising—see a whopping 316 percent increase in campaign effectiveness.
With our digital out of home billboard advertising, you gain key advantages that traditional out of home advertising may not provide including:
When compared to OOH, digital out-of-home advertising is pretty cost-effective since, in one banner area, multiple ads can rotate.
Thanks to DOOH, media buyers can now pay for impressions and get detailed analytics on the campaigns that they are running.
Digital billboards, kiosks, wifi hotspots, tablets, dynamic displays, and other digital signages connect to the internet to change or rotate ads, provide charging and internet connection in public areas, and serve content besides ads.
Unlike OOH, digital out-of-home advertising offers a variety of advertising media to be used in campaigns.
With the inclusion of artificial intelligence in marketing, advertisers can use better targeting options for their digital out-of-home campaigns and get better results.
Perfect Mix To Your Omnichannel Advertising Campaigns
If you are leveraging other media including OTT Advertising, programmatic display, and in particular billboard outdoor advertising, digital out of home advertising is a vital mix that should be added to your digital media buys.
Over the past decade, the engagement with online display ads has been on the decline, leading to click-through rates (CTRs) lower than 1%. This has been caused by a bombardment of online ads and given rise to software such as ad blockers and phenomenons such as banner blindness.
DOOH allows advertisers and agencies to unleash their creativeness and produce ad campaigns that are both unique and engaging across multiple display types such as:
Street & Highway Digital Billboard
Walkerby Digital Display Billboards
DOOH Screens In Elevators
College Campusus
Bar/Restaurant Jukebox
Convenience Stores
Grocery Stores
Airports
Other Indoor
DOOH Billboard Advertising Process
Here we perform a deep digital dive into your company to see how we can leverage programmatic digital out of home billboard advertising for your business and your business objectives.
Provide our team with the actual creative ads and data targeting needed for the programmatic digital out of home billboard advertising campaign
Digital Out Of Home Advertising Launch
It's time to begin developing your programmatic digital out of home outdoor advertising campaign from campaign tactic to targeting and even geographic targeting.
We pull all our programmatic display and digital out of home advertising into a dashboard and review to begin our process of proactive optimizations.
Whether it's changing targeting, removing digital out of home advertising stations not performing, or developing better creative assets, we take this part seriously.
Digital Out of Home Billboard Advertising Reporting
Tracking online conversions (form submissions and sales) is one thing.  But measuring offline conversions is something that couldn't be done before until now.  We are able to track conversions both online, as well as offline conversions (i.e. those who came back to your restaurant, retail store, desired location).
If you are leveraging our location based technology to directly communicate and reach your desired audience, contact us on how we'd develop a granular campaign tailored to your business and organizational goals.  Learn more about our conversion zone tracking capabilities.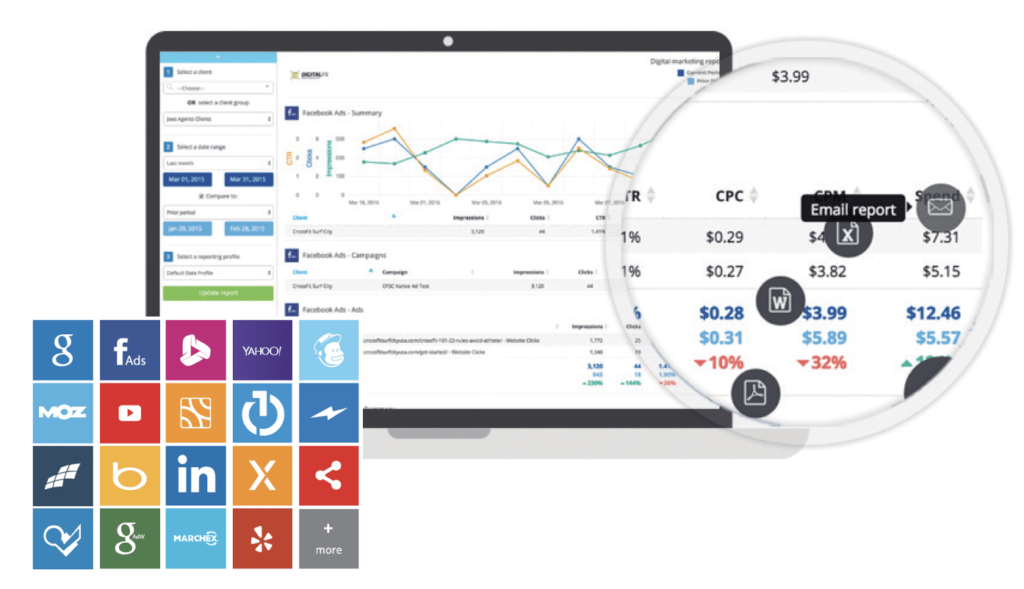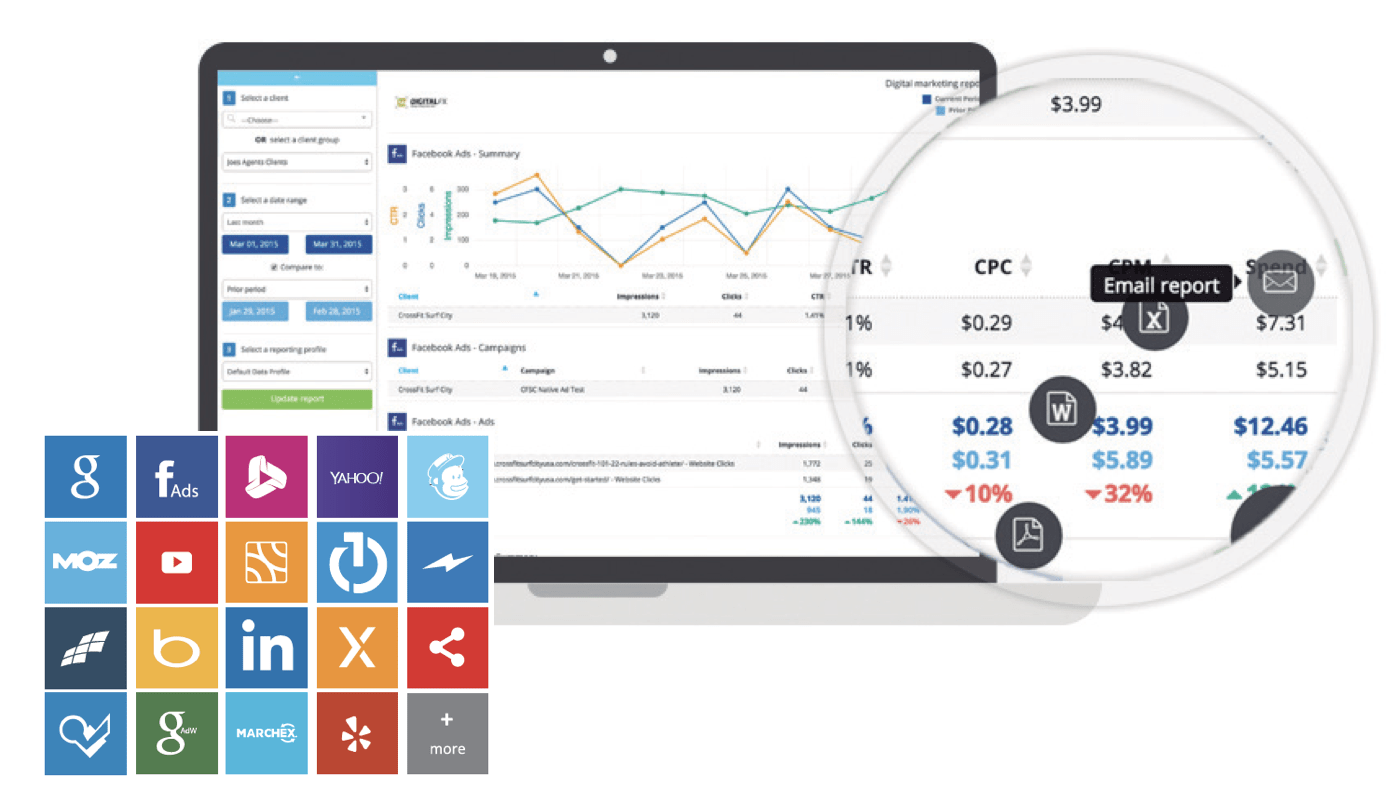 "47% of consumers surveyed stated that they would be likely to shop from a retailer that offered promotions when they are nearby. "
"Studies suggest that when a user isn't surfing the web on his or her phone, he or she is likely to spend 86% of smartphone time using apps."
Geo fencing can be the key differentiator in your business targeting the audience that matters the most to your company.
Why would you not want to be in front of those active buyers?  We can get your company ranked.
Fill Out the contact form or call us at 1 (877) 776-7358.