How OTT Advertising + Household Geofencing Improves Audience Targeting
Our Geo fencing and addressable (household) geofencing technology combined with OTT Advertising can give advertisers the competitive edge they've been looking for and that none of their competitors are using. See mobile location based advertising in action:
Book An OTT/CTV Advertising Demo With Our Team
In the marketing discovery calls, we discuss how geofencing can work for you, CPM & Pricing for geofencing marketing, The process of geofencing, how we partner with agencies as well as direct brands.
You'd Be In Great Hands. These Clients Are
What Is OTT Advertising – Combine Precision Of Geofencing
For some time, advertisers have used geofencing marketing in a localized way, targeting consumers in precise areas.  Many of those same midsize companies didn't have the budgets to advertise on TV Stations ranging from TBS to TNT.  Now, it's possible for those with and without TV budgets to advertise through Connected TV & Over The Top Devices.
There are now an estimated 63 million "cord-cutters" and "cord-nevers" in the US only reachable by Connected TV and digital channels.  Connected TV advertising (CTV) & OTT Advertising provides enterprises with a programmatic advertising platform for engaging digital TV streamers with the level of precision you expect from all your campaigns: in-market audiences, demographics, offline behaviors and geofencing & household geofencing.
Over 1500 Demographic & Psychographic Variables
When we say hyper local precision, we mean it.  When you combine CTV connected tv Advertising, with geofencing, layered in with over 1,300 demographic and psychographic variables that our team can pull from to target your ideal consumer, we are ensuring advertisers are reaching those who are most likely to become a customer.  And the best part…..we can still measure foot traffic to your stores for those who have a retail and brick/mortar presence.
24/7 OTT Advertising Dashboard & Reporting
With Our OTT/CTV TV Advertising reporting, brands and agencies can have 24/7 reporting and know how their campaigns are performing through the course of the flight.  We provide more details on campaigns to ensure clients are gaining insights on the impact of ad spends.  Are below examples of variables we report on in your OTT Advertising Dashboards:
Video Impressions
Watch Rates
Video Completions
Click Through Rates
Geographical Breakdown
Channels Your Ads Were Served On
Devices Ads Are Delivered On
Device Make (ROKU, Amazon)
View Through Conversions
Walk-In Visits
Combine Address Geofencing With OTT Advertising
Do you have a list of customers or business addresses?  Addressable Geo-Fencing can be used both as a stand-alone tactic and to improve the results of addressable programmatic TV campaigns, direct mail campaigns, and other marketing efforts that target specific households. By extending the reach, improving the frequency, and providing foot traffic attribution through conversion zone tracking, Addressable Geo-Fencing makes all household and business address targeting efforts more effective through our automated platline geofencing drawing capabilities.
Highly Precise – Targeting is based off of plat line data from property tax and public land surveying information to maximize precision of addresses being targeted.  Up To 90% Match Rate
Highly Scalable – Up to 1 million physical household and business addresses can be targeted per campaign.
Provides Foot Traffic Attribution – Conversion Zones can be used with Addressable Geo-Fencing campaigns to track uplift in foot traffic to the advertiser's location.
Multiple Creative Formats Available – Advertisers can utilize static ads, video ads, and OTT marketing (i.e Roku) Ad campaigns with addressable geofencing.
More Precise Than IP Targeting – Addressable geofencing is even more precise than IP Address Targeting, yielding a 90% match rate.
Benefits Of Connected TV/OTT Advertising
With Our OTT/CTV TV Advertising solution, advertisers have access to the most advanced solution in the market. Powered by three distinct methods of audience targeting, getting the right message in front of the right person at the right time has never been more effective.
Target physical addresses using GPS data to serve OTT/CTV ads with unmatched precision and scale.
Bring the precision of digital targeting to what is OTT advertising with the ability to target users based on keywords, context, and other online behaviors.
Take advantage of numerous combinations of demographic variables to target your ideal audience.
Up To 96% View Rates Of Commercial On Connected TV Advertising Devices
Connected TV Watchers Tend To Be More Engaged W/ Content
Can Still Measure Foot Traffic To Your Retail/Brick & Mortar Location
Key Takeaways From The OTT Advertising Webinar
With the growth in Over The Top (OTT & CTV) Advertising, understand the nuances of it can have its advantages as media planners, business owners, and brands are looking into incorporate into their digital advertising efforts.
In the OTT Advertising webinar, we discussed:
How To Develop Programmatic Strategies For Q4 Sales

The Appropriate OTT/CTV Advertising Tactics A Few Top Industries

New Tactics Available In The OTT Advertising Space

How To Measure Attribution With OTT/CTV Advertising

How To Incorporate CTV/OTT Into Any Digital Media Plan For Q4
100's Of Publishers To Display Your "TV" Commercials On
120 Sports | A&E | Select ABC Affiliates | Accent Health | Anthem Sports & Entertainment | AOL | AT&T/DirectTV Now! | BigStar.TV | Bravo | Select CBS Affiliates | CNBC | CNN | Comcast | Cooking Channel | Crackle | Digital Media Rights | Discover Channel | DiscoveryGo | Dish | DIY | DramaFever | E! | ESPN | E.W. Scripps Newsy | Film on TV, Inc. | Flickstream | Flipps Media | Food Network | Select Fox Affiliates | Fox Networks Group | FX Now | Fox News | Fox Sports | Funimation | Future Today Inc. | Gold Line Temangement | Haystack.tv | HGTV | History Channel | Looke Digital | MAZ | Select NBC Affiliates | Lifetime | MTV | NFL Network | One by AOl Ad Network | Oxygen | Plex | PlutoTV | Resignation Media, LLC | Screen Media Ventures LLC | Scripps Network, LLC | Sling TV | Smart Roll Media, LLC | TBS | Time, Inc. | The Weather Channel | TNT | Toon Googles | Travel Channel | TubiTV | Turner Digital | USA | Vevo | Vidillion | WeatherNation | Xumo | Yahoo!
Plenty of Devices
Amazon | Apple | Asus | Google | Hisense | JadooTV | LG | Microsoft | MiniX | NVIDIA | Roku | Samsung | Sony | Xiamoni
Many Exchanges
AdapTV | Beachfront | Freewheel | Rubicon | SpotX | 75+ PMP deals
Connected TV Case Studies
Ad recall, a campaign metric that indicates how memorable an ad is to customers, is high for OTT — 72% of viewers can remember a specific ad they saw. (OpenX)
OTT/CTV Advertising Reporting
What is OTT Advertising cover? Tracking online conversions (form submissions and sales) is one thing.  But measuring offline conversions is something that couldn't be done before until now.  We are able to track conversions both online, as well as offline conversions (i.e. those who came back to your restaurant, retail store, desired location).
If you are leveraging our location based technology to directly communicate and reach your desired audience, contact us on how we'd develop a granular campaign tailored to your business and organizational goals.  Learn more about our conversion zone tracking capabilities.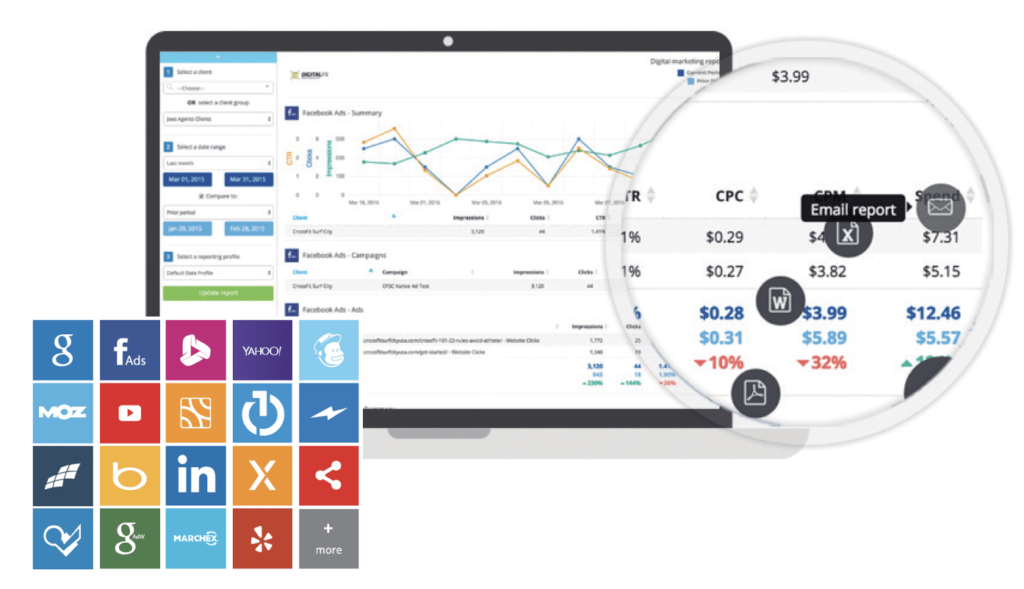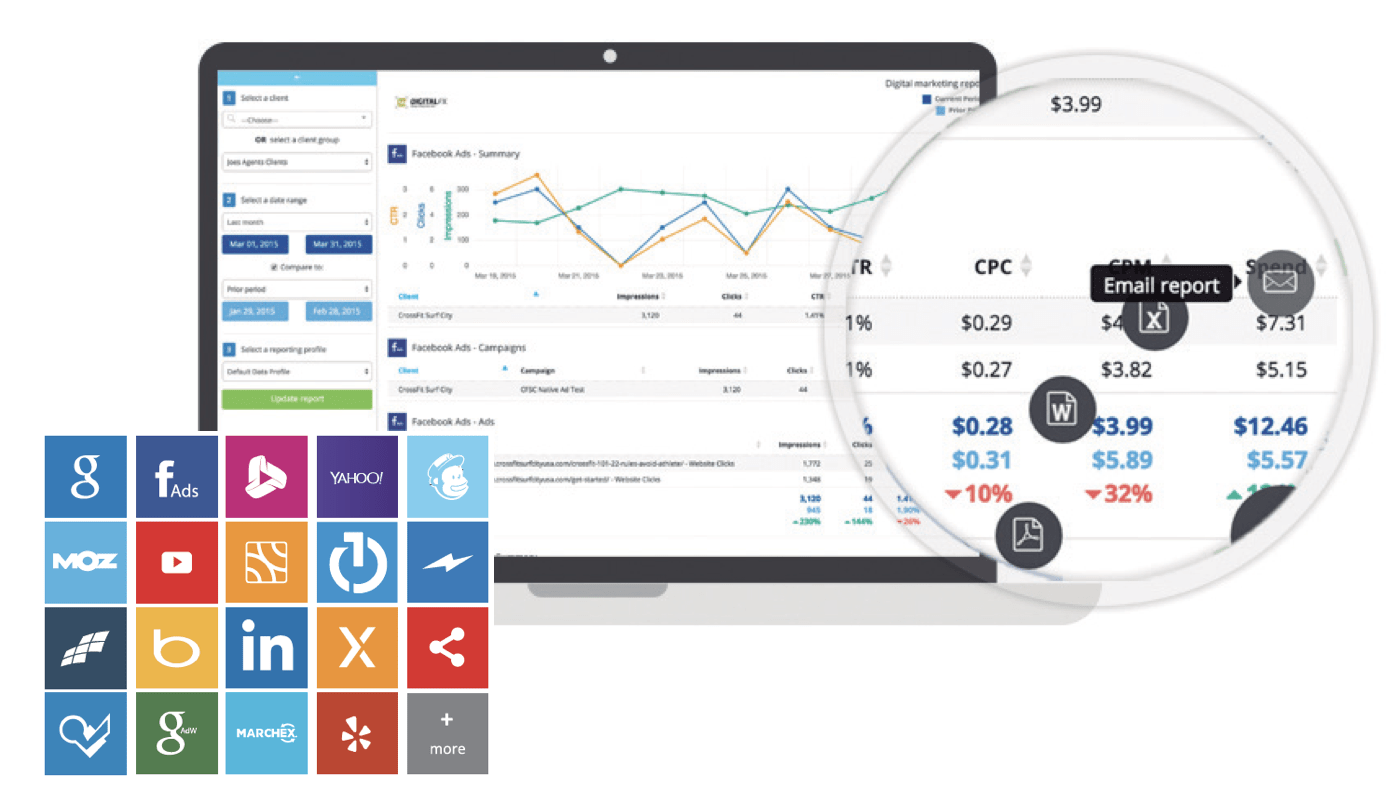 "47% of consumers surveyed stated that they would be likely to shop from a retailer that offered promotions when they are nearby. "
"Studies suggest that when a user isn't surfing the web on his or her phone, he or she is likely to spend 86% of smartphone time using apps."
Geo fencing can be the key differentiator in your business targeting the audience that matters the most to your company.
Why would you not want to be in front of those active buyers?  We can get your company ranked.
Fill Out the contact form or call us at 1 (877) 776-7358.