Latest Innovation in Event Marketing Technology (Geofencing)
Target customers who attended specified events with the most precise temporal geo-targeting solution available. Event Targeting is used to build an audience based on a Geofence during a specified date and time window of an event and then advertise to those customers.  You can reach those customers whether you are in attendance or not.  With our geofencing marketing solution, you can achieve more than 97% in advertising efficiencies compared to advertising using a 1 mile radius targeting.
There are a number of ideal geofencing locations including:
Stadiums, Buildings
Arenas
Convention Centers/Trade Shows
Parks
Festivals
The sky is the limit with event targeting through Propellant Media.
Location Based Advertising (Geo Fencing)
Our Beacon Free geo fencing technology allows franchises and retailers to target people based on their physical activities.  We can build your geofences where your customers are, not where you want them to be. Whether it's a particular event or a physical building you want geo fenced, this can be a powerful mechanism to serve ads to individuals based on their physical location.
Is the advertising producing actual walk-ins to my store?
Our geo fencing technology can even track those who have seen your ads and determine if they walked inside your store.  Conversion zones are a powerful means to track your online advertising to offline conversions (meaning those people who physically went to a particular location as a result of seeing your Ads).
Busy?  Watch Our Recorded Geofencing Webinar.  Here is What You'll Learn
What Is Geofencing

Dispel Many Geofencing Myths

Realtime Geofencing Case Study

Strategy & Use Cases With Geofencing

How To Measure Foot Traffic W/ Geofencing

How To Profit From Geofencing Advertising

How To Win More Business With Geofencing

How To Get Started With Geofencing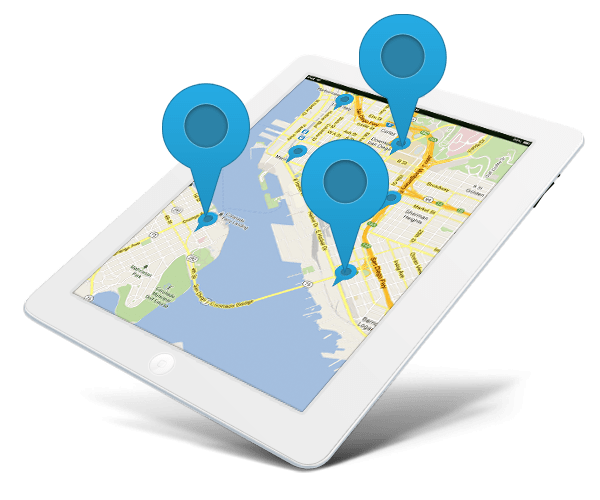 Key Geo Fencing Benefits
Only Need Location Services of Mobile Device Turned On.  NO OTHER REQUIREMENTS NEEDED

90% of individuals typically have location services turned on

Does not require Physical BEACONS

Location File Import and Export Capability

Granular Localization via Custom Shapes & Sizes

Target location visitors or event attendees for 1 day – 30 days

Serve ads across the 600,000 App's we have access to

Retarget customers who visit or commute through any geo-fenced location
"Only 22% of businesses say they're using hyperlocal targeting to its full potential."  Why Aren't You?
Our Advantages
Self-contained, turnkey Event Targeting solution.
Granularity down to the hour level.
A tool that builds audiences based on physical locations during
specific date and time windows.
Fully automated process to run Event Targeting campaigns
to single or multiple locations, dates and times.
Audiences are portable and reusable.
How Event Targeting Works
A virtual geo-fence is traced around an event location where the advertiser wants to build an audience based on their visit to that particular location during a set, scheduled timeframe.
When the customer enters the geo-fenced location during the set timeframe, they will then become a part of an audience that can later be targeted following the event.
Programmatic Display Campaign Development
Here we perform a deep digital dive into your company to see how we can leverage programmatic for your business and your business objectives.
It's time we deep dive into the various keyword opportunities that will translate into targeted increased traffic and above industry norm click-through-rates.
It's time to begin developing your programmatic campaign from campaign tactic to targeting and even geographic targeting.
We pull all our programmatic display data into a dashboard and review to begin our process of proactive optimizations.
Whether it's changing targeting, removing domains not performing, or developing better creative assets, we take this part seriously.
Geo Zone Conversion Reporting
We are also able to track conversions both online, as well as offline conversions (i.e. those who came back to your restaurant, retail store, desired location).
If you are leveraging our location based technology to directly communicate and reach your desired audience, contact us on how we'd develop a granular campaign tailored to your business and organizational goals.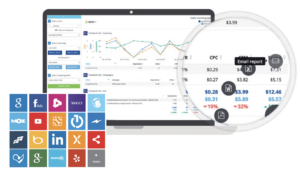 "47% of consumers surveyed stated that they would be likely to shop from a retailer that offered promotions when they are nearby. "
"Studies suggest that when a user isn't surfing the web on his or her phone, he or she is likely to spend 86% of smartphone time using apps."
Geo fencing can be the key differentiator in your business targeting the audience that matters the most to your company.
Why would you not want to be in front of those active buyers?  We can get your company ranked.
Fill Out the contact form or call us at 1 (877) 776-7358.