See How Native Advertising Could Work For You
Our programmatic native and addressable (household) geofencing technology can give advertisers the competitive edge they've been looking for and that none of their competitors are using. See mobile location based advertising in action:
Book A Programmatic Native Advertising Demo With Our Team
In the marketing discovery calls, we discuss how native advertising can work for you, CPM & Pricing for programmatic native marketing, The process of geofencing, how we partner with agencies as well as direct brands.
Native Advertising Capabilities
Native advertising is a form of paid advertising in which the ads match the look, feel and function of the media format where they appear. They fit "natively" and seamlessly on the web page. Unlike banner or display ads, native ads don't really look like ads, so they don't disrupt the user's interaction with the page.
Here are some of the top Digital Programmatic Tactics we can utilize with Native Advertising:
For Native Ads, we need a 1200 x 627 pixel sized ad, along with 25 character limit headline, 50 character limit description, a call to action, and a 120 x 120 square logo.  That's it to launch programmatic native.
How Native Advertising Can Impact You
With Native advertising, brands and agencies can generate more leads and interested buyers by displaying their messaging within content inventory that has a tendency to convert better than other ad sizes.
Is my advertising producing actual walk-ins to my store?
When coupling native advertising with geofencing marketing, our geo fencing technology can even track those who have seen your ads and determine if they walked inside your store. Conversion zones are a powerful means to track your online advertising to offline conversions (meaning those people who physically went to a particular location as a result of seeing your Ads).
Why Native Advertising Is Powerful For Brands
Higher Click Through Rates – Native ads tend to produce higher click through rates compared to other display ads.  This coupled with display, video, and ott advertising can be a powerful combination to discern performance and show up in native inventory.
Best For Lead Generation Marketing Objectives – More brands are using programmatic native for lead generation efforts.  Reason is audiences reading content that matches their intent have a tendency to click on ads that in turn are relevant to what they're reading.
Ads Flow Naturally With Content – Native ads tend to flow naturally with the content prospects are reading.  Thus producing higher click through rates and better engagement.
Can Be Used With All Programmatic Audience Targeting Tactics – We can couple native ads (1200 x 627 sizes) with geofencing, data segments, addressable geofencing, keyword contextual, site retargeting, and other programmatic tactics.
Uses Same Ad Inventory As Social Platforms – Native advertisers are able to tap into the same inventory used by social platforms including Facebook/Instagram, LinkedIn, etc.
You Busy? Watch Our Recorded Geo fencing Marketing Webinar. Here is What You'll Learn:
The most advanced location based mobile advertising based on people's physical activities and the places they go. Our geo fencing technology allows for advertisers to reach users wherever they go beit your competitor's locations, your own store front, or events they attend. With our precise polygon tracking, we can target actual buildings (not just entire blocks) where your ideal audience frequents.
The possibilities for hyper local targeting are endless:
Individual Households & Business Addresses
Sporting & Music Events
Conferences/Conventions
Competitor Locations
Customer Loyalty Programs
Intersections of Popular Streets
Sports Stadiums
Office Buildings
Malls & Strip Centers
We pride ourselves on our geofencing capabilities. No other technology exists that allows for such granular targeting and audience building.
Programmatic Native Case Studies
Programmatic Native Campaign Development
Here we perform a deep digital dive into your company to see how we can leverage programmatic for your business and your business objectives.
It's time we deep dive into the various keyword opportunities that will translate into targeted increased traffic and above industry norm click-through-rates.
It's time to begin developing your programmatic campaign from campaign tactic to targeting and even geographic targeting.
We pull all our programmatic display data into a dashboard and review to begin our process of proactive optimizations.
Whether it's changing targeting, removing domains not performing, or developing better creative assets, we take this part seriously.
24/7 Programmatic Native Analytics Reporting
Don't wait a full month before you receive robust reporting.  Get it 24/7.  Tracking online conversions (form submissions and sales) is one thing. But measuring offline conversions is something that couldn't be done before until now. We are able to track conversions both online, as well as offline conversions (i.e. those who came back to your restaurant, retail store, desired location).
If you are leveraging our location based technology to directly communicate and reach your desired audience, contact us on how we'd develop a granular campaign tailored to your business and organizational goals. Learn more about our conversion zone tracking capabilities.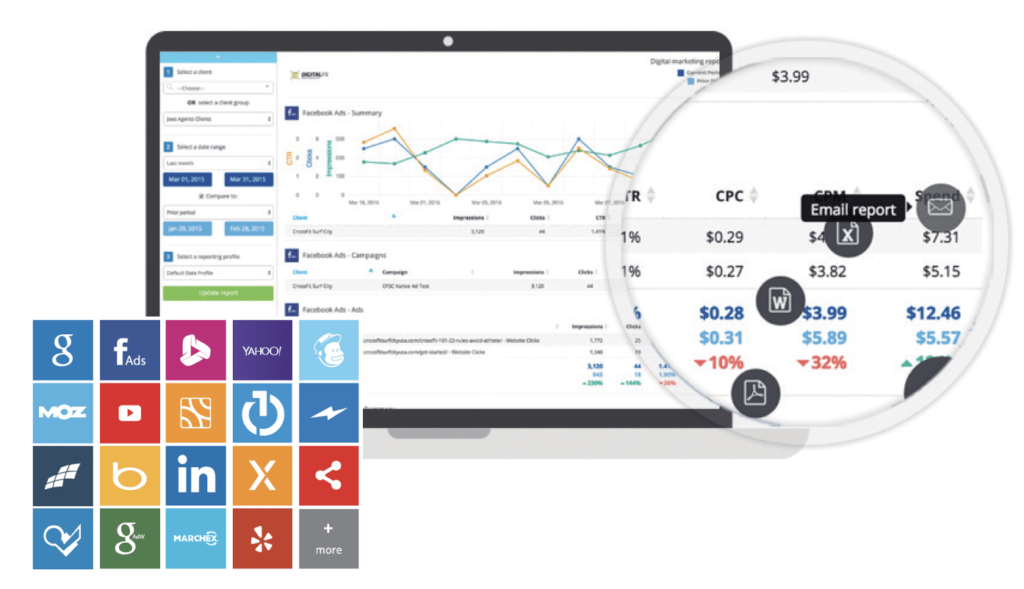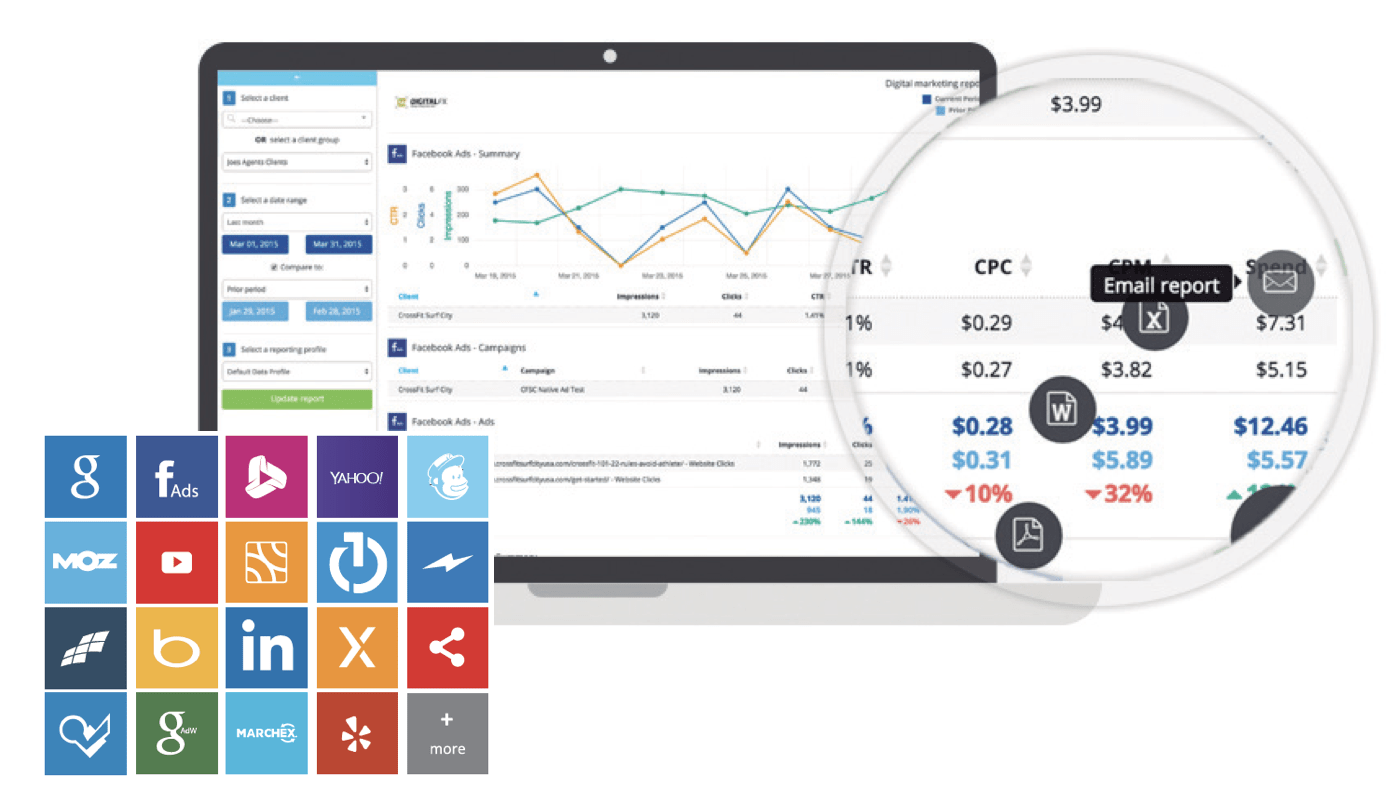 "47% of consumers surveyed stated that they would be likely to shop from a retailer that offered promotions when they are nearby. "
"Studies suggest that when a user isn't surfing the web on his or her phone, he or she is likely to spend 86% of smartphone time using apps."
Geo fencing can be the key differentiator in your business targeting the audience that matters the most to your company.
Why would you not want to be in front of those active buyers? We can get your company ranked.
Fill Out the contact form or call us at 1 (877) 776-7358.