Website 
Adwords Audit Score

 Reporting
Did you know our Robot checks your AdWords account in 50+ areas?
Our powerful Adwords audit tool provides guidance and recommendations throughout the entire Adwords campaign giving you recommendations on how to improve the account.
Scanning your Adwords Account
Analyze which parts of your Adwords campaigns are actually working.
Analyze Keyword Opportunities
Review all the keyword opportunities you may be missing out on as an advertiser.
Find the gap for improvement
Find the missing part of where you Ads are not performing and which networks you're not converting the best on.
50+ Point Adwords Audit Report
We will provide you a report that will be directly emailed to you within 2 minutes.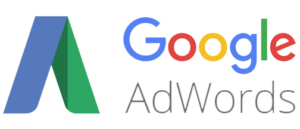 Many of our  clients started with a free AdWords audit. It will take 2 minutes.
 Account Information
Analyze general account information critical to your Adwords Campaigns
Traffic Funnel

Breakdown of your traffic funnel from Impressions to Clicks to Conversions
Performance By Network
Which networks are OR are not performing well for you, we can share those insights with you
Wasted Spend & Negative Keywords
Where are you wasting advertising budget and what/if any negative keywords is helping improve efficiencies in your campaign.
About This Tool
This sophisticated Google Adwords Audit Tool uses in-depth reports to give our users the most accurate data available. Our reports does require API request access to your Adwords account to scan it, however all of your information is kept private and protected.  We are able to provide detailed analysis of your search engine marketing instantly. We also pin-point exactly what could be improved. Never again will you wonder why your Google Adwords isn't performing.