Book A Geofencing Marketing Demo With Our Team
In the marketing discovery calls, we discuss how geofencing can work for you, CPM & Pricing for geofencing marketing, The process of geofencing, how we partner with agencies as well as direct brands.
HubSpot Services (Marketing & Sales Enablement) Solutions
As much as we enjoy the world of geofencing marketing and bringing those solutions to brands and agencies, we noticed how we use technology to help organizations grow, including HubSpot.

We has utilized HubSpot as our internal marketing and sales enablement tool to grow our own agency and we've seen how it has impacted clients we work with.  And thus, after becoming a Champion User of HubSpot (yea…it's a real designation that puts us in the top 1% of HubSpot Users), we became part of their partner program and began offering it to many our geofencing and paid media clients.  When I think about the many investments we've made as an agency, HubSpot is in the top 3 for the following reasons: 
Improve Conversion Rates Of Lead Flow From Your Website

Email Marketing Automation

Enable & Manage Your Sales Team
See how we can build a comprehensive B2B…and even B2C Marketing Strategy for your organization.
Why Leverage HubSpot For Your Central Marketing Solutions
There's a better way to grow. HubSpot's CRM platform has all the tools and integrations you need for marketing, sales, content management, and customer service. Each product in the platform is powerful alone, but the real magic happens when you use them together.  Here are the major services offered when you leverage HubSpot:
Marketing Hub
Marketing software to help you grow traffic, convert more visitors, and run complete inbound marketing campaigns at scale.
Lead Generation
Marketing Automation
Chat Bot & Features
Analytics
See how we create an integrated solution that is certain to increase conversion rates for your enterprise.
Sales Hub
Sales CRM software to help you get deeper insights into prospects, automate the tasks you hate, and close more deals faster.
Advanced CRM
Meeting scheduling
Sales Email Automation
And More…
Utilizing Programmatic To Complement HubSpot
Selling business products and services can be a difficult task as we all know the path to purchase is traditionally longer than other B2C marketing.  But we at Propellant Media try to be a steward of our own marketing…constantly testing and measure our own B2B marketing efforts.   We don't simply have a salesforce.  We have a marketing tool kit that yields us over 600 leads per month.  We call it the Propellant Plan and it's cornerstone for marketing automation that we would implement for you.
Our suite of solutions for B2B Inbound Marketing include:
Website & Conversion Rate Optimization
Hubspot Marketing Automation
Google Adwords & SEO
Facebook (Paid Social)
B2B Programmatic Display Solutions
Robust Site Retargeting
See how we can build a comprehensive B2B Marketing Strategy for your organization.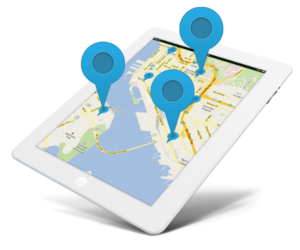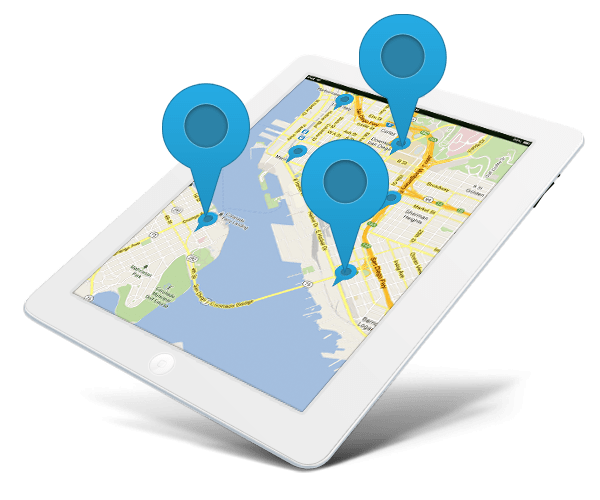 Key HubSpot Benefits
Increase Leads To Your Organization

Manage All your Marketing In One

Manage All Your Sales Contacts With A Robust CRM System

Create Marketing Workflows & Sales Sequences To Save Your Marketing & Sales Team Time

Leverage Forms Embedded And As Pop Ups On Your Website

View In Depth Analytics Across Your Website

Manage All Your Social Media Posts

And Much More….
HubSpot Implementation Process
This forms the basis of your digital needs so our team can understand your ideal customer, your business goals, any existing advertising and marketing you're doing, and how we can develop a digital plan of action.
What will you say when you show up? That question matters more than anything. Here we take your messaging and build Ads around it.
From demographic targeting, geographic, and behavioral targeting to campaign objectives, we will build a granular campaign to reach your target audience.
Now we can pull all our advertising into a clean reporting system that you can easily review and dissect.
After running the campaign for 1 – 2 weeks, we start our optimization process with split testing ads, changing targeting parameters, and checking CPA goals.
If you have a client who you truly believe would benefit from investing in advertising solutions many of their competitors are not taking advantage of, contact us today.
"47% of consumers surveyed stated that they would be likely to shop from a retailer that offered promotions when they are nearby. "
"Studies suggest that when a user isn't surfing the web on his or her phone, he or she is likely to spend 86% of smartphone time using apps."
Geo fencing can be the key differentiator in your business targeting the audience that matters the most to your company.
Why would you not want to be in front of those active buyers?  We can get your company ranked.
Fill Out the contact form or call us at 1 (877) 776-7358.