If you are investigating Atlanta marketing companies, you have no shortage of businesses in which to choose. These days, marketing is an art that requires a deep understanding of multiple platforms and approaches. For your convenience, here are 20 marketing companies located in the Greater Atlanta area worth considering if you need to amp up your marketing and sales efforts.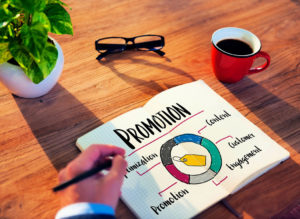 Mighty 
Mighty is a Marketing Agency focused on the future. This Agency concentrates on active lifestyle brands, primarily outdoors, sporting goods, action sports, and activewear and apparel. Areas, where Mighty can help, include branding and customer experience, websites and user experience, video production, creatives, and growth consulting.
More information: Mighty
Caffeine Marketing
Caffeine Marketing is a Digital Marketing Company who streamlines clients websites for growth and conversions. Also, the Agency holds the highest credentials awarded to digital advertising professionals by Facebook for exhibiting proficiency in their advertising program, and for achieving success with campaigns.
More information: Caffeine Marketing
Seed Factory
Seed Factory is a marketing agency that helps companies build awareness using experiences both online and offline. Marketing services that Seed Factory provides include design, advertising, digital, social, and public relations. Seed Factory integrates creativity, actionable plans, smart strategy, and unique insights to all of their client projects.
More information: Seed Factory
Tailfin
Tailfin is an agile marketing company that provides a variety of marketing, creatives, and brand strategy for clients. Service offerings include research, media planning, SEO, SEM, project management, creative designs, branding, website development, event and show support, packaging, and point of sale equipment. 
More information: Tailfin
Vert Digital
Vert Digital is a marketing company that offers a broad range of services to clients including, Email marketing, CRM, brand strategy, social media marketing, digital advertising, analytics, and attribution. 
More information: Vert Digital
Eberly & Collard
Eberly & Collard is an Atlanta-based marketing company that provides services to multiple industries. Top sectors include construction, architecture, building products, interior design, kitchen and bath, and real estate development. Potential clients can rely on this Agency for integrated marketing, branding, media, and PR.
More information: Eberly & Collard
Prophet
Prophet is a marketing agency that helps its clients grow using transformation. They focus on marketing, sales, brand and activation, experience, innovation, organization, and culture. Their experienced team can also help with customer experience, customer insights, design, digital transformation, and employee engagement.
More information: Prophet
Fleishman Hillard
Fleishman Hillard is in the business of delivering favorable outcomes for all clients. They work with a variety of well-known and loved brands, including EA Sports, Chevrolet, Olay, Wella, Cadbury, and AT&T. They work with several industries and sectors, including Consumer products and services, Financial and Professional Services, Healthcare, and Technology companies.
More information: Fleishman Hillard
Board Active
Board Active helps clients deliver their message to the correct people at just the right time. With a focus on mobile marketing, their marketing solution sends personalized messages that assist in building long-lasting relationships using targeted messaging. Clients can enhance their in-app experience using location-based notifications.
More information: Board Active
Frederick Swanston
Frederick Swanston is a data-driven marketing company that works with those in the real estate, healthcare, fintech, and hospitality industries. Their experience in the marketing industry helps clients shift and adapt to changes in their verticals so that they can remain competitive in their industry.
More information: Frederick Swanston
Sensis Agency
Sensis helps clients gain more reach people using a marketing strategy that works. Services that Sensis provides creatives, media, strategy, mobile including apps, websites, ads, SMS, MMS, technology, research and analytics, and earned media. When you need to reach customers on their preferred platforms, Sensis can help.
More information: Sensis Agency
Franchise Marketing Systems
Franchise Marketing Systems offer consulting services to companies who want to franchise their business plan and provide it to entrepreneurs. Franchise development services help people develop their franchise model. This service assists in the marketing and sales of your franchise.
More information: FMS Website
My Friend's Nephew
My Friend's Nephew is a marketing agency that offers clients a broad range of services to help solve their marketing and branding issues. Services include Interactive and Social, Experiential, Advertising, Branding, Design, and Strategy. Brands this Agency has worked with include Adidas, Red Bull, Glock, and Chick-Fil-A. 
More information: My Friend's Nephew
Mock – The Agency
Mock – The Agency offers full-service advertising and creatives for clients. Their experienced team of marketing professionals helps with everything from advertising online, in print, content development, branding, sales collateral, digital, broadcast, and more. 
More information: Mock – The Agency
Anything Pixel
Anything Pixel offers clients several strategic solutions for their clients to meet their marketing needs. Their digital marketing service menu includes search engines optimization, Local SEO, Link Cleanup, Paid Ads, WordPress Management, and Reputation Management. 
More information: Anything Pixel
Definition 6
Definition 6 is a full-service digital agency that helps clients create experiences their customers remember. Following technology and trends, the team stays informed of shifts and changes in the digital space to keep clients ahead in their game.
More information: Definition 6
360i
360i offers clients multiple capabilities within their menu of service items. Capabilities include media, strategy, creative, search, programmatic, PR, ECommerce, production, studio, social, and influencer marketing. 
More information: 360i
Eric Mower And Associates
Mower focuses on providing multiple services to clients. These services include strategic consulting services, integrated marketing solutions that encompass content creation, advertising, branding, data analytics, media planning and buying, shopper marketing, digital and direct, and B2B marketing. Additional services include public affairs and relations which are essential for building a sound corporate culture. Areas where Mower can assist include crisis management, change management, media relations, and product launches.
More information: Mower
22squared
22squared is an award-winning marketing company that offers clients an in-depth menu of marketing services. This agency can help with everything from creative to production, strategy, media, and analytics. 
They rely on the team's collective creativity, striving to be a positive force in business, culture, and promote well-being. Brands 22squared has worked with include Adventhealth, Baskin-Robbins, The Home Depot, and Shoe Carnival. They work to make sure that all brand messaging is on target for each client. 
More information: 22squared
Ketchum
Ketchum is a global communications consultancy who works as a trusted partner. This agency combines creative with analytics to establish opportunities and the most effective marketing strategies that work for clients. In addition to offices in Atlanta, Georgia, this marketing agency has locations in Africa, Europe, Asia Pacific, Latin America, and several locations throughout the United States.
More information: Ketchum
Tips For Selecting The Best Marketing Company
As a smart business owner, you already understand how important it is to brand and market your company effectively. The core capacity to connect with your primary audience has never been as accessible as it is right now. 
Modern people currently spend more time than ever before in front of screens. According to recent reports, the average American adult spends almost 3 hours a day using his smartphone alone. When you add in other screen time, such as time spent on a desktop, laptop, tablet, or television this number easily doubles or triples.
Can Digital Marketing Help Me Grow My Business?
Effective digital marketing helps businesses with all facets of growing their business. However, not all agencies are always fit for all companies. Depending on your niche, one type of advertising or marketing might be more useful for you. 
For instance, let's say you own a "bricks and mortar" restaurant, and you want to attract more customers to your establishment at that moment. A great solution to help you connect with your target market nearly instantly is Geofencing. Geofencing offers a way to set up an invisible 'fence' around the demographic area you wish to target and message the people within the area with a special offer that incentivizes their visit. As you might correctly imagine, this can quickly turn a relatively slow evening into a more brisk business.
Of course, it is still critical to focus on the online advertising and marketing aspects of your business. However, nothing beats the satisfaction of a quick text that helps to generate revenues nearly instantly.
Always Set a Budget Before Shopping for Providers
When evaluating what approach is best for your business objectives, you should already know the budget for your project. It is worth noting that most branding, advertising, and marketing campaigns don't come cheap. If you don't have a budget in mind, you should give some thought to how much you can or will spend on your brand. 
Depending on the marketing company you are in discussions with, you may be required to put down a retainer for services, sign a contract, or commit to a multi-month agreement. The reason for this level of commitment is that it does require time, effort, and resources to get everything aligned for success online. If all the pieces don't fit together just right, or there is a misconfiguration, this can be the difference between success and failure. 
Atlanta has a wide range of marketing agencies, so there's something for every customer! With a budget in mind, it will make it simple to find the right one. 
Set Precise Expectations
Long-term success requires that you stay on the same page as your marketing company. If your business wants to get more conversions, explain the objective to the agency. Don't miscommunicate any of the core ideas about your brand; otherwise, the process can lose value quickly.
A marketing agency should be your long-term partner in achieving business success. Agencies don't make money by trying to turn a fast buck. Instead, they help companies grow revenues, making it easy for them to buy even more digital marketing services. 
Take a Modern Approach to Marketing
Changes in the marketing industry are coming faster than the speed of light these days that you can fall behind easily if you're not careful. The trouble with that is that your competition moves ahead at the same time. If you don't want to lose ground to your competitors, you need a strategy.
If you're looking for an Atlanta-based digital marketing company, look no further than Propellant Media. We execute our mission to help businesses leverage the power of digital to improve their customer experience, drive revenues, and generate a consistent stream of qualified leads. 
Experience – Nothing beats experience when it comes to digital marketing. Always choose the company with a proven track record.
Reviews – Check out what current customers have to say about the agency. A consensus of opinions – good or bad – will emerge. 
Offerings – Make sure the agency has what you want. If they don't provide the services you require, keep looking.
Terms – Is the offer acceptable at the conditions you find reasonable? Hash out the best deal possible and get optimal results.
Finally, prepare for massive growth! Marketing is not just an expense; it's an investment in growth. Imagine how transformative a steady stream of qualified visitors would be for your business. A successful marketing campaign invigorates revenues like nothing else. 
Marketers with a proven track record will take any company to the next level, provided they have an adequate budget and a commitment to growth. Business is competitive and growing in the Atlanta area. You need to find a partner digital marketing agency that cares. With the right one in place, your business will grow like weeds and soar like an eagle. 
Contact us to discover how mobile Geofencing is the hottest and best solution for Atlanta businesses. If the majority of your business is from the local area, setting up a Geofence is the ideal solution to get the best results for your advertising dollars. Why waste money on an audience that can't purchase your products? That generates waste and runs up your budget.
Instead, focus on bringing in the best customers with ads that display when they're closest to buying – and your business! Speak with a representative to begin your Atlanta digital marketing experience or to switch to the area's leading agency. 
Digital marketing is a transformative industry that will bring any business new revenues and more customers. Choose a leading agency, and you will never regret the decision.