See How Geofencing Marketing Will Work For Your Car Dealership
Our Geofencing marketing technology can give car dealerships the competitive edge they've been looking for and that none of their competing nearby dealers are using.  See mobile location based advertising in action:
Car dealership who desires to target their competitor dealerships and measure foot traffic back to their showrooms.
Auto Groups advertising at a Trade Show and who wants to geofence the event
Used Car dealer wants to reach car shoppers at nearby competing locations.
Car Repair center wants to geofence car collision and other repair center near theirs
How Geofencing Advertising Works For Car Dealership Marketing
A virtual geofence is traced around an event location (dealer competitor, etc..) where the advertiser wants to use automotive marketing to build an audience based on their visit to that particular location during a set, scheduled timeframe.
When car shopper enters the geo-fenced location during the set timeframe, they will then become a part of an audience that can later be targeted following the event.
As the user visits various apps downloaded on their phone (Angry Bird, Weather Channel, Emoji Keyword, Words With Friends) or browses the internet on the mobile browsers, they begin to see ads from said advertiser's car dealership marketing.
User can see those Ads for 1 day and up to 30 days after he/she has entered the geo fence.
Geofencing car dealership marketing is the perfect solution for car dealerships and automotive dealers that want to target a group of people attending a specific event and get more reach out of their ad spend rather than simply zip code targeting or city-wide targeting.
Target Your Competitor Auto Dealership Customers & Foot Traffic
Propellant Media's latest technology in Geo-Fencing Technology targets location attendees who visited other dealerships with the most precise temporal geo-targeting solution available. By building a custom polygon around your competitors, we can begin serving Ads to the mobile devices of those users from the time they enter our geo fence for up to 30 days.
Ideal Locations Including:
Repair Centers
Competitor Dealerships/Used Car Lots
Car Shows
Auto Zone/Similar Retailers
Is my auto marketing producing actual walk-ins to my store?
Our geo fencing technology can even track those who have seen your ads and determine if they walked inside your store.  Conversion zones are a powerful means to track your online advertising to offline conversions (meaning those people who physically went to a particular location as a result of seeing your Ads).
Target Car Lessees Expiring In 3 – 4 Months With "Addressable Geofencing"
Do you have a list of customers or business addresses?  Maybe you have some car buyers and you want to get them back to your repair center.  Addressable Geo-Fencing can be used both as a stand-alone tactic and to improve the results of addressable TV campaigns, direct mail campaigns, and other marketing efforts that target specific households. By extending the reach, improving the frequency, and providing foot traffic attribution through conversion zone tracking, Addressable Geo-Fencing makes all household and business address targeting efforts more effective through our automated platline geofencing drawing capabilities.
Highly Precise – Targeting is based off of plat line data from property tax and public land surveying information to maximize precision of addresses being targeted.  Up To 90% Match Rate
Highly Scalable – Up to 1 million physical household and business addresses can be targeted per campaign.
Provides Foot Traffic Attribution – Conversion Zones can be used with Addressable Geo-Fencing campaigns to track uplift in foot traffic to the advertiser's location.
Multiple Creative Formats Available – Advertisers can utilize static ads, video ads, and OTT (i.e Roku) Ad campaigns with addressable geofencing.
More Precise Than IP Targeting – Addressable geofencing is even more precise than IP Address Targeting, yielding a 90% match rate.
Busy?  Watch Our Recorded Geofencing Webinar.  Here is What You'll Learn
What Is Geofencing

Dispel Many Geofencing Myths

Realtime Geofencing Case Study

Strategy & Use Cases With Geofencing

How To Measure Foot Traffic W/ Geofencing

How To Profit From Geofencing Advertising

How To Win More Business With Geofencing

How To Get Started With Geofencing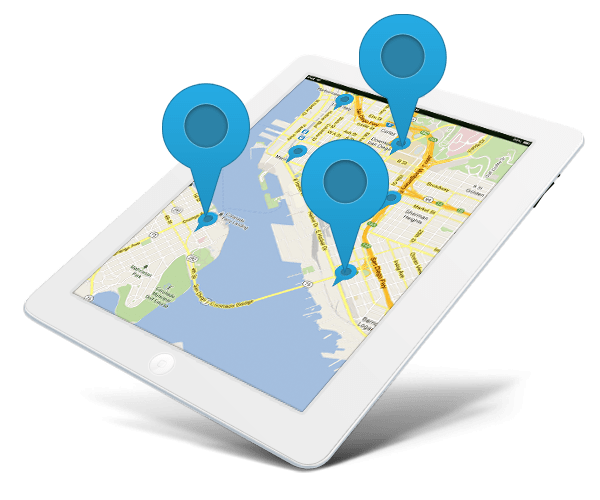 Key Geo Fencing Benefits For Automotive Dealerships
Only Need Location Services of Mobile Device Turned On.  NO OTHER REQUIREMENTS NEEDED

90% of individuals typically have location services turned on

Does not require Physical BEACONS

Location File Import and Export Capability

Granular Localization via Custom Shapes & Sizes

Target location visitors or event attendees for 1 day – 30 days

Serve ads across the 600,000 – 700,000 App's we have access to

Retarget car shoppers or those in need of a repair who visit or commute through any geo-fenced location
Custom Tailored Automotive Marketing For Car Dealerships
"According to the J.D. Power 2015 New Autoshopper Study, 51% of respondents said they used a smartphone or tablet to help find the make, model, price and dealership that best suited their needs."
Automotive Marketing Case Studies
Use Cases of Geo Fencing
Customer Loyalty Program – By Geo Fencing your car dealership, you can serve Ads to those individuals who already came to your location and want to continue reminding them about your dealership.
Competitor Locations – Consider your competitors and geo fence their locations.
Event Targeting – Have a major car event or you're a sponsor in which you're featuring your dealership?  Our advanced Geo Fencing technology can target those event attendees and serve mobile ads to them on your behalf.
Close Vicinity Of Your Location– How about walker-bys and those who are walking close by your dealership.  We can geo fence the block, center, or mall that you're located in and even serve ads to those people for up to 30 days after they have left.
Car Dealership Automotive Marketing Execution Process
This forms the basis of your digital needs so our team can understand your car customer, your business goals, any existing advertising and marketing you're doing, and how we can develop a digital plan of action.
What will you say when you show up? That question matters more than anything. Here we take your messaging and build Ads around it.
From demographic targeting, geographic, and behavioral targeting to campaign objectives, we will build a granular campaign to reach your target audience.
Now we can pull all our advertising into a clean reporting system that you can easily review and dissect.
After running the campaign for 1 – 2 weeks, we start our optimization process with split testing ads, changing targeting parameters, and checking CPA goals.
If you are interested in investing in advertising solutions many of your competitors are not taking advantage of, contact us today.
"47% of consumers surveyed stated that they would be likely to shop from a retailer that offered promotions when they are nearby. "
"Studies suggest that when a user isn't surfing the web on his or her phone, he or she is likely to spend 86% of smartphone time using apps."
Geo fencing can be the key differentiator in your business targeting the audience that matters the most to your company.
Why would you not want to be in front of those active buyers?  We can get your company ranked.
Fill Out the contact form or call us at 1 (877) 776-7358.