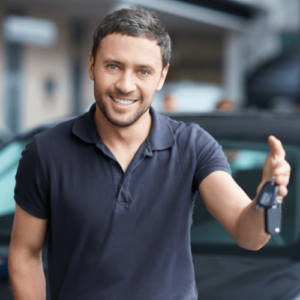 Challenge
A car dealership wanted to target consumers who showed interest in buying cars. The dealership hoped to capture more market share from their competitors and ultimately increase sales. They enlisted the help of Propellant Media to target consumers at competitor locations.
Solution
The Propellant Media Team developed a comprehensive strategy of geo-optimization. Our team built geo-fences around competitor locations specified by the car dealership. With quick learning from campaign launch, our team and multivariate algorithms optimized keywords and blacklisted specific domains to more precisely target consumers.
Result
Through multiple tactics and optimizations, our team achieved a CTR of 0.17%, exceeding the industry average of 0.1%. Moreover, our unique reporting capabilities allowed us to track and determine that 63 people came from our client's competitor locations into their store. The campaign far exceeded our client's expectations.