In the ever-evolving digital marketing landscape, businesses constantly seek innovative ways to reach and engage their target audience. One platform that has emerged as a powerhouse in visual discovery and inspiration is Pinterest. What started as a hub for DIY enthusiasts, idea collectors, and home decorators to find inspiration has transformed into a valuable marketing tool that offers unique advantages for businesses of all sizes.
Pinterest stands out among other social media platforms with its focus on high-quality visuals and a user base that actively seeks new ideas, products, and services. With over 450 million monthly active users, Pinterest allows businesses to showcase their offerings in an engaging and visually captivating manner.
This article will dive deep into the eight benefits of leveraging Pinterest advertising for digital marketing. From its high-quality visual content to targeted advertising capabilities and e-commerce opportunities, Pinterest marketing can reach an even wider audience than traditional marketing channels.
What is Pinterest Marketing?
Pinterest marketing is a great way for businesses to reach potential customers and build their brand. It's an image-centric platform that allows businesses to showcase products, promote services and even engage with their target audience on the platform. With Pinterest, you can use visuals to capture the attention of your prospects and lead them to your website or blog, where they can purchase your products or find out more about your services.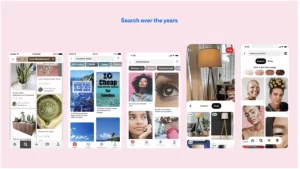 How about we get into some statistics?
Pinterest marketing can provide an opportunity to reach potential customers who are actively searching for products and services, as well as give businesses the ability to showcase their brand in visually appealing ways. Studies show that 85% of weekly users have made a purchase from Pinterest pins, and 91% feel more successful when they use it consistently. On average, 85% of Pinners say Pinterest is where they go to start a new project. Furthermore, there are more than 5 billion searches on Pinterest every month, giving businesses great exposure with little effort. With its ability to reach out to potential customers and help spread brand awareness, Pinterest can be an invaluable marketing tool for businesses of all sizes.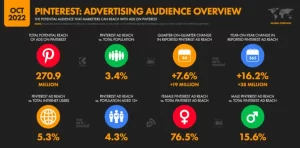 8 Benefits of Pinterest Marketing For Your Business
High-Quality Visual Content
Pinterest is an ideal platform for marketers looking to capitalize on the power of visual content. It allows organizations to showcase products and services in a highly shareable format that encourages engagement from their target audience. High-quality visuals are one of the most significant benefits of Pinterest marketing, as they can be used to engage potential customers by demonstrating how a product or service can benefit them. By leveraging the platform's ability easily showcase visuals, marketers can draw attention to their products and services in an engaging way that encourages customers to learn more. Pinterest proposes a unique opportunity for businesses to stand out by creating high-quality visuals that capture users' interest and emotion. When used strategically, this type of content can be potent and effective in driving sales.
Targeted Advertising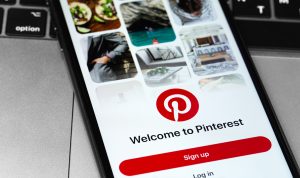 Targeted advertising capabilities are also a key benefit of Pinterest marketing, as they allow marketers to reach potential customers based on their interests and behaviors. This can be done by targeting features such as location, gender, age range, language, topics of interest, and more. With these features, businesses can craft highly customized campaigns that appeal to the specific needs of their target audience. This capability makes it easy for companies to ensure their message reaches the right people, making Pinterest marketing a powerful and effective tool for achieving desired results.
Increased Website Traffic
Pinterest acts as a business traffic driver by allowing users to click through pins and visit external websites. Furthermore, it has a robust algorithm that helps to drive more visitors to websites and online stores. The social media giant allows users to share content as pins and visually appealing images with links back to the source. This creates an opportunity for businesses and marketers to showcase their products or services to potential customers. Additionally, Pinterest has a feature that allows users to follow specific accounts or topics, meaning businesses can build relationships with their customers and target them more efficiently. By utilizing this platform for marketing purposes, companies can expect increased website traffic from potential leads and customers. In fact, studies have shown that using Pinterest for marketing can increase website traffic by up to 30%! Who wouldn't want to take advantage of those odds?
Enhanced E-commerce Opportunities
Let's talk about e-cLet'sce! With the platform's powerful algorithm, marketers can track product performance with detailed insights, allowing them to identify trends and create targeted campaigns that will reach their desired audiences more effectively. Moreover, Pinterest provides marketers with an opportunity to showcase their products in a visually appealing manner that encourages engagement and conversion rates from potential customers. With its unique ability to capture consumer attention, Pinterest can help brands create a memorable shopping experience that resonates with their audiences and drives higher sales. Leveraging the platform's capabilities can take advantage of the potential for increased e-commerce growth and give their business an edge over competitors. With Pinterest, brands can unlock an exciting new world of e-commerce opportunities.
Longevity and Discoverability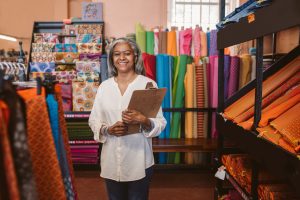 Unlike other social media platforms, the content on Pinterest has a longer lifespan and higher discoverability. Any content that is posted on Pinterest has the potential to be shared, liked, or repinned multiple times. This allows your brand or business to receive sustainable exposure over time due to its staying power. Post pins can also lead visitors to explore related content when they click through, which helps increase the discoverability of your business. By utilizing Pinterest for marketing, you can be sure your content will last and be seen by potential customers or followers. With its easy-to-use platform and broad reach, Pinterest is a great way to increase brand awareness and visibility.
Influencer Collaboration
Pinterest presents a remarkable opportunity to engage with influencers in your industry, fostering collaborations that can significantly enhance your marketing efforts. Influencer collaboration has emerged as a pivotal component of Pinterest marketing, enabling access to previously untapped audiences.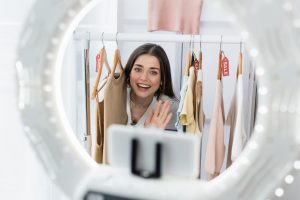 By joining forces with respected influencers, you can leverage their expertise and credibility among their dedicated followers. These influencers possess the ability to create compelling content that resonates with their audience, extending the reach far beyond your own capabilities. The allure of influencer collaboration in Pinterest marketing lies in its ability to connect you with influential and targeted audiences primed to engage actively with your content. By adopting a strategic approach, you can cultivate strong partnerships with influencers and harness their influence to amplify the reach and impact of your content.
Valuable Analytics and Insights
As mentioned in this article, Pinterest offers valuable analytics and insights to its marketing platform. Their analytics and insights can help businesses understand their audience and maximize the success of their marketing campaigns. The platform allows marketers to view their followers' demographics, track engagement with each post, see which pins have been shared or saved, monitor the performance of promoted pins, and analyze how content resonates with customers. With this data, businesses can develop more effective, targeted campaigns that will ultimately yield better results. Having this important insight at their fingertips can help companies save time and money in the long run, making Pinterest an invaluable tool for businesses of all sizes.
Integration with Other Platforms
Finally, Pinterest is an exceptional choice for an effective marketing strategy due to its seamless integration with many popular platforms. Through its seamless integration with Google Analytics, marketers can monitor and review performance data like website visits, link clicks, and search terms used to find their content. With Facebook Business Manager integration, creating targeted audiences for ads and tracking conversions from Pinterest campaigns is easy. Marketers can also connect their Pinterest content to other platforms like WordPress, Twitter, and YouTube for maximum visibility and reach. With all these features in one place, integrating Pinterest into an existing marketing strategy is a no-brainer—it's the perfect way to engage and convert more customers.
Could Pinterest Marketing Work For You?
In conclusion, Pinterest marketing holds tremendous potential for businesses seeking to enhance their digital marketing strategies. The unique combination of high-quality visual content, targeted advertising options, and seamless integration with other platforms make Pinterest a compelling choice for marketers looking to drive meaningful results.
Whether you are an e-commerce retailer, a lifestyle brand, or a service provider, Pinterest's e-commerce capabilities and influencer collaborations offer valuable avenues to expand your reach and drive conversions. The platform's longevity and discoverability further extend the lifespan of your content, allowing your brand to be continuously discovered by new users over time.
The visually-driven nature of Pinterest provides an opportunity to captivate and engage your target audience through captivating images and videos. With the ability to precisely target specific demographics, interests, and behaviors, you can ensure that your ads reach the right people at the right time, maximizing the effectiveness of your campaigns.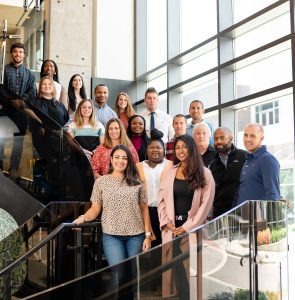 While you are searching for the best digital marketing company to work with for your Pinterest marketing, don't forget to keep Propellant Media at the top of your list. Propellant Media is a one-stop shop for clients seeking geofencing marketing, programmatic video, and over-the-top (OTT) marketing services. We offer comprehensive digital analysis, campaign building, creative ad design, analytics and reporting, and optimization, for various industries, from health care, real estate, retail, and other industries. To learn more about our agency partnership services, email us at hello@propellant.media or book a free demo session.