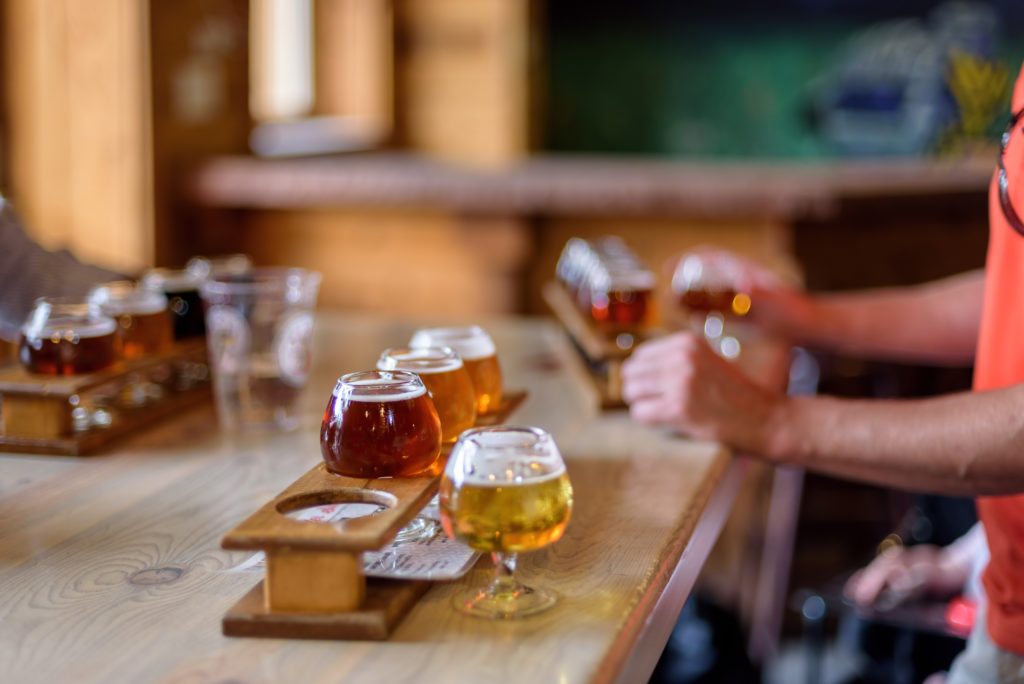 Get Ahead With Brewery and Beer Advertising Campaigns
If you own a brewery, you know how important it is to invest in your business's success. The beer and brewery sector is fiercely competitive, with thousands of companies vying for consumers' hearts and minds.
Consumers can now choose from various lagers and ales and standard, premium, domestic, and imported beers such as Modelo, the #1 US imported beer brand in 2020.
Whether you're a new brewery or an established brand, properly marketing ales and beers necessitates extensive industry knowledge and know-how to connect with target audiences while adhering to the rules and regulations governing brewery and beer advertising and marketing.
Propellant Media is a leading inbound marketing agency that helps microbreweries establish winning brands. The agency focuses on highly targeted marketing and leveraging data and technology to streamline sales pipelines. As a result, when breweries steadily market themselves to likely consumers, their efforts often generate more sales and strengthen brand awareness.
Not surprisingly, beer brands and breweries help to create demand while increasing revenues. In addition, advertising programs empower beer brands to target prospects who are most likely to purchase, significantly lowering your overall ad costs.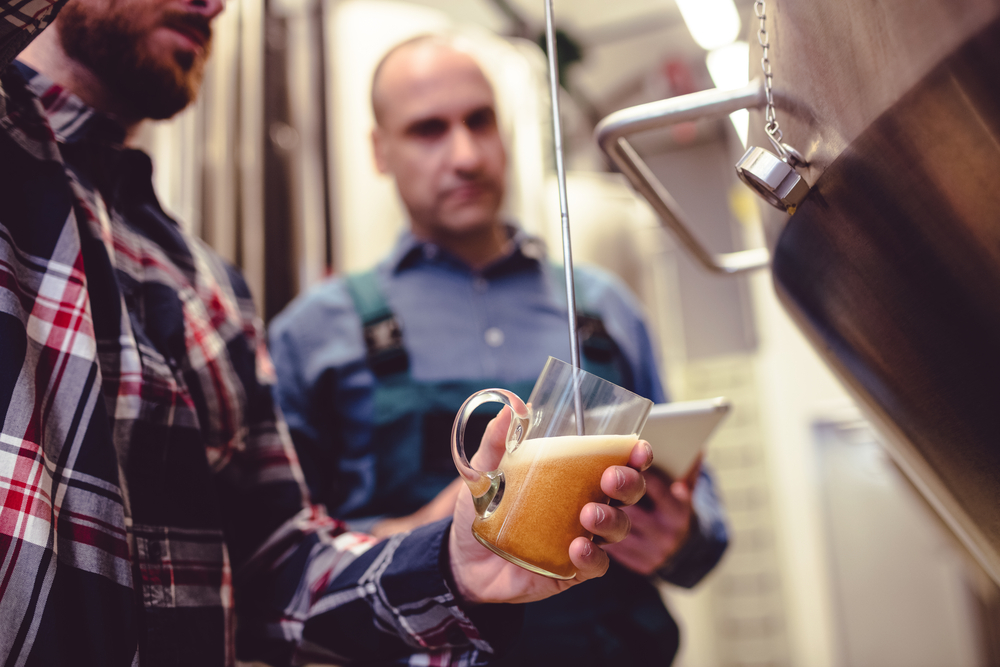 Propellant Media offers the solutions breweries need to unlock market opportunities that spur revenue growth using a data-driven approach. As a fast-growing company based in Atlanta, we understand the need to hit the ground running to capture market share from your rivals. So let's talk about a plan to help you achieve your business objectives.
Gourmet Ads has been creating beer advertising campaigns for customers in the general audience since 2008. In addition, the agency draws new customers by running branding campaigns for some of the world's largest beer brands and breweries across Display, Video, and Native Media Formats.
Gourmet Ads has handled Craft Beer Advertisements for more small, independent breweries that made unique craft beers or artisan beers using local ingredients in addition to running global Beer Brand advertising. They've also done eCommerce-focused beer advertising initiatives, such as Monthly Beer Clubs, which are acquisition-type campaigns compared to high-reach branding.
The Brooklyn Beer Market is a full-service branding, marketing, and design company specializing in beer, spirits, and wine. Their team of professionals draws on their backgrounds in marketing and the beverage sector to create planned interactions across digital and physical media. Beer Marketeers may help you build a new visual brand, advance your firm in the beer market, or increase revenue.
New businesses have a one-of-a-kind opportunity to develop a strong foundation by adhering to well-established logo design and beer marketing guidelines. A modest regional brand or microbrewery can be catapulted to new heights with the help of Beer Marketeers' skilled marketers.
With 21 years of experience in the craft beverage business, The EGC Group is a seasoned craft beverage marketing firm you should look into. The business understands that the global market is complex and volatile. So, whether you're a well-known company or a startup looking for strategic guidance, their team can put up a cost-effective package for you.
ECG Group offers a performance-based pricing strategy ideal for startups and fast-growing businesses.
Smartz is a leading beer advertising company that uses its enthusiasm for craft brewing to pique clients' curiosity. Their team considers themselves to be "Beer People." They enjoy craft beer and homebrewing, with a true passion for making and tasting. They have a genuine connection to craft beer and have been in business for over 25 years as a web marketing and advertising firm.
Because their team is full of craft beer marketing and web development, web marketing, and website design specialists, Smartz is an expert in branding microbreweries. For companies looking to establish a new beer brand, a conversation with Smartz may be in order.
Craft breweries turn to Conversion Pipeline for guidance in increasing their market share. The Fairfield, Virginia-based digital marketing agency uses marketing automation to help brewers attract and retain customers. Their team handles all aspects of brand development, from building a website to managing social media marketing.
Conversion Pipeline understands why beer drinkers pick particular brands. Breweries must understand why their customers drink their branded products to execute successful beer marketing. Conversion Pipeline reveals what makes beer drinkers tick and how breweries might persuade them to try a new beverage.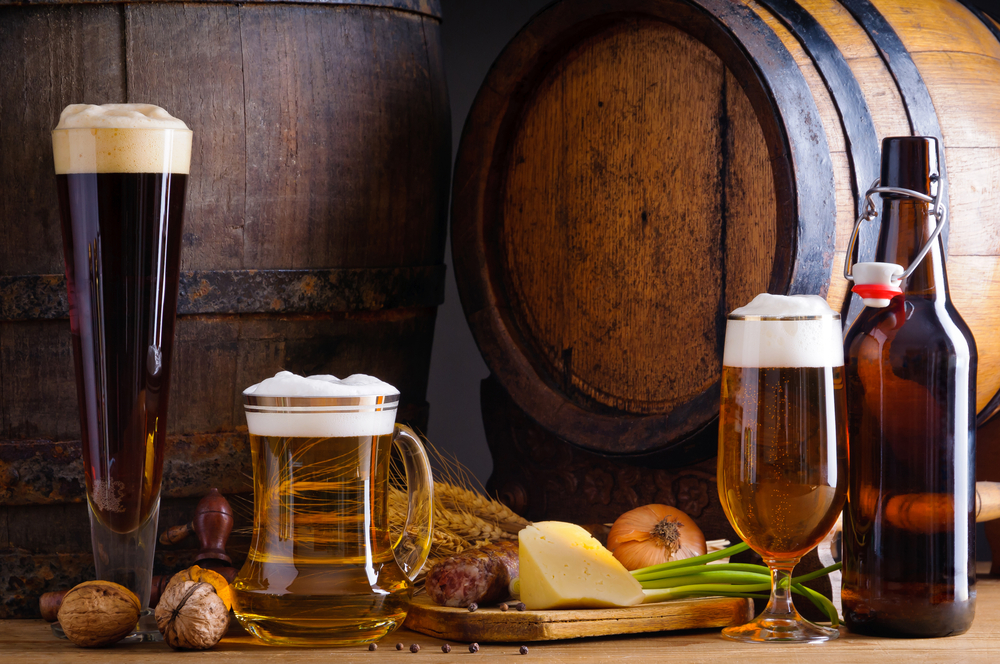 Digitawise focuses on creating an engaging brand for beer companies since high visibility in the industry is critical. A carefully developed brand image is a long-term investment that pays off year after year and helps you convert potential consumers into loyal clients when coupled with a great product. 
Digitawise handles the entire process from logo creation through website design and digital marketing for beer companies that want to expand. Beer brands require differentiation to stand apart from their competitors in the market. This agency can help establish the brewery's unique selling proposition.
Top Hat, which debuted in the beer industry in 2017 with the award-winning "Will Work for Beer" campaign, has made beer marketing a way of life.
From the past three years alone, the Top Hat team created designs for over 150 distinct beers in locations ranging from Alaska to Pittsburgh for around 300 different SKUs and package forms for six regional breweries.
In 2019, Top Hat's Ben Butler earned his Certified Cicerone® accreditation, the beer industry's equivalent of a Sommelier, and advises all team members to be exceptionally knowledgeable about beer genres and flavors.
Straight North, which has offices on both the east and west coasts, offers a full range of Internet marketing and Web development services to beer makers, including B2B and B2C websites. Thanks to their beer industry knowledge, they can manage complex SEO, PPC, display advertising, and email marketing campaigns for significant customers. In addition, straight North, a design agency founded in 1997, specializes in creative web design and lead generation to increase e-commerce traffic to your site. Check them out if you're a startup in need of internet marketing advice or an established brewery needing a digital marketing overhaul.
Barrels Ahead is a results-oriented digital marketing agency that focuses on Web Design, SEO, and PPC.
Their unique approach to organic growth marketing caters to the specific requirements of the wine and craft sector.
Lead generation and branding are primary objectives for most craft brewers trying to carve their niche in the beer industry. Barrels Ahead provides an end-to-end solution that reduces guesswork and makes marketing beer brands effective. 
SEO Design Chicago offers a diverse range of marketing services for breweries. In addition, the agency provides digital advertising services to breweries. Their beer advertisers have worked with businesses in Chicago and throughout the United States to promote their products. Their team makes it a point to understand how to advertise every sort of beer.
Because this team knows beer, they're the ideal marketing agency for developing a full-bodied beer digital marketing strategy for any business. So while their customers pour pints for beer drinkers or sell homemade brews, their experienced staff pours their knowledge into clients' websites SEO plans and content development.
Increase the pace with which you advertise your excellent brews to the rest of the world. Madison Taylor Marketing is a group of hospitality industry professionals who can help you get the word out about your brewery.
Madison Taylor Marketing will supply your brewery with successful marketing strategies across all media types, whether it's a craft, micro, or macro brewery. Their staff has a lot of real-world expertise working with breweries and distilleries to help them expand their brand and raise consumer awareness.
To give the most successful techniques for each customer, the agency builds a unique campaign. Their team is ready to assist you in growing your business, whether by sending customers to your website or selling more beer at your locations.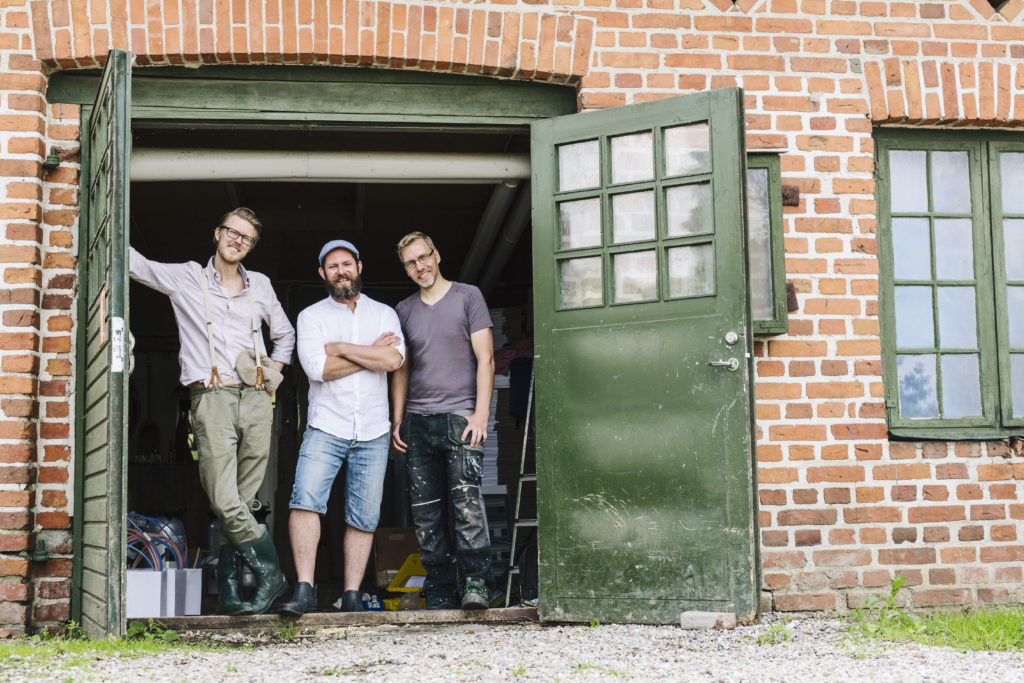 YesMore has over a decade of experience advising and assisting craft beverage producers, focusing on international and local marketing. We're an industry-leading London and Los Angeles-headquartered firm dedicated to promoting fine beer worldwide.
YesMore is a specialist agency for craft beer and breweries, promoting a growing portfolio of premium brands to new consumers in emerging markets and established locations. In addition, their team works with the world's leading breweries and alcohol companies to build brand awareness.
The Spill Agency isn't your typical beer supplier. They are an agency rather than a company because they don't consider the breweries their "product." Instead, they work as an extension of the brand and their business.
What goes better with a pint of beer than some rock and roll? As a result, this agency considers its employees to be musicians. The musicians with whom they collaborate produce the most entertaining records of the year; supporting them to cultivate a committed fan base that attends their events to drink and be merry.
Brewers Marketing provides diverse brewer marketing solutions, including web design, social media marketing, mobile app development, and digital displays.
Are you ready to transition from the chalkboard to the digital display? We offer solutions for every budget, ranging from cheap template alternatives for taprooms to completely branded custom multi-screen solutions that brewers can scale up to hundreds of locations.
GTMA is a production business based in Los Angeles. Two creative storytellers created the company with a lengthy history of developing unique visual content and marketing for bars, restaurants, and select alcoholic beverage brands.
In the alcoholic beverage industry, their marketing strategy is based on a passion for high-quality wines and spirits and includes presenting distinctive tales and sharing experiences with interested audiences.
Selecting the Best Beer and Brewery Advertising Company
A modern approach to marketing beer requires strategic thinking. If you are not thinking about your beer's place in the market, someone else is. That could explain why America now has over 4500 breweries. So, how do you raise your voice above the din? Just like any other business, it all comes down to promoting your brewery and brews to gain the most exposure for your products.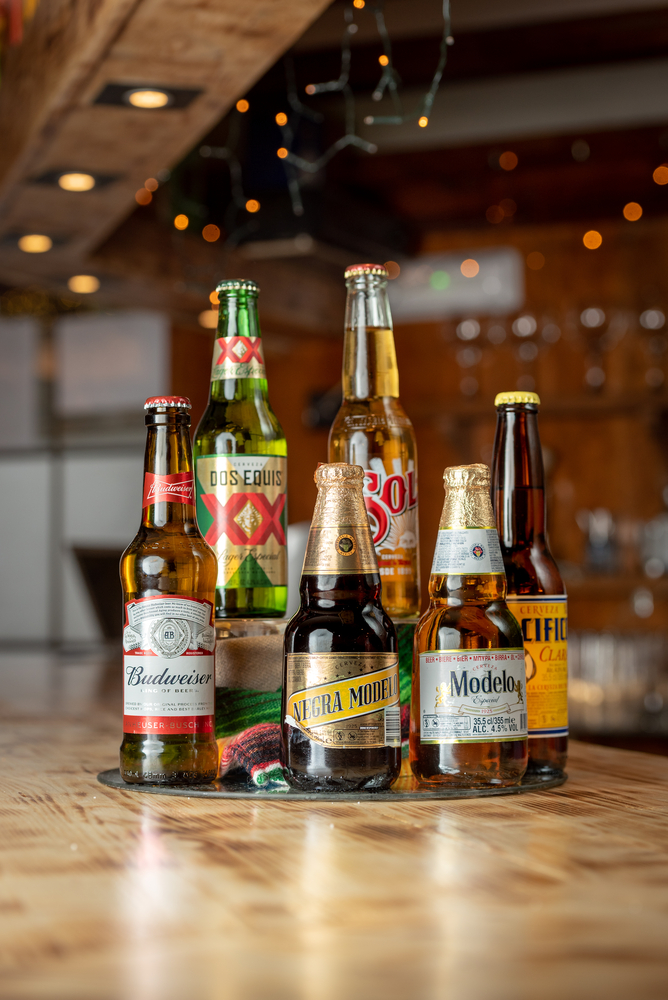 A comprehensive beer or brewery marketing strategy should include:
Branding
Email Marketing
Marketing Automation
Geofencing Advertising
Targeted Advertising
Understanding your target consumer is a vital (and sometimes neglected) marketing insight. Consider the types of folks who are likely to consume my brews. What do they find appealing about it? What is the maximum amount I can spend on marketing materials? And, more crucially, how will I know whether or not I am successful?
Working with a top marketing agency can assist you in answering those questions. Then, once you've identified your target customer, you'll need to reach out to them using advertisements and web marketing. That's when your marketing firm's experience comes into play.
What You Should Look For When Choosing a Brewery and Beer Advertising Agency
As the industry relies on technology, market expertise and proficiency are essential. Furthermore, automation improves campaign performance while allowing emerging brands to cut expenditures as they gain traction.
Please consult with an agency to determine whether they can fulfill your needs. Before looking for a brewery and beer advertising firm, you should have a budget in mind.  The outcomes vary greatly depending on what you can pay.
The global market is rising at a compound annual growth rate of 14.2 percent, with global revenues exceeding $216.81 billion. Keep in mind that many well-known beer brands began small with huge ambitions and rose to prominence through excellent marketing. With the appropriate strategy, your brewery or beer will do the same.
Contact our experts at Propellant Media today if you're looking to get started with your brewery's digital marketing journey.