Trade Show Marketing – Exhibiting & Need Digital Exposure?
We're created the perfect trade show marketing package that will get businesses the added exposure they need for trade shows or events, whether you can or cannot make it there physically.
With our geofencing technology, companies can build a digital geofence around the location or trade show in which the conference is being held, and serve the conference attendees Ads raising your name profile, telling them about your booth, or getting them connected to your brand.
OR, if you are not able to attend the conference or trade show, you can still target those event attendees, ensuring your message is being seen by that core audience.  Our platform enables enterprises to connect with event attendees in ways they never have before.
Event attendees will see your ads through Websites, Mobile Apps and via IP Address Targeting, GPS Geofencing, Desktop, Tablet, Mobile, and you'll be able to retarget those same attendees during the event and for up to 30 days after the event.
Digital Revenue Expansion Opportunities
We partner with the same organizations, event spaces, and convention centers who want to add our geo fencing solution to their own digital media kit.  Our geo fencing technology gives convention centers, sporting/music spaces, and general event spaces several advantages:
Additional sponsorship coverage for advertising
Ability for sponsors continue speaking with event attendees after the event and for up to 30 days
Differentiates your organization/venue from the others working to attract the same sponsorship opportunities
Keeps your sponsors' brands top of mind in the individuals attending the event
Gives you the opportunity to upsell on potential ticket sales while the individuals are there.
Increase Ticket Sales For Events
Propellant Media's latest technology in Geo-Fencing Technology targets event attendees who attended specified events with the most precise temporal geo-targeting solution available. By building a custom polygon around the event center, we can begin serving Ads to the mobile devices of those users from the time they enter our geo fence for up to 30 days.
Ideal Locations Including:
Stadiums/Arenas/Race Tracs
Arenas/Music Centers
Convention Centers
Buildings/Parks/Recs
Festivals/Street Fairs
Now you can continue engaging with those very same event attendees long after they left your event.
Busy?  Watch Our Recorded Geofencing Webinar.  Here is What You'll Learn
What Is Geofencing

Dispel Many Geofencing Myths

Realtime Geofencing Case Study

Strategy & Use Cases With Geofencing

How To Measure Foot Traffic W/ Geofencing

How To Profit From Geofencing Advertising

How To Win More Business With Geofencing

How To Get Started With Geofencing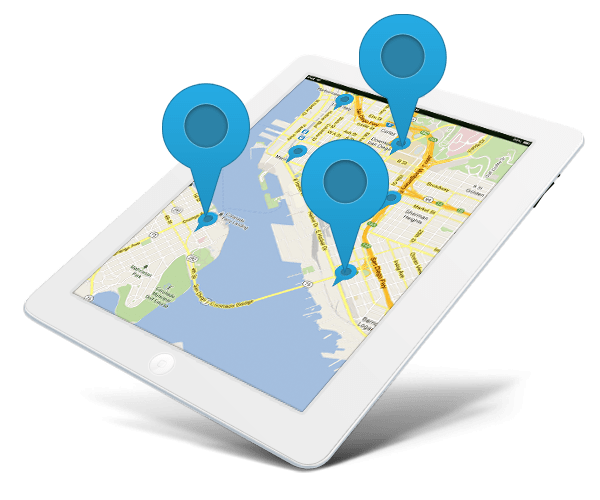 Key Geo Fencing Benefits
Only Need Location Services of Mobile Device Turned On.  NO OTHER REQUIREMENTS NEEDED

90% of individuals typically have location services turned on

Does not require Physical BEACONS

Location File Import and Export Capability

Granular Localization via Custom Shapes & Sizes

Target location visitors or event attendees for 1 day – 30 days

Serve ads across the 600,000 App's we have access to

Retarget customers who visit or commute through any geo-fenced location
Solutions Custom Tailored To Event Facilities
"Only 22% of businesses say they're using hyperlocal targeting to its full potential."  Why Aren't You?
How Event Targeting Works
A virtual geo-fence is traced around an event location where the advertiser wants to build an audience based on their visit to that particular location during a set, scheduled timeframe.
When the customer enters the geo-fenced location during the set timeframe, they will then become a part of an audience that can later be targeted following the event.
As the user visits various apps downloaded on their phone or browses the internet on the mobile browsers, they begin to see ads from said advertiser.
User can see those Ads for 1 day and up to 30 days after he/she has entered the geo fence.
We can target people on mobile devices, tablets, and desktops when they're on wifi networks or through GPS.
Onboarding & Execution Process For Venues
This forms the basis of your digital needs whether you want to add our solutions to your digital media kit or your need to increase ticket sales for your event.
Whether it's adding our solutions to your digital media kit or increasing ticket sales, we must create digital ads for our programmatic advertising.
Our team will conduct a team training with your advertising and sales team to ensure you're equipped and fully understand our solution set.
Through our integrated dashboard, we will provide your venue or your sponsors analytics on the impressions, clicks and other critical data of your advertising to event attendees.
Whether it's changing targeting, removing domains not performing, or developing better creative assets, we take this part seriously.
If you are interested in partnering with Propellant Media to expand your digital media kit offerings or interested in event targeting in general, contact us today.
"47% of consumers surveyed stated that they would be likely to shop from a retailer that offered promotions when they are nearby. "
"Studies suggest that when a user isn't surfing the web on his or her phone, he or she is likely to spend 86% of smartphone time using apps."
Geo fencing can be the key differentiator in your business targeting the audience that matters the most to your company.
Why would you not want to be in front of those active buyers?  We can get your company ranked.
Fill Out the contact form or call us at 1 (877) 776-7358.