Achieving positive results with Facebook Marketing can be tricky. That's the primary reason many businesses are teaming up with agencies that are Facebook Marketing Companies.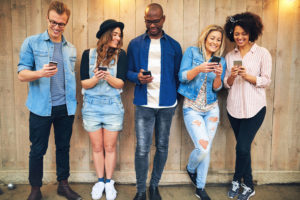 Facebook maintains a directory of its Marketing Partners and breaks them down according to their specialties. Becoming a Facebook Marketing Partner requires adhering to a strict set of quality standards and operating a high-quality operation. Partners sell solutions at every price point to every type of customer imaginable.
ROI Hunter
ROI Hunter is a Facebook Marketing Partner that provides an advanced marketing automation platform designed for e-commerce websites.
The mission of the company is to make e-commerce advertising much more accessible, more efficient, and more scalable than ever before.
The company uses third-party product data, creatives, marketing automation, and video generation to earn clients additional profits.
The platform gives e-commerce customers all of the tools they need to create, monitor, and analyze their campaigns.
More information: ROI Hunter
AdEspresso
AdEspresso assists customers with creating, managing, and optimizing their Facebook Ad campaigns.
The company provides extensive online training on how to use their tool to increase Facebook Marketing efforts. 
 AdEspresso also has a marketing team for clients who want additional support that includes campaign strategy and management. AdEspresso works for small businesses and digital marketing agencies who are looking to expand their portfolio of offerings.
More information: AdEspresso
Nanigans
For advertisers who are spending a lot and looking for performance gains, Nanigans provides a robust solution.
The company has a decade of experience developing a platform that allows for advanced ad management. 
Nanigans platform includes ad analytics, which provides insight, control, and transparency during the bid process.
More information: Nanigans
Smartly.io
Smartly.io exists to simplify the process of social advertising. Small businesses that struggle with getting Facebook Ads right turn to their platform for its ease of use.
The solution is for brands who want to cut way back on manual effort while increasing the efficiency of their ad spends. 
More information: Smartly.io
Bidalgo
Bidalgo provides a marketing platform for businesses who are looking to boost their ad performance on Facebook.
The company uses AI to amplify marketer's campaigns through recommendations and actionable insights.
Bidalgo handles every step of the ad creation process, including optimization for all media channels, and aligning all of your campaigns to your business objectives.
More information: Bidalgo
Amobee
Amobee provides technology and data solutions that boost clients across digital, TV, and social. 
The company offers access to third-party data sets, TV viewership segments, and an extensive set of tools for measuring cross-channel frequency and reach. 
Amobeen solutions are available for activation in the Facebook Ads Manager.
More information: Amobee
MakeMeReach
MakeMeReach provides a cutting-edge platform for content producers. Their customers may automate, centralize, and optimize all of their digital ad campaigns.
The company also has a professional team who guide clients on how to get the most from their Facebook ad spends. 
More information: MakeMeReach
StitcherAds
StitcherAds is a platform for retailers to automate all of their social campaigns. 
The tech runs eye-catching, personalized ads that create the ultimate shopping experience. 
The system has product feed optimization, digital circulars, automation for creatives, and customizable reporting. 
More information: StitcherAds
Keywee
Keywee provides a platform for storytelling that unlocks audience insights via data science and AI. The technology helps with storytelling.
The system handles all aspects of the narrative, including story creation, topic selection, distribution, and content optimization.
Keywee is ideal for businesses that need increased online sales, branded content, and faster audience development.
More information: Keywee
AdGlow
AdGlow helps businesses save time, investment, and effort. Their platforms provide a way for companies to outsource their digital ads and paid social ads.
AdGlow has customers in fifteen countries and helps its clients use technology effectively. 
More information: AdGlow
AdPhorus
Amphoras is a platform that provides global travel brands with the best tools to scale revenue.
Their team uses a scientific approach to increase reach on Facebook and Instagram. Their exclusive focus is on hospitality and travel verticals. The solution comes from a team of dedicated travel industry marketers.
Companies that are looking to drive their full-funnel performance skyward are candidates for working with this toolset.
More information: AdPhorus
AdMixt
AdMixt is a company that provides Fully Managed Service for its customer base of E-Commerce advertisers. Their team offers a platform for E-Commerce campaign management, as well as a reporting and management platform that gives clients an edge.
Their core audience is strategists and campaign managers who want to increase their revenues quickly. Their services do not require long-term contracts or monthly minimums.
More information: AdMixt
Adobe Advertising Cloud
Adobe Advertising Cloud is a platform from the famous graphics design toolmaker.
It empowers advertisers to increase cross-channel and paid search strategies. 
Advertisers can integrate with Adobe Analytics and Adobe Advertising Cloud DSP and Search to drive the best performance for campaigns.
The Adobe Advertising Cloud is the only ad platform that allows for the automation and unification of all data, screens, media, and creativity at a real-world pace and scale.
More information: Adobe Advertising Cloud
Tiger Pistol
Tiger Pistol helps resellers, global brands, and agencies scale local activation. 
The company has been around and operating for over ten years and is the leading automation platform for local social advertising.
The platform helps business users deploy, manage, and create high-performing and optimized Facebook and Instagram Ads at scale and with peak efficiency.
More information: Tiger Pistol
Adaptly
Adaptly, now a part of Accenture, is a digital media services company that enables brands to manage all of their data-driven marketing campaigns on Facebook and Instagram.
Adaptly puts creative optimization, media activation, performance analytics, and data integration into a central location for ease of use.
Their team works similar to an extension of the client's teams, helping with creative, measurement, marketing, and media strategy.
More information: Adaptly
SteelHouse
SteelHouse provides a platform that empowers advertisers to build campaigns on Facebook that includes targeting and retargeting through mobile ads, native, display, and connected TV.
Their solutions put the advertiser in control over every aspect of the campaign, and they go-live faster than alternatives.
More information: SteelHouse
LeadsBridge
LeadsBridge is a platform for advertisers who want to sync their CRM and email marketing solutions with custom audiences, offline conversions, and lead ads.
LeadsBridge empowers users to sync in real-time their Leads Ads, and then push the contacts from the CRM into segments.
OfflineConversions go back through LeadsBridge into Facebook. That helps improve ROAS and the overall campaign performance.
More information: LeadsBridge
Bionic
Bionic works with the world's largest brands to automate the management of Facebook's Ad Platform.
Their platform helps deliver better efficiencies and an improved ROAS. The team's focus is on mapping out the purchase journey of customers. That way, they can easily leverage automation and algorithmic bidding. 
The result for advertisers is improved conversion rates and ROAS.
More information: Bionic
Digital Air Strike™
Digital Air Strike™ is a leading digital engagement, intelligent messaging, and social media technology company. 
Their mission is to enable businesses to increase their response rate from consumers. That will increase conversions across social media channels and generate measurable ROI.
More information: Digital Air Strike™
Adtaxi
Adtaxi is a digital marketing agency that provides the Quantum optimization platform.
The system uses a conversions-based approach to overcome digital marketing challenges on Facebook and Instagram.
Their team uses a social strategy that draws heavily on first-party data and custom audiences to create ads that get the lowest-cost conversions.
More information: Adtaxi
Popimedia
Popimedia partners with their clients to build revenues using a combination of data, tech, and advertising.
Their team seeks to get the best results in real-world terms, for objectives such as lead generation and brand awareness.
Clients also gain access to their ad-tech platform, which optimizes campaigns automatically and at scale.
More information: Popimedia
SocialFlow
SocialFlow is a community management solution that empowers businesses to find and reach their ideal audiences.
The platform helps with achieving business objectives that include brand awareness, retail visitors, or page post engagements.
The tool works well for large teams that pushing large volumes of content across a diverse spectrum of screens. Publishers who need granular access control to an extensive suite of distribution tools are ideal candidates for this offering.
More information: SocialFlow
AgoraPulse
Agorapulse provides a social media dashboard to power agencies and businesses. It allows people to publish content and offers full tools for managing social conversations across channels.
The tool lets users schedule, queue, reschedule, or bulk upload all of their posts in advance. 
AgoraPulse also adds a social inbox that makes it easy to find any comments on ads, comments on posts, mentions, or direct messages. That saves users time when managing an active account with many conversations happening at once.
More information: AgoraPulse
BornLogic
Bornlogic is a mar-tech company that focuses on simplification of the process of analyzing, creating, and optimizing ads for the Instagram and Facebook Ad Platforms.
More information: BornLogic
Highstreet.io
Highstreet.io provides a set of fully-customized, supported, and compatible APIs for retailers. 
The system helps customers find the retailer's products for increased conversions and customer satisfaction. 
Highstreet.io is a SaaS solution for product data management that combiners with product feed marketing to elevate their customer's Facebook and Instagram marketing efforts. 
More information: Highstreet.io
OpenSlate
OpenSlate is a platform that enables Facebook advertisers to find and sell to their ideal audience using relevant environments.
The system uses predictive data science to produce brand-suitable targeting solutions for its clients, which counts among its ranks, the world's largest and most influential brands. 
More information: OpenSlate
Chatfuel
Chatfuel is a platform for building Messenger bots.
Businesses create bots to handle sales, support, and marketing using a drag-and-drop visual interface.
Chatfuel targets small and medium-sized businesses as well as big brands who want to simplify and optimize their social marketing efforts.
Chatfuel makes bot-building simple, even for complicated tasks. Bots increase sales and get more customers. The company has managed options for those who want their team to handle the bot building chores. 
More information: Chatfuel
Comcake
Comcake offers a full suite of social media management tools that handle running multi-channel chats, and end to end social commerce.
Comcake products empower chat-based customer support, billing, inventory management, statistics tracking, and sales conversions for business clients.
Fifty thousand businesses of all sizes use Comcake products daily.
More information: Comcake
Recart
Recart provides marketing software for E-Commerce companies who want to get more business through Facebook Messenger.
The tool enables retail clients to speak with their customers on Messenger while having productive conversations.
Messenger gets rid of the problems of the Email Inbox and can lead to four times as many sales.
More information: Recart
BotBonnie
BotBonnie is a bot-building tool for brands, media companies, E-Commerce businesses, and marketing agencies. 
The tool provides a drag-and-drop editor that empowers non-technical users to quickly and accurately create bots. Even beginners can add advanced functionality to their bots qin a hurry. 
Users who want features that include account linking, lead generation forms, and search functionality will find BotBonnie offers them all.
More information: BotBonnie
Amplify.ai
Amplify.ai is a conversational platform that's powered by AI. The tool empowers brands to engage, acquire, and transact with global consumers.
The suite includes utilities for building bots, and managing AI-driven conversations. 
Companies that want to increase their monetization options with AI and consumer insights are ideal customers for this platform.
More information: Amplify.ai
Choose the Facebook Marketing Partner Solutions That Stand the Test of Time
Facebook is a dynamic environment that changes frequently. For business customers that don't have enough time or resources to manage their ad campaigns or social strategies properly, a platform solution exists.
All of these Facebook Marketing Partners are dealing with large volumes of customers, so recent research reviews to learn how well their product is performing for others. 
If you want to learn about an alternative to Facebook Marketing that's even more effective, speak with a Propellant Media representative. As powerful as Instagram and Facebook Advertising are, mobile Geofencing advertising is a robust alternative that provides superior returns.