Investing in a franchise offers entrepreneurs a way to leverage the recognition of a trusted brand in a new business venture. These days, people have no shortage of franchises in which to start building a profitable business venture. When developing potential franchise opportunities, creating and offering a franchise that meets demands, as suits their talents, matching their interests, and skillset is a sound business decision.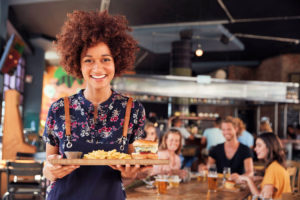 With so many different franchise opportunities available today, it can be challenging for franchisors to stand out. When you need to gain exposure for your franchise concept, seeking the expertise of franchise marketing companies can help you spring your idea to life. Further, their knowledge can help you to create marketing assets you distribute to those who invested in the company.
Franchise Marketing Companies Help You Grow
Do you have an excellent business concept you would like to franchise? If so, a franchise marketing companies offer the experience and know-how to get your ideas in front of the right people and target demographics. 
Here are a few companies worth checking out if you want to delve further into the topic of franchise marketing.
NineOneNine Marketing Co.
NineOneNine Marketing Co. has won awards for its work serving the franchise industry. Headquartered in Holly Springs, NC, this agency also has satellite offices in Boston, MA; Charlotte, NC; Fort Lauderdale, FL; Houston, TX; New York, NY, and Washington DC. 
They offer both Franchise Development and Marketing services. This company has a staff with diverse talent. Specialties range from press specialists, copywriters, producers, videographers, graphic artists, and more. 
With decades of experience working with franchise clients, the team offers vision, guidance, and employs strategies to maximize the returns on their client's investment.
More information: NineOneNine Marketing Co.
Wheat Creative
Wheat creative offers a comprehensive solution set for franchisors. This Las Vegas, NV based marketing agency can help with recruitment strategies, website development, paid advertising solutions, content marketing strategies, print marketing creatives, and collateral for conference booths and trade shows. 
Using a meticulous approach, Wheat Creative works with both start-up and established franchises to help them build their business.
More information:  Wheat Creative
Scorpion Franchise Internet Marketing
In some cases, franchisors may prefer the convenience of using an all-in-one platform to market and advertise their company. Scorpion Franchise Internet Marketing combines all aspects of franchise and digital marketing into a single platform.
Services that franchisors can source include multi-location website design, search engine optimization, content strategy, social media marketing, video production, lead tracking, and analytics.
In August 2019, Scorpion was named the #1 Franchise Marketing Company by Entrepreneur Magazine, retaining its position for the last two years.
More information: Scorpion
Location3 Digital Marketing
Location 3 uses a strategic plan to help accelerate the growth of franchisees of all types and varieties. Specialized services Location3 offers to franchise customers include business listing management, paid search and social, franchise SEO, and franchise development. 
Based in Denver, Colorado, Location 3 offers Software-As-A-Service to help their valued clients monitor multiple facets of their business. For owners and managers, this powerful software provides a centralized solution for numerous business concerns. 
More Information: Location 3 
SharpNet Solutions
Sharpnet Solutions works with a wide variety of franchises, including leading franchisors, to individual franchisees. Areas, where their company assist, include creating a franchise identity, doing website design, branding elements, and other media. With a deep understanding of how franchises operate, their website designs get built for performance. Regardless of whether you are a new franchise coming onto the scene, or you're an established franchise with a strong urge to grow, you can meet your goals and objectives with Sharpnet Solutions.
More information: Sharpnet Solutions
AMP Agency
The AMP Agency offers both retail and franchise marketing services. This diverse agency combines local engagement with national brand advocacy to create consistent growth.
This agency collects and analyzes KPI's including foot traffic volume, repeat visits, sales and market share, the share of voice, ratings, loyalty programs, and more. Areas of expertise include campaigns, lead generation services, local and national media, customer relations, and more. 
Headquartered in Boston, Massachusetts. AMP Agency has previously worked with numerous major local and national brands.
More information: AMP Agency
Crush 2.0 Agency
Crush 2.0 Agency has offices in both Tampa, Florida, and Philadelphia, Pennsylvania. Crush 2.0 Agency focuses on developing a cohesive branding message for localized and national franchises and brands. Their team is available to help on all levels of corporate, or franchisee digital marketing needs. 
Services offered by Crush 2.0 Agency include branding and design, content marketing, full-service marketing, search engine optimization, public relations, media buying, and procurement. 
This comprehensive menu of services helps to develop and grow franchises at a faster rate. Web design services help to get your digital presence up and running on the right foot. 
More information: Crush Agency
Spark Tank Franchise Marketing
Spark Tank helps to launch and promote franchises with new franchisees, local markets, and to increase sales and growth at existing outlets. 
Regardless of the size of your franchise, the specialists at Spark Tank help to build your brand – from the ground up – if needed. Franchise websites by Spark Tank are attractive and help with recruitment for new members or franchisees.
Other services provided by Spark Tank include lead generation, digital marketing services, business strategy, content marketing, and a variety of other related marketing services. 
More information: Spark Tank Franchise Marketing
Cardinal Digital Marketing Services
Located in Atlanta, Georgia, Cardinal Digital Marketing Services offers a wide range of marketing services catering to franchises. Cardinal Digital Marketing Services helps clients to identify and target their ideal demographics online. 
Using data and know-how, Cardinal offers clients in-depth analysis of website performance and other essential KPI's that affect sales and conversions. 
Related services include search engine optimization.
More information: Cardinal Digital Marketing
Franchise Marketing Strategies
When you hire a franchise marketing company to assist you in developing or growing your business venture, they will implement a variety of strategies to cultivate your vision.
Branding
Most likely, the first item that your marketing company is likely to address is your branding. Not surprisingly, branding is the most critical aspect of business formation and registration. If your business concept is new, marketing agencies will work with you to develop critical branding elements. These branding elements could include but are not limited to:
Corporate Identity

Logo Development

Tagline and Slogan Development

Business Signage

Website Development

Mobile App Development

Lead Generation

Video Production

Press Services

Media Coverage

Marketing and Advertising Services

Marketing Materials

Online Advertising and Marketing Campaigns

Analytic Monitoring

Viral Marketing

Social Media Marketing

Search Engine Optimization

Local Search
Among the most significant advantages of working with a professional franchise marketing company is having their combined years of expertise on your side. 
In a competitive business environment, it's essential to launch your company with as many pieces of the puzzle in place first. By doing so, you can worry less about the issues that arise when you have a "we'll cross the bridge once there" type of attitude.
With a marketing company working on your side, you are better positioned to scale your operations upward more agilely. Franchise marketing companies often work with local, corporate, or franchisees to assist in various projects, as needed. They are well-positioned to help with logos, branding, messaging, and other critical aspects of franchise branding. They use their creative team to turn your ideas into memorable and marketable materials.
Marketing Strategies
After establishing brand creatives and clarity, marketing strategies get developed to help spread awareness and brand recognition. These days, there are more ways and methods to market and advertise exciting new companies. Some of the marketing and advertising services that might get recommended by franchise marketing companies include:
Print Advertising

Social Media Advertising

Grand Opening Event

Press Coverage

Professional Signage

Promotional Events 

Promotional Products

Loyalty Program Implementation

Tradeshow Marketing

Radio Feature

Television Feature

Podcast Feature

Channel Development

Reputation Management
Since no franchise is the same, creative marketers customize a solution that is unique to the client and helps them meet their business objectives.
For example, a new gym or fitness business wouldn't get handled in the same way as a new restaurant concept. While both are franchise opportunities, the target market is likely to differ immensely. 
Fitness and gym concepts are likely to target active people, individuals with interest in health and fitness, or a specific interest in a discipline, such as yoga, dance, spinning, aerobics, weight lifting, or martial arts.
For the best results, the marketing agency will work to connect with the people who are most likely to be interested in the business model. Either the marketing company – or the top line franchisor – should be able to identify and outline the critical demographics of their ideal customer. With this information in hand, so it is easier to grow the business. 
When you compare marketing a new fitness business to a restaurant concept, the approach is likely to be quite different. Restaurant concepts appeal to a much broader audience. People are always searching for a new and exciting place to enjoy a meal or drinks with family and friends. 
While these two concepts are quite different, franchise marketing companies are likely to employ some of the similar strategies. These cutting-edge strategies boost visibility and foot traffic to new franchise businesses. 
Regardless of what your franchise sells or offers to franchisees or end-customers, having a plan to launch and grow your company is critical to success. 
Growth Plans
When offering a franchise to others, you have the added responsibility of supplying your franchisees with materials for their location to thrive. 
Types of materials that franchisors provide to franchisees include business plans, marketing materials, print and internet creatives, and other supporting materials. 
Additionally, franchisors help to position their franchisee with suppliers, vendors, and merchandising to keep their outlets running smoothly, and adhering to all standards set by the franchisor. 
Generally, the more value that franchisors can offer potential franchisees, the more success they have in selling the concept to another. Professionally designed franchise information is always a favorable selling point.
In some cases, franchisees may have some autonomy to pursue their marketing and promotions, so long as they stay within the guidelines outlined in the original franchise agreement.
Getting The Word Out
Today, getting the word out to prospective customers can integrate multiple channels. Employing a marketing company who is deft at working all the available channels helps attract crowds. 
Types of marketing approaches that help to build excitement and interest include press or local media coverage. Social media promotions, special event advertising, and viral marketing campaigns may also get used to create 'buzz.'
With connections in media, social media, and local press, a franchise marketing company can orchestrate multi-channel coverage for a higher reach in local or national markets. 
Paid advertising and creative marketing, such as geofencing, offer further opportunities to get the news out to all the right channels. With experience in ad management and digital marketing strategies, they use a variety of formats to help achieve broad appeal. 
Ongoing Franchise Marketing Support
Running a franchise business, as either a franchisor or a franchisee requires a high level of commitment and dedication. As an entrepreneur, having a team of expert marketers working with you helps you streamline your operations. 
While you might be great with numbers, management, or people skills, you may not be so talented in franchise web design, copywriting, or graphic design. 
In today's digitally-focused world, you need to show as much strength in your online presence as you do your physical business. Franchise marketing companies focus on developing the digital side of things to help bring positive results. They help build a professional image that is designed to sell to both end customers and potential new franchisees.
After the initial launch or rebrand, the marketing company provides ongoing sales and marketing support for franchise clients. Keeping a fresh perspective and having an energized team of marketers behind you helps to keep you relevant in competitive markets.