For higher education providers, it's critical to connect with potential students who want to further their studies and schooling. With the demands for higher education rising, and students of all ages going back to the classroom, higher-education marketing companies help to tap into this growing market segment.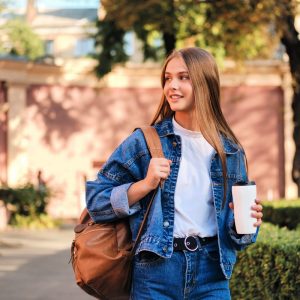 Regardless of whether students are considering traditional enrollment or need the flexibility that online courses offer, marketing helps to sell your curriculum. 
Marketing effectively takes time and effort. Working with a professional agency that specializes in university marketing helps to ensure that your school has all the necessary online assets to stand out online. 
If you need to market a higher education program, here are several companies that concentrate on marketing for universities and colleges. 
Forge Worldwide
Based in Boston, MA, Forge Worldwide specializes in working with universities and colleges for recruitment campaigns, as well as uncovering opportunities for clients using relevant insights and data-driven materials.
Forge Worldwide works with a wide variety of higher learning institutions ranging from culinary to management schools.
More information: Forge Worldwide
Echo Delta
Echo Delta is a full-service digital marketing agency that specializes in helping universities and colleges get more students online.
The agency transforms how these institutions of higher learning perform their marketing. 
Their dedicated team works directly with clients to tell the unique story behind each school. A compelling narrative that describes the rich history of the institution is a powerful tool in a connected world.
More information: Echo Delta
Iperceptions
Iperceptions offers clients extensive experience in university and college marketing. With offices in both Montreal, Quebec, and New York, York, this company has worked with numerous recognized higher-education providers. With their experience, they help to identify issues, as well as offer immediate action to navigate the customer journey using closed-loop feedback capabilities.
More information: Iperceptions
Up & Up
Up & Up offers marketing strategies and brand platforms that assist universities and colleges in building alumni pride, when marketing higher education, this process extends further than recruiting first-year students. Effective higher-education marketing lasts for the next four decades. 
Up & Up has developed a steadfast understanding of the mediums, channels, and content needed to recruit and engage with students – past, present, and future.
More information: Up & Up
Ally Marketing
Ally Marketing, of Cumberland, Rhode Island, is an exceptional higher education marketing firm. This marketing agency employs an extensive in-house team to customize a marketing solution for each client. With strategic solutions, clients experience impactful results across the board.
More information: Ally Marketing
Chatter Buzz
Chatter Buzz utilizes more than one-thousand strategies, proven to work with educational brands and marketing efforts. To stay ahead of changes in the industry, the company uses A/B testing to provide above average results for clients consistently. Since no two clients are alike, they never use a one-size-fits-every-client approach to marketing.
They focus on key metrics and KPI's to establish noteworthy results for your school or educational brand. 
More information: Chatter Buzz
CSG – Communications Strategy Group
CSG, or Communications Strategy Group, works with educational brands ranging from startups to market leaders. They've worked with colleges, school districts, advocacy, and educational organizations to innovate their marketing campaigns. They use a customized approach for each client, offering proven efforts, in-depth insights, and leading-edge technology and tools to market and promote their brand or messaging.
CSG is skilled at connecting with students, decision-makers, and educators on multiple platforms, using their unique approach to marketing higher education brands. 
More information: CSG – Communications Strategy Group
Simpson Scarborough
Simpson Scarborough boasts having worked with over 300 universities and colleges. Based in Alexandria, Virginia, the agency works as a partner to assure the best possible results from each campaign. With a long history of providing the results to clients, they use data-driven insights to measure and recalibrate the success of each campaign, as needed. The industry is always changing, and Simpson Scarborough isn't afraid to follow data and insights to formulate an effective marketing strategy. 
More information: Simpson Scarborough
Refuel Agency
Refuel Agency has more than twenty years of experience marketing for schools and educational brands. Over the years, they've worked with hundreds of schools and partners to raise awareness and boost recruitment. Using tested marketing strategies, Refuel Agency can help to attract a diverse first-year class. They have experience in helping with enrollments of all students, including transitioning military personnel, adult learners, virtual learners, and part-time students. 
 Their team understands the decision-making process. Further, the company knows the timeline that prospective applicants follow. This expert knowledge, their in-house teams, and their proprietary platforms help them deliver meaningful awareness and professional messaging. 
More information: Refuel Agency
Circa Interactive
Based in San Diego, California, Circa Interactive is a premier digital marketing agency serving clients who offer higher education. In their operating history, they have helped clients with increasing their lead funnel, building brand awareness, and recruiting new and returning students. 
More information: Circa Interactive
Five Popular Strategies Higher Education Marketing Companies Use
Every college enrollment counts. To help clients get their enrollment counts up, here are five of the different strategies these companies – and others like them – are likely to use to attract students.
Branding and Storytelling 
As it turns out, what works well in retail, also works well in education. People love to hear stories! Branding and messaging both provide outlets to tell the history of the school or learning institution. By relating to potential students, existing students, and school alumni, they help to build a stronger bond.
By building a bond with the school, learning institutions have the chance to serve multiple generations. Studies found that college students whose parents graduated from university were more likely to complete their courses and graduate with a degree. 
As you can imagine, this means there are significant opportunities for learning institutions to continue to grow through their alumni classes.
Data-Driven Analytics

All experienced marketers understand the value of data, and how using it can help to accelerate multiple aspects of the marketing campaign. With rich data-sets and cutting-edge tools and technology, marketers are empowered to make better marketing decisions. 
Using experience and diverse toolset, higher education marketing experts extract valuable data to maximize results across multiple marketing channels. The use of marketing automation helps to streamline the user experience and boost lead conversion rates. 
Campaign monitoring helps to detect anomalies or other events that are meaningful as prospects follow the customer journey. Adept higher education marketing companies customize campaigns for multiple platforms, focusing on KPI's and user metrics that matter. 
Website Optimization
Having an optimized digital presence is critical to catering to the needs of visitors and prospects. These days, it isn't enough to only run a website or occasionally update on social media platforms. 
Higher education marketing companies put all the pieces together to deliver a cohesive and connected channel for clients. Optimization services help to improve:
Website Presence

Email Marketing 

Mobile and App Presence and Performance

Paid Advertising Campaigns

Lead Generation

Content Development
When all components work together like a finely tuned machine, universities, schools, learning institutions, and colleges reap the benefits of generating fresh first-year student recruits and prospects into their marketing funnel.
Since the majority of a college's prime demographics use Smartphones, having a mobile app – or a mobile-friendly website helps to connect with the kids who are on the move. 
Content development helps to provide all the pertinent data students need to make an informed decision. The top types of content searched for online include scholarship information, general information about the school, admission information, and financial aid. If the visitor can't readily find the information on the site, chatbots can help to pick up the slack. 
Chatbot integration provides an improved user experience for both mobile or desktop users. Once programmed, chatbots can handle common questions that website or mobile visitors may ask. As you can imagine, this dramatically cuts back on the human resources needed to staff live chat. By routing visitors through a simple series of questions and answers, the chatbot can route the chatter to the correct resources or live person.
A well-managed email list helps to maintain regular contact with subscription lists. Higher education marketing companies understand the importance of this marketing medium and use it to their client's advantage. 
Email is ideal for sending updates about special events, important dates, school news, and other pertinent data for students, alumni, and parents. 
Reputation Management
According to reports, nine of ten students used review sites to research colleges in 2017. 
Reputation management services help to ensure that their client's colleges and universities maintain their reputation online. Typically, this includes responding to online reviews and handling any issues that commenters mention online. 
By addressing reputation issues quickly, schools can avoid the fallout associated with unfavorable reviews or negative commentary. 
Types of reputation management include:
Online monitoring

Social media monitoring

Strategic PR

Crisis management

Brand preservation

Review management

Positive reputation management
All of these services help to protect and safeguard the educational brands they represent. 
Social Media Coverage
Social media is a place where all your prospects live online. Colleges and universities have a unique opportunity to connect with prospective students using a variety of mediums. 
Types of content, including live streaming, videos, and images, allow colleges and universities to broadcast updates and share meaningful content with their fans and followers.  
The best thing about social media marketing is that it is constant and will generate targeted visitors continually. The drawback, of course, is that there's a high cost in time for managing the accounts.
That's one of the primary reasons universities and colleges select digital marketing agencies to handle the chores. They save money and don't have to devote their personnel resources to handing the job. These days, that also includes engagement and making timely responses on all platforms.
Social media marketing serves as a feeder for the lead generation program. Targeted posts are practical because they highlight particular areas of interest that draw interest from potential students. 
Many schools also have various departments and sports teams that also maintain their social platforms, which makes it easy to amplify messaging. With an overarching strategy in place, coordination between the efforts becomes possible. 
Video content – Universities have lots of opportunities to create compelling videos. Campus life is abundant with action, which is ideal for sharing online.

Written articles – Since these are institutions of higher learning, most people expect to see a steady stream of thought leadership posts that help the school exhibit authority.

Engagement – With many alumni to help, it doesn't take much to have a highly-engaged social media platform where people are always active. 
The real issue lies in the execution of the strategy across the entire spectrum. Digital marketing specialists will unify communications and present the tools necessary for team members to turn social media communication into a finely-tuned machine.
One of the fantastic things about schools is that they have budgets that are high enough to support a continued social marketing effort. They're able to incorporate paid ads to maximize their reach. That's why they're almost always better off bringing in a digital marketing agency to handle the day to day operations. Without project management and creative oversight, it's easy for a complicated marketing plan to fall apart.
It's also worth mentioning that Geofencing mobile advertising is an excellent way to find recruits for any college, school, or university. Schools that appeal primarily to a local demographic will reap exponential rewards. If the potential students live within a specific radius, it's possible to maximize 100% of your advertising budget.
With a full-stack marketing funnel in place, there's no shortage to the number of students any school can attract. These young people are mobile and willing to travel and relocate to get an excellent opportunity to study. That's why they tend to research their choices online first and will look to as many resources as they can to cement their answers. It's time to ensure that your institution is the one they hear about the most. The rewards are high, so it's time to find a marketing partner that meets your needs and exceeds your expectations.