Establishing a growing brand is equal parts art and science. It takes knowledge of the market, and a solid grounding in marketing principles to get details right. If you're searching for branding agencies in Atlanta, you have reliable options that will tell your story to the world.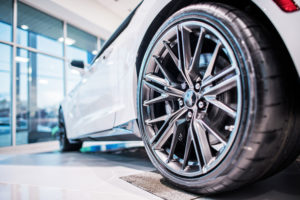 The world's largest brands enjoy unparalleled customer loyalty and significant sales volumes. No wonder other enterprises are rushing to catch up. Hiring a branding agency in Atlanta is the first step on the journey to increased customer loyalty, product differentiation, and improved experience. These leading agencies are worth investigating when you want to build your brand.
Matchstic
Matchstic is an Atlanta brand agency that understands the essential nature of a brand. Their team helps brands uncover their meaning so that they can express it to customers while driving the customer journey and culture forward.
Matchstic stands out from the competition because they focus solely on branding. Since they don't delve into other unrelated areas, they're able to deliver an unforgettable brand experience.
More information: Matchstic
id8
id8 is a branding agency with offices in Marietta Square.
Their mission is to help businesses achieve higher levels of success through branding and unique identities.
The agency provides a full suite of branding and digital marketing related services, including print design, marketing strategy, packaging design, SEO, website design, and copywriting.
More information: id8
Vigor
Vigor is an Atlanta, Georgia branding agency that provides marketing, design, and branding for the restaurant industry.
Vigor follows a proven strategy of targeting restaurant patrons to create a brand purpose. They analyze every detail of the business and then implement a purpose- and patron-driven approach to branding.
More information: Vigor
StokeSignals
StokeSignals, located in Atlanta, works with businesses to create a unique brand experience. The agency specializes in brand name creation.
Clients that have a brand vision use the agency to bring their ideas to life. 
More information: StokeSignals
The Brand Factory
The Brand Factory is a multidisciplinary agency with an emphasis on branding. Their team provides a full range of brand-related services, including audio, video, design, and photography. 
The agency works with new clients who are just establishing a brand and also handles clients that are looking to improve their current marketing.  
The company is a division of E5 Media, located in Atlanta.
More information: The Brand Factory
Creative Juice
Creative Juice has its headquarters in Atlanta and serves business clients across the nation.
The agency is minority-owned and headed by a Millenial female who understands the nuances of marketing to her specific demographic.
Their experienced team creates forward-thinking, bold design solutions that encompass the full range of digital marketing services.
Clients tap into the agency's creative juices for web design, marketing, and of course, branding.
More information: Creative Juice
Precision Creative
Precision Creative is a full-service digital marketing agency that specializes in marketing, branding, and web development.
Their team helps their business clients achieve superior business results with excellent creative media services.
Each client receives a customized branding and marketing solution that deals with their needs specifically.
More information: Precision Creative
Treebird Branding
Treebird Branding provides a comprehensive array of digital marketing and branding services to its roster of clients.
Their experienced team works with companies to unleash the hidden potential of their brands. 
The agency will handle all the details of your brand campaign strategy from conception through launch.
Treebird also works with existing companies who want to rebrand and tell a different story to their consumer audience.
More information: Treebird Branding
The Branding Firm
Founded in 2001, The Branding Firm, Inc., is a full service, business-to-business and consumer brand management firm.
The agency provides all services related to brand development, including content management, publicity, marketing, and advertising.
Their team employs a unique strategy to differentiate their client's brands in the marketplace.
More information: The Branding Firm
WeLIVE Branding
WeLIVE is a design and development branding agency in Atlanta. 
The agency provides services to a wide range of businesses. Their staff can create an entire range of visual images for clients, including product and apparel design, product presentations, and print and advertising packaging.
WeLIVE takes their client's ideas and turns them into visual representations of the brand.
More information: WeLIVE Branding
ModoModo
ModModo is a creative branding agency that focuses on solving business problems practically. 
Their team handles every aspect of campaign creation using their award-winning (over 265 and counting) creative process. 
Businesses that want to improve their brand reach to consumers in B2B, Tech, or Healthcare will benefit from Modo Modo's services.
More information: ModoModo
Tailfin Marketing
Located smack dab in the heart of Atlanta's Virginia-Highland neighborhood, Tailfin Marketing provides a multi-disciplined, multi-market approach to branding and digital strategy.
The agency's mission is to help their B2B clients achieve their branding objectives through a combination of creative services that make business-driven goals.
The brand shop provides a comprehensive suite of services, including research, brand planning, and positioning, media planning, SEM, SEO, and digital marketing project management.
More Information: Tailfin Marketing
QV Brands
QV Brands, in Atlanta, is a creative agency that develops high-performance brands.
The experienced agency brings ideas to market fast, helping its clients to spike revenues with greater brand clarity.
Their team of dedicated branding professionals will rebrand any organization, event, or corporation. With over ten years of experience helping a diverse range of clients, they follow a proven method to achieve success.
More information: QV Brands
Syrup Marketing
Syrup Marketing takes a methodical approach to build company value for its B2B clients. The agency uses a holistic funnel approach; its techniques create engaging brands while increasing customer LTV.
Unlike other Atlanta branding agencies, Syrup Marketing focuses on small business and new entrepreneurs. 
Their team provides an extensive suite of digital marketing services for clients, include content creation, branding, and strategy.
More information: Syrup Marketing
Mighty Roar
Mighty Roar helps businesses with branding and marketing that focuses on the consumer journey. The agency researches their client's audience to understand their critical needs. Their team creates precise strategic marketing plans to optimize revenue generation. Services include SEO, PPC, branding, website development, and much more.
Mighty Roar develops meaningful and engaging content. The data-driven approach quickly improves results across a broad spectrum of KPIs.
More information: Mighty Roar
Dalton Agency
Dalton Agency has been helping clients with branding and marketing since 1989. 
Their mission is to provide B2B clients with the highest possible level of service. The agency provides public relations, brand development, corporate show production, and content creation services to its client roster.
More information: Dalton Agency
Iris Worldwide
Iris Worldwide has its office in the historic Fourth Ward neighborhood of Atlanta.
The agency works for a diverse client base across multiple sectors, including luxury autos, iconic sportswear, and hospitality.
Their team provides a comprehensive suite of brand development services, including influencer marketing.
More information: Iris Worldwide
Gordon Branding Group
Gordon Branding Group provides brand development and business consulting for small to mid-sized companies. Their staff of experienced marketers helps clients achieve, real-world measurable goals. 
The agency provides an in-depth service that helps clients set achievable goals, hit benchmarks, and reach significant milestones.
More information: Gordon Branding Group
The Creative Momentum
The Creative Momentum is a branding agency in Atlanta that provides select clients with a diverse range of digital marketing services.
The agency provides name development, brand evaluation, logo design, copywriting, and product marketing for businesses.
More information: The Creative Momentum
Soloflight
Soloflight helps brands tell their stories.
The Atlanta-based, design-driven agency guides brand narratives for its B2B clients through strategic storytelling.
The company, established in 1995, provides brand collateral, product and company naming, and brand strategy services.
More information: Soloflight
Oust
Oust is an Atlanta-based branding agency with services that include media buying, strategy, ideation, and public relations.
Their energetic team members are experts at all phases of brand development and work exclusively with a growing set of B2B customers. 
More information: Oust
What Is Branding?
Branding is the marketing practice that creates symbols, names, and design to differentiate and identify one set of products from another. 
The primary advantage of an effective brand strategy is that it makes your products or services stand out in an increasingly crowded marketplace. 
Do I Need Branding for My Business?
Although branding may not be essential at first, companies must consider the benefits. Brands are a way for customers and prospects to recognize a line of products and services instantly. If they have excellent associations in their mind when they do, chances are high they would purchase from the company.
Most companies already have a name and logo, so rebranding is always an option. Branding agencies can help define the brand for a specific audience as well as provide strategic advice to increase sales and customer satisfaction. 
For those companies that are having a hard time charging clients higher prices, building a brand is often the solution. Four primary benefits justify the additional cost of brand-building.
Branding adds instant credibility.

Branding increases customer loyalty.

Branding brings in referrals, and customers come back more frequently.

Branding is an ideal way to attract ideal clients.
As this list demonstrates, companies that have a hard time getting the price they want for products should consider hiring a brand development agency. The same holds for businesses that are having much trouble attracting clients, even though they provide an excellent product or service.
The power of branding is that it allows customers to relate quickly to the product's narrative. 
How Important Is Branding for Business Success?
So, how important is branding? According to research, consistent consumer branding that goes across the full range of channels increases sales by 23%. That's especially important to Millenials, with 60% of them saying they expect brand consistency on all channels. Lastly, 91% of all consumers indicate they only want to purchase from authentic brands.
When adding up all of these sentiments, it becomes clear that brands are here to stay, and they're the primary driver of customer loyalty. Companies that fail to brand correctly are at a disadvantage against those who do it right. That's why selecting an Atlanta branding agency is a savvy move that brings positive results to the CMO.
Consider the Benefits That Mobile Geofencing Provides Brands
It's worth mentioning that mobile Geofencing is the new technology that brands (especially local ones) use to leverage the power of digital marketing.
Showing timely ads to people on their favorite devices when they're in the precise location to buy is fantastic for building a brand, increasing conversions, boosting foot traffic, and engaging with your target audience.

Gain a Competitive Edge
A strongly-branded company has advantages in a market of weakly-branded competitors. If your company is facing other relatively unknown companies in a battle for customers, branding is the "silver bullet" that quickly solves many of your current issues.
Even if that's not a problem, branding is a way to upscale your offerings and to introduce your enterprise to a whole new audience. Telling your narrative to people around the world (or those in your backyard) starts with a precision brand strategy.
The battle for customers won't get more comfortable, so there's not going to be a simple way to avoid branding. It's a better idea to invest now to begin reaping the rewards. 
Get the Details Right, and the Sky's the Limit
Digital marketing has made the issue of branding more complicated because it extends the number of digital assets required to brand effectively.
Now, companies must consider their website, overall marketing, social media presence, customer services, taglines, slogans, product pricing, product quality, mobile presence, and whole online persona.
As you can imagine,  getting everything right can pose a significant barrier to many. However, when you work with the best Atlanta branding agencies in the business, launching a branding campaign is a piece of cake. Following proven processes, branding experts can turn a branding vision into a reality. While they are busy doing the creative work they do best, new business owners can focus on other areas of their company and its development.