The future of your blog, brand, or business largely depends on how much search engines like your website. If you prioritize SEO (search engine optimization) and spend time upping your Google positioning, you'll put your platform in front of more eyes.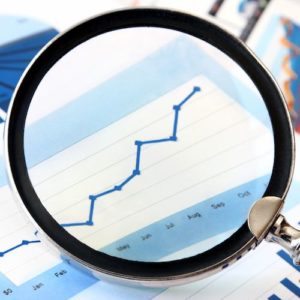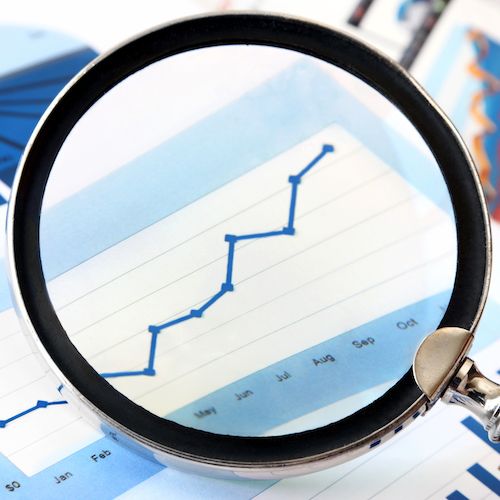 There are tons of ways to make money or get exposure out there. You can run Facebook ads, use Instagram, or even advertise through more traditional methods. But SEO, or search engine optimization, is the only true "set-it-and-forget-it method for driving traffic to your website. Any investment you make, even if it takes a while or costs you money, will pay off long-term.
This is because Google rules the internet. If you learn how Google likes websites to be, they will reward you by putting you higher in their search results. The payoff? New traffic, new potential customers, and new eyes on your stuff.
In this guide, we'll look at how to get on top of Google searches, offering fifteen tips and SEO strategies for bolstering your online presence.
What Is SEO (Search Engine Optimization)?
SEO, or search engine optimization, is the process of making your website easily indexable and readable for sites like Google, Bing, and Yahoo. When you do this, it is more likely that Google or Yahoo can understand what type of website you are, the solutions you offer, and the niche of people you serve.
By optimizing your website for search engines, you increase the likelihood that organic traffic from search engines will find their way onto your site. This is one proven method for increasing traffic to your site, which can lead to increased sales, brand awareness, and more.
The beauty of SEO is that once you do it, it only gets better (assuming you keep up with trends, see #8). Instead of swiping your credit card to run Facebook ads each month, Google will continue to reward you if you're putting out good content by ranking you higher.
1. Create Good Content
Hey, this tip for SEO strategy has to be number one. Here's the sad truth: some of you will skip over it, thinking "Yeah, yeah, we know." But in all likelihood, that dismissal of such an important concept for your blog and search engine optimization strategies is going to hurt you long-term.
At the end of the day, Google and other search engines have a responsibility for people using their website: to be valuable. The stakes are high for them to deliver and find websites that are relevant and useful to their users. If your blog or website sucks or is unreadable, Google is not going to reward you.
At the end of the day, no tip is more important than this one. Create good content. People will find you.
2. Optimize Page Load Speed
Google and other search engines want your website to load fast. Whether this means you decrease the number of things loading on your website or optimize it some other way, you don't want to be caught with a slow site.
There are several speed test tools available online that are free and work in less than two minutes.
3. Use Google Analytics
Whether you like it or not, Google Analytics is the big boy on the block when it comes to driving new traffic to your website. Sure, sites like Bing and Yahoo matter too, but Google powers nearly two of every three searches, around 64%.
Google Analytics is a free and easy-to-use tool that can be connected to your website with several free WordPress plugins. What's great about Analytics is that Google will tell you what you're doing wrong. They'll also tell you what could be better and what they'll up your rankings for if you take care of.
Instead of guessing and reading plenty of blogs (except this one, of course), it's better to go right to the source for your SEO strategy.
4. Use Yoast SEO
If you're running your website on WordPress, Yoast SEO is a nifty plugin for you to optimize your SEO. It breaks down each piece of content and lets you know what's missing or what needs to be fixed in order for it to be optimized for search engines.
It comes with a free and paid version, so you can use this tool without spending a dollar.
5. Links, Links, Links
There are two types of links for your website: outbound links and inbound links.
An outbound link is directing a user to another website. In the case of outbound links, you want to ensure that you are linking to reliable, useful information. This matters because Google checks to see what you're linking to and factors it into your overall positioning.
Inbound links are links to your website that live on other websites. They are also called backlinks, and they are vital for building up your SEO. If you're thinking of getting your website on top of Google, it might even benefit you to pay for services that help you acquire backlinks.
Whether outbound or inbound links, you'll want to treat these carefully. Google uses your links to determine how authoritative your site actually is.
6. Readability
Part of creating good content is producing stuff that can be easily consumed. If it's hard to read/listen/view your material because it's poorly organized or not optimized for mobile devices (see #7), Google will be less likely to rank you higher.
Think about good content like this: you could write the best article in the world on your niche. Something that truly proves you know what you're talking about and deserve to be ranked #1 on Google. But if no one can read it, no one besides you will ever know.
The Yoast SEO plugin does a readability score, which is another nice feature of it.
7. Optimize for Mobile
Did you know that over 60 percent of Google searches take place on mobile devices? Fast forward two to three years and that number will only increase. As laptops make way to wearables and other forms of mobile devices, it's crucial now more than ever to have a website that can be viewed on any device.
And yes, sites like Google check for this. Their crawlers can actually estimate what your site looks like across all mobile devices and will dock you if it looks poor. Using Google Analytics, you can learn how to fix what they find to make your website more mobile-friendly.
8. Keep Track of Google's Algorithms
We said early on that most of search engine optimization (besides the work) is accepting that you're playing Google's game. They power so many searches that it's best to just accept this and prepare your website in a way that pleases them.
One way you can push your rankings up is to stay privy to the Google algorithm updates. They happen at least once a year, though the biggest updates might only take place every two years or so.
What's tricky (and scary) about these updates is that Google's algorithms can change at anytime—thus, affecting your business. If something you were doing before seemed like a solid SEO technique but is now being docked, you need to know this. Otherwise, your site will rank lower and eventually be passed by other, newer websites.
9. Title Tags
Just like a flashy newspaper headline, you're more likely to read something that captures your eye. Google factors in how you've set up the tags for your website. It's important to use proper H1/H2/H3 tags and to use "power" words to create compelling headlines.
General rules of thumb about titles and tags include using the focus keyword in at least one title (as well as throughout the piece). In terms of readability, you also want what you've written to flow well and not have various tags throughout the piece.
"Power" words—like truth, love, crush—capture people's attention. One fun tool that can help you write better headlines by suggesting power words is Headline Analyzer by CoSchedule. Use it to write better headlines and give Google another reason to look at you over your competition.
10. Play the Long Game
Here's a bit of a break from the tactical tips about SEO for your blog, business, or website. Take this simple advice: don't rush when optimizing your site for search engines, and don't change things up every month, either.
Google sends out crawlers pretty frequently because, again, they need to ensure that your website is going to be valuable and useful to people searching for words in your niche or genre. Small amounts of tinkering are fine, but if you tweak things constantly, Google is never going to get a firm grip on what your site can offer.
Think of this way: if Google has no idea who you are or what you can offer, no one else will either. Because Google isn't going to promote someone they can't understand or trust.
11. Contact Us Page
Believe it not, Google likes it when you have a contact page available somewhere on your site. If it's easy to find and use, they will reward you. This is probably due to the fact that so many websites out there need an incentive to be good and to offer people a way to follow up if they have questions.
Oh, and hey—don't be afraid to contact us while you're at it.
12. Fight for One of the Top Three Spots
Did you know there is a 70 percent chance that you'll click on one of the links in the top three search results on Google? This is an illustration of why Google positioning is so important (and sought after by companies).
Going from number one to number four on a search result slips the chances that someone will click on you from about 40 percent to under 10. And if you're on the second page, forget about it.
I mean, when was the last time you clicked on the second page?
13. Social Sharing
After talking about your actual website or platform so much, it seems appropriate to shift gears and talk about social media. Believe it or not, social media plays a big role in how Google and other search engines perceive your website.
The number of Facebook mentions and shares, posts on sites like Instagram and Pinterest, and more, all help make a case that you're worthy of a higher ranking. This means you should be posting your content on multiple platforms (of course respecting the platform for what it is) so that you can a) reach more people and b) give Google a reason to see you as an authority.
14. Start Small
SEO is a wormhole. Once you go down it, you truly learn how much there is to know. Since you can't fix everything at once (and what you do fix will take some time to catch up), it's better to pick a few components of SEO and start small.
For example, maybe you start by focusing on readability and focus keywords. Make a goal of getting all your content to have strong keywords and good readability scores (both of which can be assessed using the Yoast plugin). If you have fifty to a hundred posts, this can take some time.
15. Outsource If It's Too Much
Our final bit of advice, especially if you run a business: outsource your SEO strategizing to a team of experts. SEO truly is a wormhole, and it'll save you time, energy and money by outsourcing the work to professionals who do it regularly.
You can rest assured that they know about Google algorithms.
Google Positioning, Wrapped Up
When it comes to your strategy for maximizing your Google positioning, there are so many places to start. Ultimately it comes down to learning to play Google's game and starting small with a few effective techniques that will help you rank higher in search engines.
Want to see how SEO works for companies? Check out our success stories and then let us know if we can help you.