ATLANTA, GA., July 24, 2022 — Propellant Media, one of the nation's best full-service digital advertising agency, has been named on the annual Inc. 5000 Fastest Growing Companies list.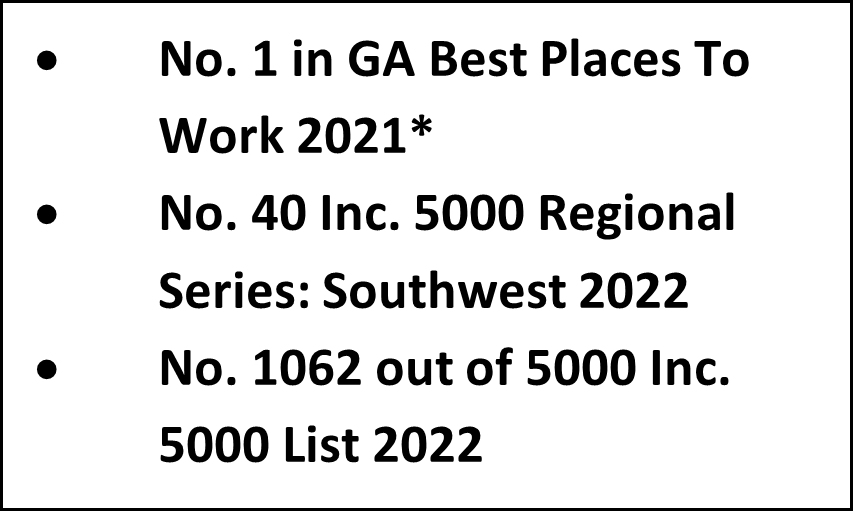 Inc. 5000 Honorees represent the top .07% of growing companies in America, giving them the most prestigious ranking of America's fastest-growing private companies. Over the past three years, Propellant Media has proven to be accreditable through its 614% revenue increase and its continued placement on the Inc. 5000 list. Most notably this year's placement at No. 1062 out of 5000 companies in the US.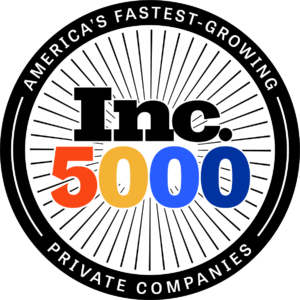 The Inc. 500 list of the fastest-growing privately held businesses in the US was first published by Inc. Magazine in 1982. Since then, this esteemed ranking of the top private companies in the country has grown to symbolize entrepreneurial success and serve as the launchpad for emerging household brands.
The Inc. 5000 list replaced the Inc. 500 list in 2007, providing readers with a deeper and more comprehensive view of the entrepreneurial scene and capturing a wider range of success in various industries. Propellant Media ranked in the top 20% of companies on the list, showing our dedication to innovation, entrepreneurship, and real results.
"The Propellant Media family is honored to be mentioned on the Inc. 5000 Annual List for the THIRD time!!" said Justin Croxton, CEO of Propellant Media, "For PM, making the list three years in a row is an incredible accomplishment, but the work doesn't end here. Being included among the most exclusive group of privately owned businesses in the US is proof that hard work, ingenuity, and invention are worthwhile."
The companies on the 2022 Inc. 5000 list have not only been successful, but have also demonstrated resilience amid supply chain woes, labor shortages, and the ongoing impact of Covid-19. Among the top 500, the average median three-year revenue growth rate soared to 2,144 percent. Together, those companies added more than 68,394 jobs over the past three years. The listed enterprises generated $317.6 billion in total revenue, saw median growth of 230%, and added 1,179,282 jobs.
Inc. Magazine also named Propellant Media as No. 40 on its inaugural Inc. 5000 Regional Series: Southwest list of fastest-growing companies earlier this year and No. 1 in Advertising and Marketing Best Places To Work in Georgia 2021.
"The vision Justin and I had creating Propellant Media was to share with clients and industry leaders how impactful digital advertising can be," shares Benny Bennafield, Propellant Media CMO. "It's an honor to be mentioned on Inc. 5000's list this year as we deeply value the accolades and accomplishments our firm has been able to achieve. Without the hard work of all our team members, Propellant Media would not be what it is today."
Methodology
Companies on the 2022 Inc. 5000 are ranked according to percentage revenue growth from 2018 to 2021. To qualify, companies must have been founded and generating revenue by March 31, 2018. They must be U.S.-based, privately held, for-profit, and independent — not subsidiaries or divisions of other companies — as of December 31, 2021. (Since then, some on the list may have gone public or been acquired.) The minimum revenue required for 2018 is $100,000; the minimum for 2021 is $2 million. As always, Inc. reserves the right to decline applicants for subjective reasons. Growth rates used to determine company rankings were calculated to four decimal places. The top 500 companies on the Inc. 5000 are featured in Inc. magazine's September issue. The entire Inc. 5000 can be found at http://www.inc.com/inc5000.
About Propellant Media
Propellant Media, LLC is a digital marketing and media solutions provider. We help our clients maximize leads, elevate customer and prospect engagement, and increase sales in a highly competitive mobile-first world. Headquartered in Atlanta, Georgia, We've built a foundation of helping small to midsize companies grow through our digital solutions.  Our motto is "To Propel Marketers With Results Driven Technology Solutions." Learn more about Propellant Media at www.propellant.media and on Instagram at @propellantmedia.
Media Contact:
Company Name: Propellant Media
Contact Person: Che Carter
Phone: +1 (404) 649-5848
Email: che@propellant.media
Address: 976 Brady Avenue, STE 100, Atlanta, GA 30318