Digital Solutions That Attract Defendants Or Plaintiffs To Your Practice
We pride ourselves on developing campaigns that truly translate into phone calls, leads, and actual legal clients and sign ups, not just clicks to your website.   Those do matter, but our law firm marketing solution set ensures you get actual leads, and the best part….we can track it all back to your desired ROI.
Paying For Phone Calls To Your Practice (Not Just Clicks)
Our standard adwords campaigns for legal practices still perform well for clients.  And we highly recommend any and all law firms institute a proper Adwords and Bing campaigns for the lawyer marketing campaigns.  But we also can develop call-only campaigns (and text only campaigns) so you only pay for phone calls from actual searchers expressing a legal need.
Our click-to-call only campaigns have converted 40% better than traditional Adwords campaigns.
Keep Talking To Your Existing Base Of Clients
Target prospective clients who have recently visited your site but have left and gone without calling you and submitting a form.  This includes Billboard Advertising, Print, SEO, Referrals, or even TV.
All Of Your Marketing Dollars Work Smarter.  Why does this matter?
97% Of Site Visitor Leave Without Performing An Action
Ensures Your Other Lawyer Marketing Is More Effective (Print, Billboard)
Target Your Prospects 200% More Times Than Google
Target People Based On Their Physical Locations
Our Beacon Free geo fencing technology allows law firms to use this legal marketing target people based on their physical activities.  Whether it's a particular event or a physical building you want geo fenced (i.e. hospital, car dealership, etc..), this can be a powerful form of lawyer marketing to serve ads to individuals based on their physical location.
We Help Many Types Of Specialty Practices Across The Board
Solo Law Firms
Small Law Firms
Large Law Firms
Litigation vs. Transactional Law Firms
Criminal Law Firms
Personal Injury Law Firms
Adoption Law
Immigration Law
Asbestos & Mesothelioma
Assault & Battery
Child Support Law
Business Law
Bankruptcy Law
Civil Right Law
Antitrust Law
Banking & Finance Law
Contracts Law
DUI/DWI Law
Corporate Law
Disability Law
Divorce Law
Estate Planning Law
Family Law
Franchising Law
Healthcare Law
Landlord/Tenant Law
Legal Malpractice
Patent Law
Wills & Trusts
Wrongful Death Law
Busy?  Watch Our Recorded Geofencing Webinar.  Here is What You'll Learn
What Is Geofencing

Dispel Many Geofencing Myths

Realtime Geofencing Case Study

Strategy & Use Cases With Geofencing

How To Measure Foot Traffic W/ Geofencing

How To Profit From Geofencing Advertising

How To Win More Business With Geofencing

How To Get Started With Geofencing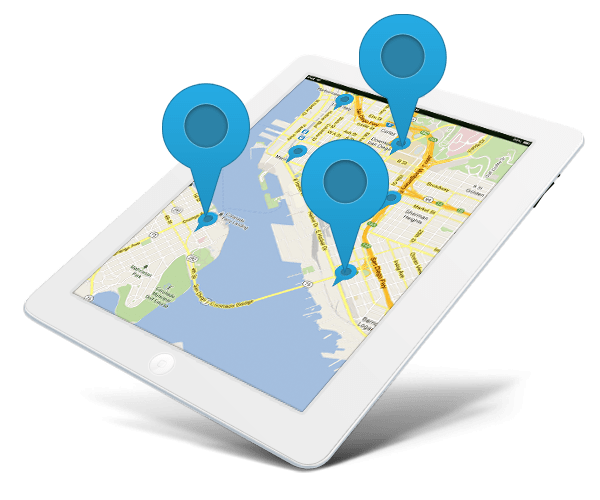 Key Geo Fencing Benefits
Only Need Location Services of Mobile Device Turned On.  NO OTHER REQUIREMENTS NEEDED

90% of individuals typically have location services turned on

Does not require Physical BEACONS

Location File Import and Export Capability

Granular Localization via Custom Shapes & Sizes

Target location visitors or event attendees for 1 day – 30 days

Serve ads across the 600,000 App's we have access to

Retarget customers who visit or commute through any geo-fenced location
Custom Tailored Legal Marketing Solutions
"Only 22% of businesses say they're using hyperlocal targeting to its full potential."  Why Aren't You?
Law Firm Marketing Case Studies
Use Cases of Attorney Geo Fencing Marketing
Customer Loyalty Program – By Geo Fencing your current law practice, you can serve Ads to those individuals who already came to your location and want to continue reminding them about your practice.
Competitor Locations – Consider your competitors and geo fence their locations for attorney marketing.
Event Targeting – Maybe someone just got into an accident or went to a car dealership to get their vehicle repaired.  We can geo fence those locations and serve ads about your practice.
Close Vicinity Of Your Location– How about walker-bys and those who are walking close by your legal practice but really thinking about your store.  We can geo fence the block, center, or mall that you're located in and even serve ads to those people for up to 30 days after they have left.
Law Firm Marketing Digital Execution Process
This forms the basis of your digital needs so our team can understand your ideal client, your business goals, any existing advertising and marketing you're doing, and how we can develop a digital plan of action.
What will you say when you show up? That question matters more than anything. Here we take your messaging and build Ads around it.
From demographic targeting, geographic, and behavioral targeting to campaign objectives, we will build a granular campaign to reach your target audience.
Now we can pull all our advertising into a clean reporting system that you can easily review and dissect.
After running the campaign for 1 – 2 weeks, we start our optimization process with split testing ads, changing targeting parameters, and checking CPA goals.
If you are interested in investing in advertising solutions many of your competitors are not taking advantage of, contact us today.
"47% of consumers surveyed stated that they would be likely to shop from a retailer that offered promotions when they are nearby. "
"Studies suggest that when a user isn't surfing the web on his or her phone, he or she is likely to spend 86% of smartphone time using apps."
Geo fencing can be the key differentiator in your business targeting the audience that matters the most to your company.
Why would you not want to be in front of those active buyers?  We can get your company ranked.
Fill Out the contact form or call us at 1 (877) 776-7358.