Most businesses benefit from implementing proven lead generation strategies. Marketing agencies exist to develop methods that help their clients get more customers. The way to achieve sustainable results varies, but most providers use some form of ad or content marketing to drive visitors to precise landing pages.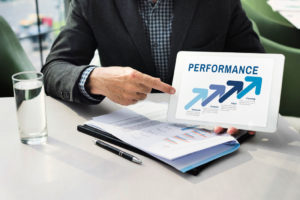 Launch Leads
Launch Leads, of Salt Lake City, Utah, provides a comprehensive approach to lead generation services for B2B clients.
The company uses a full-stack, multi-channel approach to scale sales quickly. Launch Leads offers lead nurturing, lead qualification, appointment setting, rapid inbound lead response, and dead lead revival.
The agency works with Marketing Services, SaaS Platforms, and Big Data Consulting firms.
More information: Launch Leads
Rich Enterprise, Inc.
Rich Enterprise, Inc. in Lebo, Kansas, has been providing lead generation services since 1999.
Their team's mission is to increase revenues and sales leads. The dedicated staff uses a diverse range of strategies that include telemarketing, business development, cold calling, and inside sales.
The company handles clients from the USA and Canada and works with commercial, industrial, and professional accounts.
More information: Rich Enterprises, Inc.
Span Global Services
Singapore-based Span Global Services operates offices in several countries and provides lead generation services for businesses.
The company uses a data-driven marketing solution to find customers that convert. Their team handles everything from research through appointment setting. 
The agency works for a diverse range of clients across many business verticals. They assist companies with every phase of lead generation and marketing.
More information: Span Global Services
SmartSites
SmartSites provides lead generation services for B2B clients. The agency is a Google Premier Partner as well as a Facebook Marketing Partner that works with businesses from most verticals.
The agency provides a full suite of marketing services, including content marketing, website development, and inbound marketing.
The company is the recipient of numerous awards and positive reviews from satisfied clients.
More information: SmartSites
Revenue River
Revenue River, of Golden, Colorado, is a sales innovation and digital marketing agency.
Their experienced team uses cutting edge strategies to help businesses design efficient winning systems that achieve vital operational objectives.
The agency handles the full range of lead generation services, including website development, content creation, and inbound marketing for a diverse collection of business customers.
More information: Revenue River
Ulistic
Ulistic is a lead generation agency with over ten years of experience helping IT companies get more business.
The agency provides an MSP program with costs ranging from $97 per month an up. They tailor the solution to optimize the results for the technology partner. 
Ulistic is strict about the clients they work with and are looking for active companies with dedicated marketing budgets.
More information: Ulistic
DemandZen
DemandZen is a North Carolina-based lead generation service that provides account-based demand generation. The agency strives to provide an end to end solution for taking targeted accounts and converting them into paying customers.
The company's been operating since 2014 and specializes in Big Data, SaaS, Cloud, Data Storage, IoT, and AI. 
More information: DemandZen
Six and Flow
Six and Flow is a UK-based growth marketing agency.
Their staff helps an extensive list of B2B clients generate leads and grow their businesses.
Six and Flow provides a comprehensive suite of services that includes account-based marketing and conversational marketing. The agency also focuses on revenue growth with inbound marketing.
More information: Six and Flow
Strategic Sales and Marketing, Inc.
SSM is a lead generation company that specializes in appointment setting, lead generation, and sales lead management for significant accounts.
The company works with businesses to create more sales leads, improve the qualification process, and boost sales and conversions.
More information: Strategic Sales and Marketing, Inc.
Beacon's Point
Beacon's Point is a digital marketing company that creates content marketing campaigns for lead generation.
The San Diego-based company helps its B2B clients get the most out of content development. Their team uses inbound marketing strategies to improve customer relations and generate more revenues.
The company takes its client's digital strategies and hones them into content marketing campaigns that deliver results.
More information: Beacon's Point
Demand Spring
Demand Spring is a lead generation agency that helps companies transform their marketing programs.
The agency provides integrated content, strategy, and technology services that turn marketing into revenue generation. 
Their dedicated team handles all aspects of lead generation services, including customer journey blueprints and marketing automation integration. 
More information: Demand Spring
SyncShow
SyncShow has been providing Sales Qualified Leads to B2B clients since 2002.
The company uses a full range of lead generation strategies that include SEO, content marketing, SMM, video marketing, PCC, SEM, and email marketing to achieve results.
SyncShow works with clients through every step of the process to ensure a steady stream of qualified leads.
More information: SyncShow
DJM Global
DJM Global, in Austin, Texas, has been providing digital marketing and lead generation services since 1997. 
DJM works with B2B organizations that are looking to "go-to-market" and drive significant revenue growth.
Their teams act as an extension of their client's sales and marketing teams — their mission to increase not only the number of leads but the velocity and quality as well. 
More information: DJM Global
Curatti
Curatti provides lead generation services for B2B companies who are looking to network with decision-makers. 
Their team creates campaign strategies to grow your network, improve visibility, and deliver qualified leads into the sales pipeline regularly.
The agency provides LinkedIn Outreach services for generating leads and delivering qualified prospects.
More information: Curatti
Webociti
Webociti offers comprehensive B2B lead generation services. Their strategies run the gamut from web design and development through content and social media marketing.
All of their programs work to assist businesses with more effective lead generation.
Webociti focuses on Grocery Stores, Ecommerce, Insurance, Home Services, Automotive, and Real Estate verticals. 
More information: Webociti
Lead Generation Propels Business
Each of these leading firms takes a strategic approach to generate leads for clients. Many of them center their activities around the business website or provide ancillary services to drive more traffic to existing forms. It's worth taking a look into the lead generation strategies these agencies use to create revenue opportunities.
Industry-Specific Approaches Vary for Lead Generation
Many lead generation services work closely with one or more verticals. The sector they operate in will determine what approach they use to get results. 
For example, a company that generates leads for an expensive SaaS company with a subscription model will differ in their tactics than an agency that books appointments for an accountant. Niche-specific marketing approaches are tailored to meet the precise demands of the vertical. 
Businesses who are shopping for a lead generation service must consider whether a niche-specific approach is best for them. 
An approach for a niche may include appointment setting and cold calling. If the business doesn't have a website that gets a lot of traffic, going a direct route and contacting potential customers is always an option. Agencies that work for this type of niche will handle all of the details of generating sales qualified leads. Look for agencies that provide SQL services and that have direct experience in a chosen field.
Email Marketing Remains a Preferred Strategy
Email marketing will always be at the center of most inbound marketing and lead generation efforts. Along with phone calls, few channels will close as many sales. 
Effective email marketing usually follows a pattern. The agency collects leads from a traffic source such as a website landing page. After that, they add the people to a list and continue to follow up in an automated sequence of emails. Depending on the actions the subscribers take, they'll automate a series of responses with the goal being to take people straight to the conversion.
Email marketing does a fantastic job because it encapsulates all other marketing efforts. The sales funnel logical, and people move through it formally until they're ready for sales conversions. The structure gives order to the process, and the data reveals the effectiveness of each campaign. 
Companies that don't have email marketing will see massive increases when they add the service. Email is an ideal way to generate and qualify lead at every stage in the pipeline. 
Investing in PPC Can Speed Returns
Paying for ads is a proven way to increase the results of campaigns, good or bad. If a company wants to test its ideas quickly for any of their strategies, they can throw money at Facebook or Google and find out how the internet feels about their offer.
If the stakes are high enough, the strategy has massive potential. All forms of advertising help companies simply because they create awareness and increase reach. Only a small percentage of people will know your company without you taking action. Advertising is the optimal way to get brand recognition and to provoke prospects to take action. 
PPC, retargeting, and mobile advertising all remain popular ways to get fresh eyeballs to see an offer. They're actionable methods that are measurable and scalable, which is a benefit that other marketing methods don't share by default.
For local businesses, Geofencing mobile ads are becoming the number one way to find the exact customer at the precise moment they need a product or service. Most B2B companies are tired of wasting cash on ads because people aren't responsive or can't take advantage of the offer. Geofencing is the way to ensure that only eligible people will receive an advertisement.
The Evolution of SEO Changes Everything
SEO and content marketing remain top ways to generate leads, but agencies are dealing with reduced reach. Google gives less attention to organic searches than ever before, promoting paid ads well ahead in the listings. The number one top position paid Google Ads will receive the bulk of search traffic, regardless of the quality of the page.
That simple fact means that agencies are changing some of their focus on SEO to include Content Marketing with more precise targeting of a geographic area. Content is especially useful when used in conjunction with Google My Business and local search optimization.
Agencies are finding that they can get more leads than trying a more blanketed approach to win keywords. High-quality content continues to be useful but increasingly challenging to create. Users on the Internet have seen just about everything now, so coming up with valuable "Skyscraper" content is not a simple task.
Content no longer refers to written text alone but encompasses a wide range of media. Companies that are willing to invest heavily in content creation receive a lot of organic traffic for their efforts, and their lead generation campaigns run hot. One drawback for some is that this strategy takes longer than most others because achieving organic rankings is a length affair.
Marketing Automation and Sales Integration Wins the Day
Ultimately, a winning lead generation strategy must include marketing automation and tight integration with the sales pipeline. Companies with decent volumes of website traffic benefit from a CRM and automating the most crucial aspects of their marketing programs.
Integration between these two primary systems is vital for long-term success. A customer who visits your website and initiates a chat is an ideal candidate for a followup phone call or email. Unless the automation is in place to facilitate this transaction, it's possible to miss out on the opportunity.
Marketing automation allows for lead scoring, which is useful for passing information to the CRM. A company may, for example, decide that a prospect with a lead score of 100 or more merits an immediate phone call. With their lead scoring system in place, they find it easier to identify the prospects who are closest to conversion. 
Marketing automation and CRM integration turn websites into powerful lead generation tools. They help create the developmental foundation for an inbound program that will result in sales. Without any of these pieces, the system could fail to produce more revenue. If you'd like to learn more about how Geofencing mobile advertising and lead generation can help your business grow, please contact the profesionals at Propellant Media today.