Launching a great website?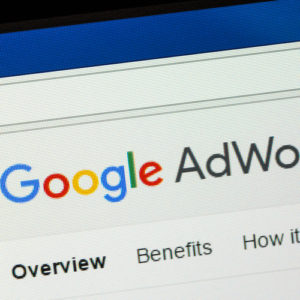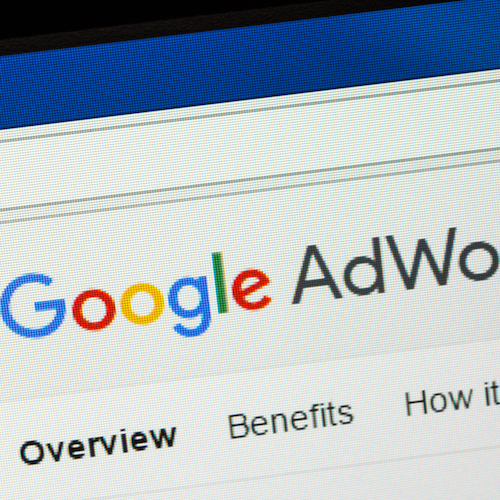 That's awesome but remember that profits don't simply come from a pretty site. Visibility and traffic are important too.
In the world of digital marketing, you need to learn how to make yourself visible.
If you think nobody clicks a Google Adword search anymore, think again. 64.6% of people click on Google Ads when they want to buy something online. A Google Ad campaign can do wonders for your business for sure.
Are you new to Adwords marketing? Not sure how to do Google Adwords? These are the right Google Adwords basics for you.
In this guide, we'll teach you how to use Adwords and do it with effect. This is an excellent primer for your Google Adwords for dummies.
Ready to learn? Let's start:
1. Set a Goal
To start your Adwords journey, establish your goals for the entire campaign. This will create the basis for your campaign's success. It's smart to write everything you want to achieve first.
Once you make a list of the goals that you want, pick one. Choose the most crucial to your business. One goal per campaign helps you focus your Google Adword search into a single purpose.
If you want two results, the only way to do it is to get two campaigns.
Do you want to get more leads? Start a campaign.
Do you want to drive sales into your business? Make another campaign.
When creating a search, video, display or a shopping campaign, each one will show a specific goal. This will help provide the best experience. This also makes a Google Adword search successful.
2. Understand the Anatomy of an Ad
The next move on this Google Adwords for dummies is to go to ads.google.com and register. Go through the questions they will ask and start making your paid advertising.
The anatomy of a Google search ad is easy and simple. Even then, you want to focus on the value of every component of the ad. They will play a crucial role in how to get people to visit your pages and meet your goals.
The Headline
The first element of your Google ad campaign would be the headline. The headline is the big blue typeface which you can click to get to the web page. Since this is the first thing that people see in the search ad, you would want to take extra care.
The first thing you want is to add the primary keywords you are targeting. Put the words that people would try to search on Google. Go for keywords that convey commercial intent.
Text ads will have 3 headlines in them, all with 30 characters each that can help you promote your business. You'll find three vertical separators or pipes ("|") separating each one. This may show different depending on the devices your customers are using.
A good best practice that you should ingrain to your process is the priority of headlines. When learning how to do Google Adwords, the top priority is the first headline. This shows full in any device and should contain your best performing keywords.
After the first headlines, you want to make sure that you give new messages on both headline 2 and 3. You also would want to make sure that your most vital message is in the headline.
The Display URL
The second element of your Google search ad is the display URL. This part is the green area where it shows your website's address. This comes from the domain of your final URL, which you add into your Paths field during set up.
It seems straightforward, but here's a tip for your Google Adwords for dummies: add in a relevant keyword in your display path. Including your best performing keyword will help reassure the customer.
This also harkens back to your full Ad Score, which means you get a better score and a lower CPC.
The Description
The description field is like the meta description of your search results. In your Google Ad campaign, this is where you detail your product or service. You would want to work your call to action into this area.
The call to action is a way to convince your searcher to do what you want them to do. This should be easy, enticing and irresistible for them. You can include phrases like "contact us now" or "talk to us today."
People tend to focus less on the description, but don't use this as a reason. You want to use your description for branding purposes. Use it to show to your search users that you're the right one to choose.
Setting Ad Extensions
One of the things you'll see is ad extensions, which you can use to show different elements of your business. Ad extensions will contain everything. This includes your phone number, location, landing pages and more.
Setting these ad extensions are not basic tasks, so this should be your focus on another time.
To show their uses, there's a variety of extensions you can use for your Google ads campaign.
Sitelink extensions direct people to certain pages. These are relevant to the needs of the search. This may be anything from store hours, products and other relevant pages.
Callouts are a way to give more information about your business. This can be in the form of:
A specific address
Better product descriptions
Products or services
If you want your ad with callouts to show up, you need at least 4 of them.
Structured snippets are more complicated. These will show specific aspects of your business through a header and a list.
3. Perform Keyword Research
Keyword research is crucial to Google Adword search. You would want to prepare a list of keywords that can help drive customers to your goals.
If you want your Adwords marketing to succeed, there are a few things you want to do. First, you want to find quality keywords and keyword opportunities. You want to find words that have low competition and good search volume.
Where you can, you want to start using free keyword tools available online. You can also get specialized services from Adwords marketing teams.
Regardless, you want to discuss with your marketing team or your colleagues. Pick what words, topics, and phrases work. Put yourself in the shoes of your customer. Think of how you'll try to look for your own product.
Put those keywords to work with your landing pages. Put them in keyword-rich copy, blogs, and your URLs.
These will help your organic search. These will also help your Google Ad campaign focus on the right topics for your products.
4. Control Geolocation
The next move is to know which geolocation you want to target. A laser-targeted geofencing will help you find the right people. These are great for businesses who want to start within a specific area.
If you're a nationwide seller or you have an online product store, this should limit to your specific country.
5. Determine Your Bid Strategy
One of the hardest parts of how to do Google Adwords is determining your bid strategy. Depending on what type of networks you're targeting, here's the thing. You would want to focus on different aspects of your goal.
If you don't know where to start with your bid strategy, we have a clever tip. Leverage the Keyword Planner and check on the suggested bids. Since competition varies depending on location, these will differ according to your choices.
There are different pricing for different states and locales. In this Google Adwords for dummies, you would want to input your keywords and see the metrics. These will help you determine if you can get the first page.
For your first keywords, do not shoot for the first page quick. Test out your keywords first, then adjust your ads and other elements like negative keywords.
Go for manual bids and then bid for between 20-30% more than the suggested bid. There are also tools like SemRush. These can help you determine what competitors are paying for.
The general idea when determining your bid is to consider your Cost Per Action (CPA). This is the amount of money you need to pay to get a conversion.
If a keyword's CPA is going down, you want to bid more into it to get more clicks. If the CPA is going up, you want to tone it down to prevent excessive expenses.
6. Set Your Ad Groups
Now, you would want to create ad groups within your campaign. A Google Ad campaign can have different ad groups, containing different ads altogether. An ad group determines which ads will show to which customers.
If you want to succeed in your ad groups, the Google Adword search needs to be relevant. You want keywords that relate between each other and different from the ones you're targeting on other groups.
Specificity is the key. Every ad group you have should contain at least 3 valid, high-quality ads. This allows for better performance optimization for your Adwords marketing.
7. Takeaways for Your Ads
When it comes on how to do Google Adwords, there are a few key takeaways with the ad itself. If you want success in your ads, you want to make sure to understand what people are looking for.
There are a few things you need to remind yourself to create robust ads.
Make Your Message Clear
Focus on making sure your message is clear. In any Google Adwords for dummies, here's how it works.
Your customers need to know they're getting what they searched for in your landing pages. You want to make sure that the message in the Google Adword search is consistent with the one on the landing page.
Make It Relevant
The ad message should also be relevant to the search they did. If people are looking for a "near me" search, you want to make sure that you provide location details.
Add the most relevant detail people need on the headline where possible.
Follow Text Ad Requirements
Google keeps its ads to a high editorial standard. This means superior punctuation, grammar, no extra spaces, and no weird capitalization.
Google keeps a few text ad requirements that it will impose on an ad.
Leverage Mobile Ads
One of the most potent platforms for ads is mobile. You would want to try and snag your mobile audience and get more leads.
To do so, you would want to make your website mobile-ready. Send them to landing pages that are responsive and will adjust to their mobiles.
Where you can, your Google ad campaign should provide offers that appeal to mobile users.
Make Your Message Coherent
The idea of a successful ad is to make sure that all your elements are coherent. This is crucial to getting the right people to convert to your message.
Your headlines, descriptions and even URL should work together. They need to contain the right keywords and call to action. Your landing page should also have the keyword-rich content that speaks to the customer.
The entire process is you trying to send a message. Making sure you have a coherent message prevents any type of confusion on the side of the customer.
8. Set Up Metrics
Once you've set up, you need to start following the ads to see how they perform. Set up conversion tracking to see which interactions become conversions. Set a key performance indicator to make sure you're achieving your goal.
Check on your campaign's performance every week at least. See crucial notifications and, if possible, set up A/B testing to see which ads perform better.
Mastering Google Adwords Basics Is Crucial
When it comes to Adwords marketing, learning the step by step process is crucial. The basics are everything that you need to start on your successful Google ad campaign.
Google Adwords basics can help you start leveraging the power of paid search. You'll amaze yourself with what it can achieve.
If you're looking for people who can do pay per click advertising for you and other digital marketing, then you need us at Propellant Media.
From getting more leads to driving sales, our marketing techniques will tailor according to your needs.
Talk to us today and give your business the extra boom it deserves. Corner your market and fence it, here at Propellant Media.