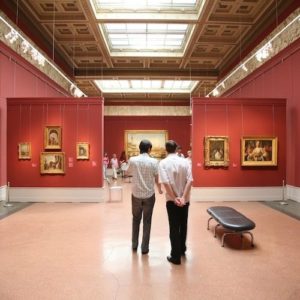 An art museum in California was trying to find ways to advertise their summer camp without blowing a hole into their budget.  They also wanted to fund new ways to promote events at the Art Museum as well as continue speaking to those who visited the art museum for various events.  That's when they decided to engage our team.
SOLUTION
Our team helped the art museum apply for the Google Grant which is a $10,000/month advertising credit that only non profits and 501c3's have access to.  Our team also utilized our advanced site retargeting and geo fencing capabilities to better promote their events and retarget to those who visited this art museum.
RESULTS
First, our team was successful in securing the grant for the Art Museum which they've been able to utilize 80% of it month-over-month.  In addition, our geo fencing and site retargeting campaigns helped the art museum secure more fundraising dollars and a heightened awareness of the art museum.