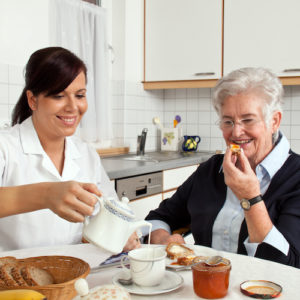 Challenge
A regional senior care living facility with a good reputation was struggling to find new ways to gain the proper brand exposure through advertising efforts.  They were already doing Google Ads, SEO, and even TV Advertising in the local communities.  They knew there needed to be a more direct approach to reaching loved ones or senior ready to physically transition into a senior care community.  After learning about geofencing marketing, they requested our team at Propellant Media put together a comprehensive digital gameplan that would help them drive walk in foot traffic, inquiries and tours of their facilities.
Solution
From the 4 plus senior care living locations we initially focused on driving foot traffic to, we created a geofencing campaign targeting ER's, hospitals, and other core locations that became a natural transition point for seniors needing assisted living care.  We targeted over 15 – 20 locations per each individual senior care facility.   We also tacked on a few of our our programmatic display targeting methods including search retargeting and site retargeting in order to reach those who have exhibited a behavioral intent to needing assisted living services.
Our team was also able to implement our conversion zone tracking, enabling us to measure those who have either clicked or seen the display ads from those who walked inside of our geofencing targets, and measure those who came back to the assisted living facilities.
Results
Over the first few months of the campaign, the results have been both powerful and encouraging to our team.  Our team found a minimum of 60 tours/walk-ins attributed to the geofencing marketing campaign we ran in driving brand awareness and walk-in's to their facilities.  And that was over a 30 day period.  As we continue the campaign for this client, we will naturally see a reduction in cost per visit.