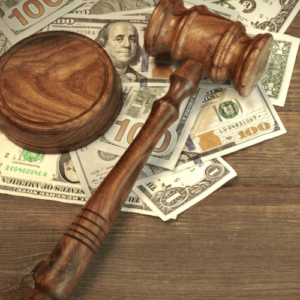 Challenge
This bail bonds agency has been in business for over 15 years.  They've received a lot of business through personal relationships and some
Google Adwords advertising
.  They wanted to find other practical solutions that could get their message right in front of people who were at the local jails or in front of family members/friends wanting to bail their loved ones out of jail.  They came to us to see what we could do for them.
Solution
The bail bondsman instructed our team to
geofence
 local jails nearby, competitor locations, as well as a few local intersections.  Finally, in our effort to measure our results, we utilized our
conversion zone technology
 to track the number of people who saw or clicked on the client's ads and ultimately came back to the bail bonds location for a bond.
Result
After spending $400 on the platform over the course of 1.5 weeks, the bail bondsman received 60,000 impressions and incredibly high CTR of 0.23% and 137 clicks to their website.  What's more powerful, our reporting showed there were 68 new and repeat visits they received from people who saw their ads while on their mobile devices at bail bonds competitors, jails, or courthouses.  In addition, we were able to show the bail bondsman that while their natural foot traffic to their office was 1.11% of people who DID NOT see their ads typically came back to their law offices, while 3.17% of people who DID see their ads would come to their office, a 186% lift in foot traffic.  The bail bondsman is interested spending more with geofencing and our team.