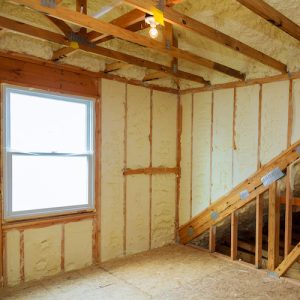 Challenge
A spray foam insulation company was use to some relative marketing success given the prowess of the spray foam insulation company as well as the systems they implemented to bring their services to consumers and real estate developers.  They did have some operational challenges in keeping up with hiring to service clients, but knew they had to continue their marketing efforts.
They wanted to run Google Ads, but wanted to find a sensible means to track and measure the leads coming into their organization.  Propellant Media was tasked with implementing a plan for their internal team to take over.
Solution
After extensive consultation with the spray foam insulation company to understand their core audience and context what's been working in the past, the Propellant Media Team developed a comprehensive strategy of:
Google Ads (Standard Campaign) – Our team drilled down on the core terms relative to their brand.
Google Ads (Call Only Campaign) – In addition to a standard google ads campaign, given phone calls was a core KPI for the brand, we develop a call-only campaign, driving solely phone calls to the spray foam insulation company.
Site Retargeting Campaign – We utilized our programmatic platform to retarget individuals who visited the client's website.
Call Tracking – The most important aspect of the campaign was to measure those who in fact called in.  We utilized one of our platforms callrail in order to measure success and provide learnings to the client.
optimize the campaigns.  This gave us a full view of the omni-channel marketing strategy and driving more immediate patient leads to the practice.
Over 60 Phone Calls Attributed From Google Ads Alone
After taking over the Google Ads campaign, we were able to stay within budget and generate over 60 phone calls in a short period of time while maintaining a cost per lead of $60.  Our team continued to optimize the campaign for the client before handing it back over to their team for full management and execution of the campaigns.