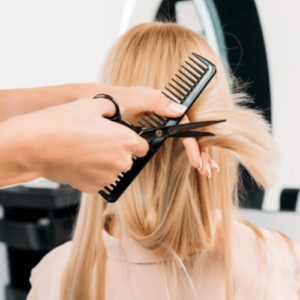 Challenge
A hair salon chain wanted to increase the amount of foot traffic that their stores received; however, they were unable to find a vendor who could track the amount of people who came to their stores upon viewing their ads. They enlisted the help of our team to utilize our unique targeting capabilities to reach both the desired audience and measure their advertising conversions.
Solution
Our team developed a comprehensive strategy to target and convert the specified audience by using geo-fencing, search retargeting, category contextual, and domain targeting. Most of the advertising budget went to the geo-fencing; however, we combined the search retargeting, category contextual, and domain targeting to extend our geo-fence campaign's success. The geo-fence locations were selected by the client and included malls, grocery stores, competitor salons, etc. Within our category contextual campaign, we identified categories relevant to the target audience (e.g. fashion, hair, entertainment news, etc.) to reach them while reading about the topics on the internet. We also targeted specific websites and apps that our specific target audience visited (e.g. WESH 2 News-Orlando, USA Today, ESPN, etc.).
Result
Within a span of one month, our team was able to drive 85 people to their store. The CPA was $2.36, which means that to get those 85 store visits, our client spent on average $200.60 in total. Moreover, we achieved a CTR of 0.1384%, which far exceeded our client's goal of reaching the industry average CTR of .08-.1%.