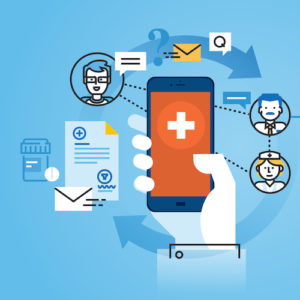 CHALLENGE
Some industries have customers and individuals who are always in the market looking for particular products and services.  Google Adwords and SEO helps these companies stay in front of those hungry buyers.  But in this case, there is a limited number of people in the fertility space that are actively searching for marketing companies.  Thus, there is a small finite number of people in that space.  As a result, there remains a strong need to create brand awareness by directly marketing to the owners and directors of fertility clinics.  There was a fertility conference that this marketing firm wanted to get some additional exposure at.  That's when they reached out to Propellant for guidance on geofencing marketing.
SOLUTION
Propellant Media implemented a geofencing and event targeting strategy that included geofencing the location the conference was being held and ensuring the client kept their message targeting the conference attendees for an additional 30 days.  We also implemented a site retargeting campaign for all those attendees who clicked on our client's website.
RESULTS
Utilizing a $1,000 marketing budget for this effort, we delivered over 170 clicks to the clients website, a view rate of 60% (we utilize video targeting as well as static ads), and the client indicated they received several inquiries that they're currently working to turn into active clients.