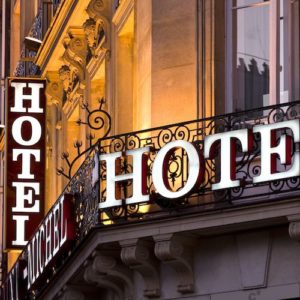 CHALLENGE
A hotel in a popular destination area was looking to build brand awareness among their target audience and increase hotel visitors. They enlisted the help of our team to utilize new geo-fencing technology and other tactics to track offline conversions and improve their overall advertising performance. The advertiser's goal was to achieve a low CPA and a high number of conversions.
SOLUTION
The hotel identified several competitor hotel properties to reach frequent travelers. Our team then developed a comprehensive strategy of geo-fencing with conversion zones to target those locations and then measure offline conversions to the advertiser's hotel. The campaign also featured search retargeting at the keyword level and category contextual targeting. After the campaign launch, our team and our multivariate algorithms worked to maximize the campaign by optimizing keywords, blacklisting certain domains, adjusting pacing, and impression capping to decrease CPA and extend reach to the target audience.
RESULTS
Our team was able to deliver 30 geo-fence conversions (individuals who were served an ad and then visited the hotel), with a low CPA of $32.86 and also a CTR of .14%. With our team's Conversion Zone tool, the advertiser was also able to track their Total Visit Rate (TVR) and Cost Per Visit (CPV).