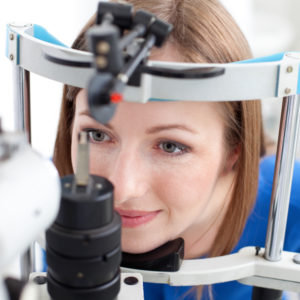 Challenge
An optometry clinic (eye doctor) was use to some relative marketing success given the prowess of the eye doctor as well as the systems they implemented to bring their services to patients.  They hired an in-house marketing team who was managing a lot of the marketing efforts, but took note of the heavy competition in their market.
They were already running Google Ads, but wanted to implemented geofencing marketing and programmatic display solutions to reach their target audience of elders in need of potential cataract assistance and millennials who need regular check ups.  The eye doctor's main business was laser eye surgery, so that remained the core of their practice.  But with stiff competition, they still needed an out of the box solutions to round out their lower funnel Google Ads strategy.
Solution
After extensive consultation with the optometrist to understand their core audience and context what's been working in the past, the Propellant Media Team developed a comprehensive strategy of:
With quick learning from campaign launch, our team and multivariate algorithms optimized keywords and blacklisted specific domains to more precisely target consumers.
In addition, the client's internal team was slammed with managing their Google Ads campaign, thus they asked up to manage and optimize the campaigns.  This gave us a full view of the omni-channel marketing strategy and driving more immediate patient leads to the practice.
Over 250 Leads & 500 Phone Calls Each Month

After taking over the Google Ads campaign, we were able to expand the budget, while maintain a healthy cost per lead of $63/patient lead over a 30 day period.  In addition, during that same period, we drove over 500 phone calls to the practice.

In addition to the Google Ads campaign, we continued with our programmatic strategy, achieve a click through rate above average at 0.12%, but more importantly, driving 2,900 clicks and 70 – 90 walk-ins to the optometrist practice.  They continue to deploy a holistic marketing strategy to ensure they're expanding their top of funnel reach, middle of funnel intent, and lower funnel lead flow to the practice.