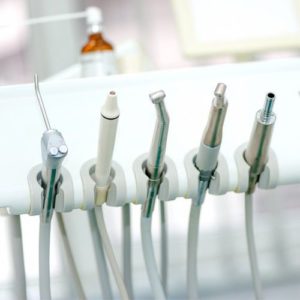 Situation
An orthodontist wanted to acquire 10 new patients each month. We used Paid Search and Geo-Fencing to target the areas surrounding his two office locations.  The orthodontist had a 5-year old practice that they need required a stronger investment in digital marketing and an ability to reach people in the marketing needed clear braces, teeth fixes, and braces.
Their practice had a small Google Adwords Express account, but it was only producing 10 – 15 leads per month, of which 3 – 4 turned into patients booked.  After finding our agency online, our team became engaged with their practice.
Task
The first thing our team did was install call tracking software so we could measure the phone calls coming into the practice, develop a appointment booking system on their website, and install form submissions in more key areas so we could both measure conversions and provide more enticing opportunities for patients to convert on the website.
We then took a deep dive into the orthodontists existing Adwords campaign and executed the following actions:
Grabbed high performing keywords from their existing campaigns via their Search Terms Report
Added low performing and completely irrelevant terms to a negative keywords campaigns to improve efficiency in Ad Spend
Connected our conversion tracking to Adwords so we can tie Adwords Spend to Conversions (phone calls, chat box, form submissions, and appointments booked)
Developed Single Keywords AdGroups thus reducing our over cost per click across our targeted terms, improving overall click through rates, and improving the Quality Scores across the keywords we were targeting.
Most importantly, we implemented a regular schedule to optimizing and improving the overall campaign.
Results
The results overwhelmed the orthodontist and their practice to the point in which they opened up a second office.  Just as improved, our agency increased the client's patient acquisition by 450%, reduced their cost per click by 24%, and improved their click through rate by 87%.
We have continued to be retained by the orthodontist and they continue to expand their operations to other regional submarkets.