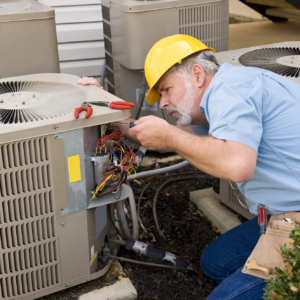 The Challenge
A white label partner who handles other marketing efforts for their HVAC Repair client did not have geofencing and programmatic display as part of their arsenal of digital marketing solutions as part at their digital agency.  HVAC Repair is a competitive space and Google Ads doesn't cut it despite the success it brings brands at the lower end of the marketing funnel.  They wanted a middle to top of funnel solutions to raise their name profile and impact their Google Ads strategy with increased branded searches.
Given our experience working with HVAC Repair companies and our white label partner program, they came to us in an effort to bring this unique form of digital marketing to their client.
Solution
HVAC Repair companies mostly care about getting leads NOW.  People who typically reach out to HVAC companies call when they have a problem.  But the confidence in the outreach does stem from brand awareness and the sense that this hvac company is everywhere and services a lot of people.  That is what drove the hvac company wanted to leverage geofencing marketing.  After extensive consultation with the agency partner and their hvac repair company to understand their core audience and context what's been working in the past, the Propellant Media Team developed a comprehensive strategy of:
Site Retargeting– Given the challenges in leveraging site retargeting on the Google Display network, and the importance of retargeting people who visited their website, we deployed a site retargeting strategy encompassing 5 – 10% of the overall marketing budget.  Thus making all of their marketing work smarter.
Keyword Contextual/Search– After consulting with the client on their core keywords (ac repair, hvac repair, heating repair, hvac replacement), we deployed a keyword strategy targeting people who researched many of these terms through the internet.
Geofencing Marketing – We deployed a unique geofencing strategy targeting neighborhoods the HVAC Repair did some resent work in.  We would leverage creative saying "We Just Fixed An HVAC Unit With Your Neighbor.  Get 10% Off To Service Yours."  In addition, we targeted homes over 20 years of age with older units.
With quick learning from campaign launch, our team and multivariate algorithms optimized keywords and blacklisted specific domains to more precisely target consumers.
We Drove over 20 Plus Leads With Increased Engagement

In addition to the Google Ads campaign they were running and the increased lead flow they got after we launched programmatic display display campaign, we continued with our programmatic strategy, achieve a click through rate above average at 0.13%, but more importantly, driving 580 clicks and 24 conversions/leads to the hvac repair comapny.  They continue to deploy a holistic marketing strategy to ensure they're expanding their top of funnel reach, middle of funnel intent, and lower funnel lead flow to the firm.