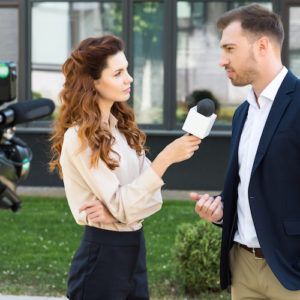 Overview
News stations have traditionally utilized methods of advertising including radio, TV, and even more TV.  As local news stations work to innovate and test new waters to gain local news market share, one local news station in the southeast decided to partner with our agency in an effort to shift focus to cutting edge digital advertising channels.  This local station in a top 25 market decided it was time to change course after remaining at 40 – 42% local news share in its viewing area.
Action
After coordinating with the creative director and the team at the news station, understanding top performing creative, and researching the demographics of the area, Propellant Media implemented a comprehensive digital marketing plan that constituted media buys and proactive granular digital execution during February and May sweeps, heavy weather periods, and other times throughout the year.  Our team leveraged several digital channels including:
Our team tied these channels into an analytics dashboard the news station creative team could view each morning during their team meetings as they went through heavy sweeps periods.
Results
After deciding to cut back from their offline channels including TV and Radio, and shift some of that spend to digital, the investment and reallocation proved to be a success.
The news station experienced six months of consecutive growth, claiming once again the #1 news position for morning, evening and late news.
They are the only station to grow year-to-year a 25-54.  They achieved a 48.2% local news share in the 22-county viewing area, breaking a three-year record. They also asserted its dominance in the area's largest county with a 54% local news share.
They continued their dominance as the digital leader among local news providers.  Visits to the website were up 7% and page views increased 5% quarter-to-date. Their News and Weather App both continue to see an increase in downloads throughout the market.  They also have the largest local news station social footprint in the market.  Only 3 stations in the country are able to claim 50% of their local news viewing share market.