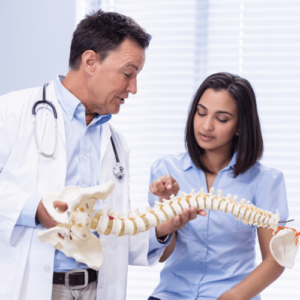 Challenge
An orthopedic hospital with six locations was looking to increase the number of phone calls they received as well as improve their brand awareness. Measuring foot traffic was another important metric they could measure through their other media channels including Billboard TV, and Print and even paid media.
They enlisted the help of our team to utilize unique targeting capabilities to reach both the desired audience and improve their CPA.
Solution
Our team developed a comprehensive strategy to target and convert the specified audience using geo-fence targeting. We decided to targeted places where people get hurt often such as job sites, Lowe's of the world, sports facilities and even some competitive conquesting where we are targeting our competitor locations.
With the quick learning from the campaign launch, our team was able to optimize targeting by blacklisting specific websites. Moreover, we create conversion zones around each orthopedic hospital location to track conversions from our geo-fencing. We then built geo-fences around locations specified by the company.
Results
Through our multiple tactics and optimizations, we were able to deliver an average CPA of $2.27 and deliver 1,670 actions (times in which people saw or clicked on the ads and then visited one of the hospital's physical locations) within a month.
Our CTR for this campaign was .1816%, which far exceeds the industry average CTR of .1%.