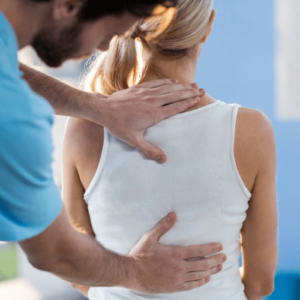 Challenge
This orthopedic sports medicine facility with 6 locations has been use to their traditional methods of advertising including TV, billboards, and referrals from other doctors.  They heard about geofencing and reached out to our team to understand how it works, what we could do for them, and how we measure success.
Solution
The team lead at the sports medicine facility instructed our team to
geofence
 competitor locations, home improvement centers (Lowes), and other sports facilities.  Finally, in our effort to measure our results, we utilized our
conversion zone technology
 to track the number of people who saw or clicked on the client's ads and ultimately came back to one of their orthopedic sports medicine facilities.  We utilized both video ads and static advertising to measure which ads received the better response rates from potential patients.
Result
Over the course of 2 weeks, the sports medicine facility received 140,000 impressions, and incredibly high CTR of 0.20% and 281 clicks to their website.  What's more powerful, our reporting showed there were 72 new and repeat visits the sports medicine center received from people who saw their ads while on their mobile devices at their targeted locations such as competitors, Lowes, Home Depots, and sports related facilities.  In addition, we were able to show the orthopedic sports medicine facility that while their natural foot traffic to their center was 0.71% of people who DID NOT see their ads typically came back to their facilities, compared to 1.95% of people who DID see their ads would come to their office, a 163% lift in foot traffic.  The medical center is interested spending more with geofencing and continuing the campaign for an additional 8 months.