Remarketing tactics offer a robust way for businesses to re-engage customers when they're most likely to buy online. It's a proven marketing tactic that helps to meet business objectives rapidly.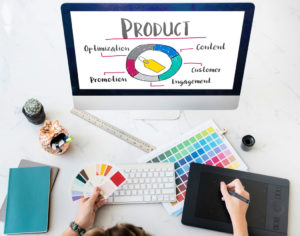 As with most other marketing strategies, taking time to optimize your remarketing campaign yields even more significant benefits. 
Remarketing requires precision to implement effectively. First, it's vital to tag the website correctly. After that, building remarketing lists helps to re-connect with prospective customers the right way. Only when these two elements get ideally configured can the true potential of remarketing be achievable.
Fortunately, Google provides many helpful resources to assist website owners with tagging and other technical details. The company offers three primary forms of remarketing.
Remarketing Lists for Search (RLSA)

Dynamic Display Remarketing

Display Remarketing
It pays to understand how each remarketing strategy helps to benefit you, depending on your objectives. 
Remarketing Lists for Search Help Convert Visitors
Using RLSA makes sense because it leverages your current brand recognition to close sales. These lists come from the visitors who have previously spent time perusing your website.
The logic behind targeting these visitors is that they may have gotten distracted or need a reminder to revisit the site and complete a conversion goal. Regardless, targeting ads that help direct them back to the page to convert will improve the number of sales.  
One of the most potent techniques using RLSA is to target repeat buyers or visitors with extra incentives. Showing ads (with special offers) to your best prospects will generally result in more sales. As you can imagine, this presents the opportunity for a low-risk and potentially high-reward ad campaign that's relatively straightforward to configure.
Tailor Ads With Dynamic Remarketing 
For e-commerce websites with many products, dynamic remarketing is a reliable choice. Marketers can pull the critical data dynamically from a product feed, saving them the time it takes to craft each ad.
These ads are fantastic for stores with thousands of products because they save time on configuration while remaining practical. Most people who look at a specific product page often want to return to the same page. Landing them at a different section of the site could be jarring. Dynamic Remarketing improves conversion rates with a minimal amount of effort.
Shop owners will need to check Google's documentation to set things up, but most e-commerce platforms will have an extension or plugin to handle the heavy lifting.
Display Remarketing May Still Prove Crucial
Display remarketing is similar to dynamic remarketing, except it works with static resources. 
That means it will take more manual effort to configure these ads, but they will work to meet their primary objective. Remarketing to people who visit and then leave without purchasing gives marketers a second swing at earning their business. 
These types of ads are flexible because the site owner can configure them precisely as needed. For some, it will be about offering an incentive or changing the landing page to an opt-in offer.
A good strategy is to configure remarketing for groups of users, such as the following.
All Visits

Category Visits

Product Visits

Abandoned Shopping Carts

Successful Conversions
You may even add more, depending on your current business goals. With groups like this, it becomes more common to associate ads and landing pages with each offer. For example, an abandoned cart campaign encourages users to finish checking out.
A closely related subject is dynamic prospecting. This approach follows the same path as dynamic remarketing, but it aims to attract first-time visitors. Many marketers will use both to advertise large product catalogs or many website pages at once more effectively.
Understand Your Targeting Options
It's always a savvy idea to use Google's advanced targeting audiences to choose the best potential audience. 
A powerful option to select is "choose a similar audience." That's an excellent way to find new visitors who are like your best customers. Doing so will increase conversions at a reasonable rate. 
For trending products, using similar audiences is a way to capitalize quickly. Since the new audience exhibits many characteristics in common with buyers, many will likely purchase. This audience type is available on the Display Network and provides four distinct benefits.
Extended reach 

Improved conversion rates

Easy ad management

Efficient targeting
Audience targeting will remain a critical factor for marketing success using AdWords. It's worth exploring the various options Google offers to see which plan is most effective.
Experience Improved Upselling and Cross-Selling 
Remarketing also provides marketers with improved opportunities for cross-selling and upselling. 
When working to connect with this potential audience, marketers create a "converted customer" list from their sales history. They can refine the list further by the products or other criteria until they're confident that the prospect is likely to purchase new addons.
Make Customers Aware of Other Product Categories
Another possible use of remarketing is publishing ads that show current customers products of which they're unaware. That way, they'll "discover" and learn about product categories that they didn't know existed, but might find interesting.
That type of awareness tends to bring a higher conversion rate because they're already customers. They're more likely to buy than a first-time visitor, ensuring more significant sales.
One thing to keep in mind is that it's always less expensive to sell more products to a current customer than it is to acquire a brand new one. That makes this remarketing extremely useful, especially for companies with comprehensive catalogs and an established customer list.
Contact Customers Within Days of a Purchase
It's a standard tactic to create lists for purchases to follow up. Many marketers will produce 30, 60, and 90-day remarketing lists to make additional offers.
If historical sales data shows that people are more likely to buy a new product within a specific period after their initial purchase, a remarketing list like this is robust. It enables marketers to time offers at the precise time they will have the highest impact. That's another smart way to boost conversion rates without adding onerous expenses.
Profitable Remarketing Requires Optimized Ads
To maximize remarketing results requires using optimized ads. There isn't a one-size-fits-all strategy to ensure your Google AdWords campaigns work perfectly. That can't happen because of the amount of tailoring that goes into every ad campaign. Without aligning the offer and the ad to match the remarketing list, the campaign will lose most of its power.
Google provides advice on how to achieve effective ads for remarketing campaigns that include the following characteristics.
The ads must be relevant to the target audience

They should always maintain a similar look and feel like the landing page

Each ad should also contain a compelling call-to-action (CTA)
These tips are universal and very crucial to assure high-performance and conversions.
Using Responsive Ads Is Always a Plus
Google also suggests using responsive ads, which makes sense because these are the kind that adjusts formatting instantly to appear correctly on all devices. Using a responsive ad will reduce the time spent on creating ads for each screen size and type.
Adjust Bids According to the Remarketing List
 A significant advantage of using remarketing lists is that you already know a good deal of information about the users. Since that's the case, you may adjust your bidding strategy accordingly. If you know individual visitors are capable of buying higher ticket items, it's okay to pay more for the bids.
Remarketing lists infer a certain amount of knowledge about the customers. That understanding helps marketers put together targeted and useful ads that solve customer problems. It's helpful to create as many lists as needed to categorize people. That way, each ad has the potential to convert highly, because it hits all cylinders.
The other way of doing things, which is to advertise to a broad potential market, stands the lowest chance to convert. It's only by maintaining and refining internal data that any company can genuinely unlock the internet's potential. Consider how much information the top web companies have on their customers. All of it comes in handy when they make special offers.
Remarketing is logical because the ads run when people are off-site or using another app. As always, they stand the chance of forgetting all about your brand. With remarketing ads, that won't happen, and they will get timely and pertinent ads that are impactful and engaging.
Consider Other Advanced Ad Controls
Google's remarketing program is robust, with plenty of options. A few of them are worth considering, depending on your campaign objectives.
Frequency capping is a way to ensure that users only see your ads on a set amount of occasions. You may decide to cap one advertisement per visit per day or choose other alternatives that give you the best possible ROI. 
Marketers may also cap the duration of visits for their lists. For sites with tons of visitors, it may make sense for a remarketing list to measure people for seven days instead of 30. Again, the precise number depends on multiple variables, but you should always adjust them according to what you hope to accomplish.
Also, Google AdWords allows for scheduling. That's vital for local businesses, for example, which is only open for specific hours and want in-store visits. A schedule also works well when targeting an audience is a timezone or to match operating hours. Whatever the goal may be, running ads on a schedule should help increase overall performance.
How to Grow Your Remarketing Lists
Since remarketing lists grow by people visiting your site, increasing traffic will also speed up the growth of your list.
For lower traffic sites, they may not have enough meaningful visitors to gain measurable insights. In that case, the best strategy is to use low-cost tactics to increase overall visits to pages on the site. Social media ads or other generic traffic-generation methods can help to augment sites lagging in traffic.
The result is that the remarketing lists also grow, and that's the part of the AdWords strategy with the highest potential for conversions. 
Naturally, junk traffic won't help much. Remarketing lists always perform best when they consist of engaged visitors. Using a blend of lower-cost advertising methods will help to build remarketing efforts methodically.
Use Rules to Craft Remarketing Lists
Google provides a robust rules-based system that empowers marketers to target remarketing. The system uses the same type of filters as elsewhere on Google. That includes setting up filters such as "contains" and "equals." 
With these rules in place, it becomes easier to place people into their proper lists. For example, someone who visits a page that "equals" your checkout page can safely move to the customer remarketing list. 
The best part about using rules is that the process is automated and won't require manual intervention. 
As long as the visitor visits the page and triggers the rule, they will be categorized correctly. 
After that, the rest of the marketing and ad campaigns should fire automatically. This kind of automation is vital for companies that manage many pages and have complicated ad strategies. With rules, segmentation is effortless and accurate. 
Remarketing Is an Ongoing Process
There's no reason to panic if your initial remarketing efforts aren't perfect. To maximize results, it takes persistent effort and experience. Every campaign adds to your knowledge, even when some of them fail.
You have two essential tracks to take for this form of marketing. 
You may decide to do it yourself. If that's the case, you'll want to continue with education and training. Fortunately, Google has loads of self-help material and offers certification with their training. With effort and time, your team can master the fundamentals of remarketing and then move on to intermediate and expert levels.
For companies or managers who don't have the time or inclination for DIY, hiring a professional third-party vendor is practical. If you need professional assistance with your Google Ads Remarketing, contact us now. 
Remarketing will remain a favorite marketing method for companies with well-developed products. The opportunity to expand knowledge of the brand to new prospects who convert is a draw. So is the ability to effectively cross-sell and upsell more products to existing customers. 
Either way, the time to leverage the power of remarketing is now.