In today's mobile-first world, social media platforms have become powerful tools for businesses to reach and engage with their target audiences. TikTok, a rapidly growing social media platform, has captured the attention of millions worldwide, providing a unique opportunity for brands to advertise and connect with users through captivating short videos. However, as with any marketing strategy, there are pros and cons to leveraging TikTok advertising for B2B (business-to-business) and B2C (business-to-consumer) brands.
This article will explore the advantages and disadvantages of incorporating TikTok advertising into your marketing mix, considering factors such as audience demographics, content formats, brand reputation, and potential challenges. By understanding the pros and cons, businesses can make informed decisions about whether TikTok advertising is a suitable avenue for their specific marketing goals and target audience.
The Pros of TikTok Advertising: Best Practices
Vast User Base and Reach
One significant advantage of leveraging TikTok advertising for B2B and B2C brands is the platform's vast user base and extensive reach. TikTok has experienced explosive growth in recent years, amassing millions of active users worldwide. With availability in numerous countries and its immersive localization efforts, TikTok enables brands to connect with international audiences. This presents an unparalleled opportunity for brands to tap into a diverse audience spanning various demographics and geographic locations.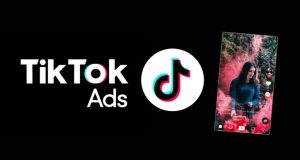 With a vast user base, TikTok allows brands to reach individuals from different age groups, backgrounds, and interests. For B2C brands targeting younger demographics, TikTok's popularity among Gen Z and millennials makes it an ideal platform to connect with this tech-savvy and influential audience. B2B brands, on the other hand, can still benefit from TikTok's user base by strategically targeting professionals within specific industries or job functions who actively engage with the platform. Whether targeting niche markets or broadening their customer base, TikTok's extensive reach offers brands an invaluable opportunity to connect with millions of users on a global scale.
Engaging Video and Creative Content Formats
Another compelling advantage of leveraging TikTok advertising is the platform's engaging and creative content formats. TikTok's video-based format, emphasizing short-form content, allows brands to deliver captivating messages in a visually compelling and attention-grabbing manner.
TikTok's emphasis on trends, challenges, and user-generated content also significantly fosters user engagement. Brands can participate in viral challenges, create branded challenges, or collaborate with influential TikTok creators to generate authentic and engaging content. This participatory nature of TikTok encourages users to interact with brands' content, share it with their networks, and contribute to the overall buzz surrounding the brand.
The platform's algorithmic capabilities further enhance engagement by ensuring users are exposed to content that aligns with their interests and preferences. This means that brands can reach users who are more likely to engage with and respond positively to their content. As a result, TikTok offers a higher likelihood of capturing users' attention and fostering deeper engagement than other traditional advertising platforms.
Enhanced Brand Awareness
Embracing TikTok advertising presents an unparalleled opportunity for B2B and B2C brands to elevate brand visibility and awareness, particularly among younger demographics. By crafting engaging and entertaining content on this dynamic platform, brands can swiftly convey their message to millions of potential customers, making a lasting impact.
With TikTok's vast and diverse user base, brands can extend their reach to an unprecedented number of individuals, broadening their audience and increasing brand exposure. The platform's advertising capabilities go beyond just reaching a larger audience; they enable brands to foster brand awareness, making their products and services more familiar to potential customers. Establishing this deeper brand awareness helps build enduring customer relationships, leading to greater brand recognition, loyalty, and, ultimately, enhanced sales and a more robust customer base. TikTok advertising becomes a powerful tool for nurturing ongoing connections with the audience, benefiting the brand and its customers in the long run.
Targeted Advertising Options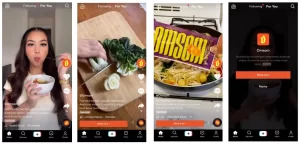 TikTok advertising offers many targeted ad options to help you reach your desired audience. Targeted ads allow marketers to customize campaigns based on their target demographic's interests and behaviors. Moreover, this helps ensure the right content is shared with people at the right time.
Additionally, with TikTok, advertisers can target audiences by age, gender, location, lifestyle category, or device type. You can also choose whether you want to focus on retargeting users who have interacted with your account before or if you want to find new users who haven't seen your content yet. This allows you to structure campaigns to meet your goals best. If you want to increase brand awareness, you can target a broad audience. Or, if you're looking for more conversions, you can use lookalike targeting to connect with users who share similar attributes and interests with your current customers.
As a real-life example, Procter & Gamble recently ran a real-time ad campaign for their Olay brand on TikTok. The ad featured content from TikTok influencers explicitly targeting young women. As a result of the targeted nature of the campaign, the engagement rate increased by more than 50%, demonstrating its effectiveness in reaching its desired audience.
The Cons of TikTok Advertising
Limited Demographic Reach
Limited demographic reach can challenge brands utilizing TikTok advertising, particularly those targeting older or professional audiences. TikTok's user base predominantly consists of younger demographics, such as Gen Z and millennials. While this offers valuable opportunities for brands focusing on these age groups, it may pose difficulties for businesses whose target audience falls outside these demographics. For instance, a B2B brand catering to industries primarily populated by seasoned professionals may struggle to effectively engage decision-makers and executives who are less active on TikTok compared to other professional networking platforms.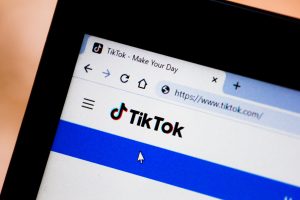 Similarly, geographic considerations can further impact the demographic reach of TikTok advertising. If a brand's target audience is concentrated in specific locations, TikTok's global user base may not align with its desired market. For instance, a local business serving a niche market within a particular city or region may find limited value in advertising on TikTok if the platform's user base is more dispersed globally. In such cases, it becomes essential for brands to explore alternative advertising channels or prioritize platforms with a more substantial local presence to achieve better demographic reach and maximize their advertising efforts.
Ad Fatigue and Short Attention Spans
Ad fatigue and short attention spans can be a major disadvantages when it comes to TikTok advertising. The average human attention span is only 8 seconds, so if an ad isn't captivating enough in the first few seconds, chances are that users will skip it without giving it much more thought. With so many advertisements on the platform competing for attention, users have become desensitized, leading to ad fatigue.
Ad fatigue occurs when consumers are so overwhelmed with ads that they stop responding. As a result, an ad campaign's effectiveness on TikTok can be severely reduced if it isn't engaging enough or appears too frequently. This is why it's essential for brands and advertisers to create fresh and creative ads to ensure they stand out from the crowd. For example, many brands use influencers to add a personal touch to their campaigns or create fun interactive ads to keep users engaged. It's also important for advertisers on TikTok to be mindful of how often their ads appear on the platform, as too much repetition can lead to decreased ad effectiveness.
Ad Placement Challenges
Regarding advertising on TikTok for both B2B and B2C brands, ad placement stands out as a significant drawback. Compared to platforms like Google, Facebook, and Twitter, TikTok offers limited control over where ads appear. Advertisers have no control over which videos their ads will be shown alongside, which diminishes their ability to curate the ideal context for their brand messaging. Furthermore, the platform provides limited information about the demographics and interests of the viewers who engage with their ads, making it challenging to target specific audiences effectively.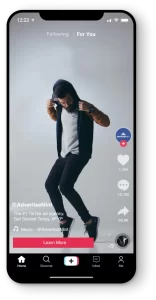 Moreover, TikTok imposes significant restrictions on the types of ads that can be displayed on the platform. Advertisers must undergo a rigorous review process, requiring approval before their ads can run. Specific content categories, such as political or health-related topics, may be subject to rejection by the platform's review team. Consequently, brands must exercise caution and ensure their ads align with TikTok's policies and standards to gain approval for publication.
These ad placement challenges on TikTok compel advertisers to think creatively and explore alternative strategies to maximize their reach and engagement on the platform. Finding innovative ways to overcome these limitations becomes crucial to achieve the desired impact and effectively connecting with the target audience on TikTok.
Measurement and ROI Tracking
Finally, one of the key disadvantages of TikTok Advertising is its inability to measure and track return on investment (ROI) accurately. As a relatively new platform, there are still unresolved issues with tracking user engagement. This makes it difficult for advertisers to determine how many people are engaging with their ads, ultimately leading to difficulty determining whether an ad is successful.
For example, a study by the University of Washington found that tracking ROI on TikTok had been demanding for small and medium enterprises (SMEs) due to their lack of resources. SMEs cannot accurately track how many people viewed their ads or clicked through them without proper measurement capabilities. This makes it hard for businesses to gauge whether their ad budget was money well spent or not.
Overall, measurement and ROI tracking are areas of improvement that TikTok advertising still needs to work on to gain potential advertisers' trust. While other platforms like Facebook and Instagram have been able to establish more reliable methods for measuring user engagement, TikTok has yet to reach the same level of success. Without reliable tracking, it is hard to determine whether an ad was successful, and this uncertainty can make businesses hesitant to invest in TikTok advertising.