Search engine optimization (SEO) is an essential aspect of digital marketing. It helps businesses improve their online visibility, attract more organic traffic, and ultimately generate more leads and revenue. However, not all companies have the in-house expertise and resources to implement a successful SEO strategy. That's where white label SEO marketing agencies come in.
A white label SEO marketing agency is a third-party company that provides SEO services to other businesses under their brand name. Essentially, they act as a silent partner, handling the heavy-lift SEO work while the client brands the data and presents it as their own service offering. This arrangement is advantageous for both parties since the agency focuses on what they do best, while the client can offer comprehensive digital marketing services without investing in additional staff or training.
Nevertheless, with so many white label SEO marketing agencies out there, how do you pick the right one? Don't stress out! I created a short list of some essential factors to consider when making the right choice for YOU and your agency.
Steps To Success: Choosing The Right Agency
1. Experience and Expertise
SEO is a complex and ever-changing field, so you want to partner with an agency with a proven success track record. Look for an agency that has been in business for a while and has worked with clients in your industry or niche. You can also ask for case studies or references for their results and client satisfaction. Additionally, check if the agency's staff includes certified SEO professionals or experts in related fields like content marketing and link building. As an example, let's take a look at Thrive Marketing.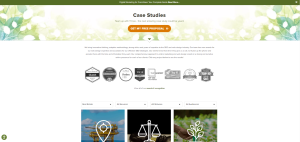 Established in 2005, Thrive Marketing is a digital marketing company that offers comprehensive white label marketing services to franchises globally. With 25 offices throughout the United States, their experts have successfully completed thousands of campaigns for their clients. However, you wonder if they can make your SEO visions come true. Have no fear! You can easily access their case studies to see which industries they've worked with, their results-driven methodologies, and their experts' SEO certifications.
In general, it's important for any white label SEO company you engage with to be willing to provide references to their prior work. If they don't have the experience to back up their claims, be cautious.
2. Transparency and Communication
Communication is vital in any business partnership and is even more critical when dealing with SEO. You need to know what's happening every step of the way, from the initial strategy development to ongoing updates and reporting. The dedication will ensure the agency meets your expectations and delivers the desired results.
Furthermore, suppose you collaborate with a company on your white label SEO campaigns. In that case, they should be willing to share their strategies with you, explain any technical jargon, and provide weekly or monthly detailed reports without asking. It would be best if you did not have to track down the company you work with to have them do what you ask. A transparent agency will help you understand what you're paying for and how your SEO investment performs.
In short, transparency and communication are the foundation of trust and accountability, vital for a long-term, fruitful relationship with a white label SEO marketing agency.
3. Customized Solutions
Not all businesses have the same SEO needs or goals, so a one-size-fits-all approach won't cut it. A good white label SEO marketing agency should take the time to understand your business's unique challenges and opportunities and develop a customized strategy that aligns with your objectives. They should also be flexible enough to adjust their tactics as needed based on data and feedback.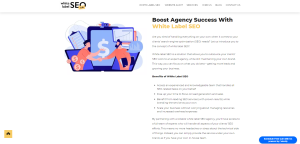 For instance, say, White Label SEO Lab offers a white label SEO audit package that includes technical SEO, local SEO, web design, UI/UX, and off-page profile audits, but you only need one or two of those options. You, as the client, should be able to select and pay for what SEO services you need instead of paying for what you're not using.
4. White Hat Practices
While SEO can deliver significant results, it's important to play by the rules. White hat SEO practices are ethical and sustainable tactics prioritizing long-term growth and value for users and search engines. They include techniques such as creating quality content, conducting thorough keyword research, optimizing website structure and navigation, and building natural and authoritative backlinks. Using white hat practices ensures that your website follows search engine guidelines and helps you build a strong online reputation, generate more organic traffic, and establish a loyal audience.
Moreover, white hat practices can protect your website from penalties or bans that could result from using black hat tactics, such as keyword stuffing, cloaking, or buying links. In short, white hat SEO practices are essential for building a trustworthy, user-friendly, and search engine-friendly website that delivers lasting results.
5. Pricing and ROI
Finally, you want to ensure you get a good return on investment (ROI) for your SEO spend. Compare the agency's pricing and packages with their deliverables and results. While looking for the most affordable option is natural, you don't want to sacrifice quality for a lower price. You want to ensure that you get a fair price for the level of service and expertise the agency provides. Additionally, pricing transparency is crucial to avoid hidden fees or unexpected costs affecting your budget. A reputable agency should be transparent about its pricing and provide clear ROI metrics like rankings, traffic, and conversions. Remember that SEO is a long-term investment, so don't expect overnight success or cheap shortcuts.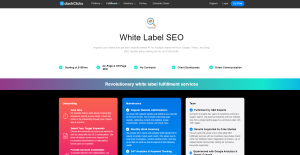 It's also important to consider the pricing model that the agency offers. Some agencies charge hourly rates, while others offer fixed- or performance-based pricing. You must evaluate which pricing model best suits your business needs and goals. Performance-based pricing, for example, means that you only pay for the results achieved, which can be a more cost-effective option if your goal is to increase traffic or conversions.
Ultimately, the key is to find an agency that offers a fair and transparent pricing structure and aligns with your budget and business goals. Remember, your investment in SEO should deliver a positive return on investment, so choosing an agency that provides quality service at a reasonable price is important.
White Label SEO Can Work Wonders, Not Miracles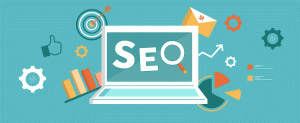 To end, partnering with a white label SEO marketing agency can be an excellent way to scale your digital marketing services and provide more value to your clients. However, white label agencies are not a one-size-fits-all solution. You must choose the right agency that aligns with your business goals, values, and budget. Be sure to review the potential partners' experience with your or your client's industry. Let them walk you through their methodology and review the list of services they'll provide. For instance, will they offer sales support? Speak with clients for you? Create expert blog posts that will impress your clients. Get the answers you need to ensure the partnership fits a single or long-term project well. By considering the factors above and doing your due diligence, you can find a reliable and effective SEO partner that helps you achieve your online growth objectives.
Propellant Media Can Get You Results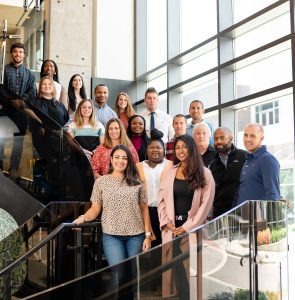 At Propellant Media, our experts specialize in providing stellar white label SEO marketing services. We are up to the task, from white label hyper-local SEO, link building, and Amazon SEO to engaging content strategy, international SEO, and innovative on-page optimization. We've got the work to back it up too. Check out our case study library if you want our previous success stories. Have questions? Book a demo with one of our experts today.
Marketing Problem? Let Us Solve It