Whatever your country may be, your geopolitical landscapes can be better. It's best when the politicians you elect are "of the people, by the people." If you're a politician, reflecting the values of your people makes it a win-win for everyone.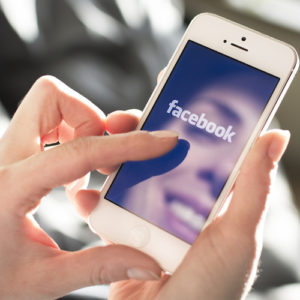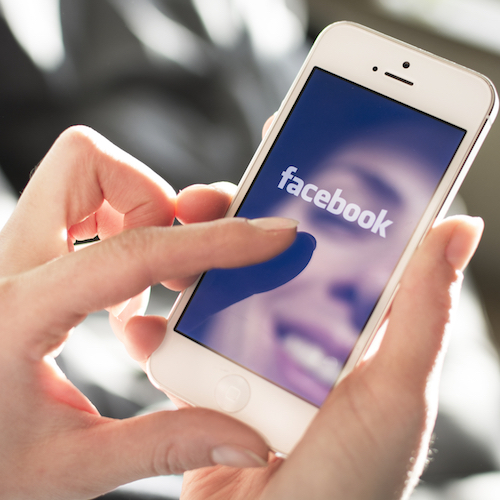 Digital media and online advertising are dominating current politics. Facebook and Google have become the two most powerful online entities. They're capable of making or breaking an election campaign.
Are you looking to reach as many of your potential constituents as possible? Buy Facebook ads.
In this guide, we'll teach you how to take advantage of buying Facebook ads for your campaign. We'll give you quick tips that can help you optimize your political ads on Facebook.
Are you ready? Here's how you do it.
Understanding Facebook's Electoral Value
The first thing you need to understand is that Facebook is an essential, voter-rich hub. Depending on where you live, FB can create laser-targeted ads. These can help you in whatever political bid you need support for.
Political ads on Facebook, however, would need to have the right format and message. Why?
People who use social media tend to be more skeptical of ideas, especially that of politics. When you're targeting an audience for election ads, you will stir conversations for sure. You can expect a certain level of dissenting opinions.
The smart way to deal with this is to know how to navigate around social media. Knowing how to shop your platforms and being an agreeable candidate will help your cause.
People will say Facebook election campaigns are all about who has the most money. At some level, this is true.
How much is a Facebook ad? There's no definitive answer. It all depends on your budget.
Even then, knowing how to take advantage of your social media platform can help boost your goals, together with buying Facebook advertisements.
Political Benefits of Buying Facebook Ads
To further understand the value of using election ads, we need to see the benefits of using Facebook for your campaigns.
First, Facebook is an inexpensive marketing proposition for anyone vying for political positioning. This means you don't have to burn your entire budget to convince people with your message.
How much is a Facebook ad valued at? Buying Facebook ads allow you to extend your reach to people who might not know what you have on the table. As long as you know how to target your audience, you can extend your message without much issue.
Political ads on Facebook are powerful. The social media platform, together with its family of apps, can be the most essential tool to connect.
Share your message. Increase registration and support on your side. Activate your supporters and ask for help so you can win.
With the average user spending at least 5 hours a day on Facebook, social media is crucial. You can be sure to capture an audience that supports your ideas.
Tips On Political Ads on Facebook
Now that we understand how useful political ads on Facebook are, the question remains.
How do you take advantage of this opportunity? How can you use this to help your cause? Here are a few tips on how you can make the most out of your election ads.
1. Set Your Campaign Goals
The first thing you need to remember is that it's not all about ad spending. Sure, having a bigger budget and the right connections is the mantra in winning politics. In Facebook, it's only a part of the equation itself.
You would want to first set your team up for a system. You want something better.
Don't pour all your campaign funds on buying Facebook advertisements. You want to make sure you can make effective use of your election marketing to persuade voters.
To do so, you want to break grounds for a smart way of communicating with your voters. It's smart to start first with the goal of knowing the pulse of your constituents. Running informational Facebook election adverts can help hone your message.
Research can be crucial for your campaign, as telling the wrong message can turn the tide against you. Once you finish your research goals, you can use this data across your media buys. Use it in everything from search ads to social media ads.
2. Laser Target Your Audience With Geofencing
The next move that you need to do is to limit your ad campaign to certain geolocation. The power of Facebook stands best not on the national level, though we all know it's effective there as well.
How much is a Facebook ad value? This depends on how you can make the most of its use in local level politics.
Facebook's targeting tools mean you only talk to the people within your scope. This saves you time and money by making sure only those who need your message get the election ads.
You can even further create campaigns that put a deeper focus on election hotspots. Locations that have higher voter population can use extra attention.
Focus your impressions and engagements in areas with high population density, then increase the saturation of political ads on Facebook in those areas.
Use these areas as your benchmark for your entire campaign. Find a message that resonates with the people who live in the area.
3. Segment Your Target Voter Audience
Here's a pro-tip: if you want people to care about your message, the idea is repeating the message to your voters. You want to make sure that your message is convincing in the first place. Polish your message first, then hammer the point home.
Be mindful of the trends that go around your message. Are people taking it? Are people responsive?
Make sure to also change the "language" of the message depending on age groups and social status. If you want more granular control of your FB election ads, segment it between:
18 – 29-year-olds
30 – 44-year-olds
45 – 54-year-olds
55 – 64-year-olds
65 and above
You would also want to segment further between genders and social status. Knowing which group cares more about your message can help you work your campaign's strengths.
Will you double down your message on people who agree with you? How much is a Facebook ad that can help you convert more people to your side? These are questions you need to answer.
4. Set Performance Indicators for Success
The next move you want is to create key performance indicators. These can help your Facebook election advertising. Real-time performance reports can help laser-target the right messages and images to show to people.
Why do you need this?
Politics is all about giving the right message. If you can tell people the right answer to their questions, they will do their best to agree with your views.
How do you find people that will help with your KPI? Filter your potential audience with specifics. Use Facebook's ad manager to target people who have special likes and interests.
Do they care about politics? What parties do they support? What kinds of questions do they care about?
People who like relevant political pages are some of the help you can get.
You can focus on people who have certain specifics on their profile pages. You can even target specific keywords. Find phrases that will help you add a certain layer to your audience targeting.
5. Go Beyond Being a Political Figure on Your Election Ads
When running Facebook election advertising, knowing the technical is half the battle. Politics is still the ability to charm your readers. Leverage both your personality and your platforms.
The best thing you can do is to make sure you look and sound authentic in your election ads. Be as candid as you can be with your audience. It's best to not play the caricature of yourself.
Post your personal reactions on certain events. Add photos and videos with spontaneity and document your public activity where you can. Show how you're working for and with your constituents and make relevant news.
Try to engage your audience. Answer burning questions and confirm that buying Facebook advertisements doesn't distance you from them.
Boost your political ads on Facebook with shared experiences. Go live on events and speeches and respond to comments live. Schedule your post content to make sure your message is consistent on your audiences' minds.
Where you can tell people what you think. Speak of your message through a lengthy post that provides stirs for a discussion within your people. This will help people understand your take on more complex ideas.
Buy Facebook Ads and Start Connecting Now
When it comes to political ads on Facebook, it's more than the money or even connections that you have. You need to show you understand your constituents and have their best interest in mind. Buy Facebook ads and make sure to support it with crucial content your audience can see.
Are you looking into bringing your politics into Facebook? Trying to connect with your people online?
You need a team of experts that can strategize your position into the digital world.
We are the premier media solutions team that can help you target the people that matter to you. From geofencing to social media advertising, we'll help you connect with your voting population and get your message out.
Contact us at Propellant Media and we'll guide you into winning your voters' hearts and minds today.