Captivating the modern digital audience requires more than just clever copy and static images. In a world where attention spans are shrinking, and competition for eyeballs is fiercer than ever, the power of video marketing has risen to the forefront of successful digital advertising campaigns. Videos can convey emotions, tell stories, and leave lasting impressions that resonate far beyond the scroll. Whether it's the allure of a well-edited tutorial, the excitement of behind-the-scenes glimpses, or the thrill of a live interaction, video marketing platforms have become the beating heart of a comprehensive digital strategy.
In this age of sensory overload, businesses seeking to cultivate a truly well-rounded digital advertising campaign must harness video's dynamic potential across various platforms. From the towering giants like YouTube and Facebook to the trendsetting realms of TikTok and Snapchat, the possibilities are as vast as they are diverse. Join us as we embark on a journey through the top video marketing platforms, each offering a unique gateway to captivating audiences, forging connections, and steering brands toward the zenith of digital success.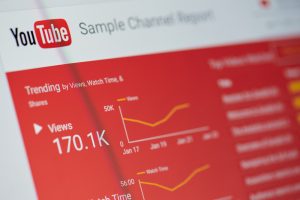 Undoubtedly the titan of video marketing platforms, YouTube's global reach, and immense user base make it a cornerstone of any well-rounded digital advertising campaign. With over 2 billion logged-in monthly users, YouTube offers an unparalleled opportunity to showcase your brand, products, and messages to a diverse audience. Its intuitive interface allows for seamless video hosting, while its robust search functionality ensures your content is discoverable. The TrueView advertising feature enables precise targeting based on demographics, interests, and keywords, optimizing your video content's visibility to the right audience. Furthermore, YouTube's engagement features, like comments, likes, and subscriptions, facilitate direct interactions with viewers, fostering a sense of community around your brand. Whether it's educational content, entertaining skits, or informative ads, YouTube's platform empowers businesses to create, captivate, and connect on a global stage.
Facebook stands as a giant in the realm of digital advertising, offering a multifaceted platform that seamlessly integrates video content into users' feeds. With its colossal user base (almost 3 billion monthly users) and powerful targeting capabilities, Facebook presents an immense opportunity for brands to showcase their video content to a wide and diverse audience. The autoplay feature captivates attention, while the platform's various ad formats – from in-feed videos to captivating Stories – provide versatile avenues for engagement. Facebook's detailed targeting options enable businesses to pinpoint their desired demographics, ensuring that video content reaches the right viewers at the right time. Moreover, the interactive nature of the platform encourages direct user engagement through comments, likes, and shares, fostering authentic connections between brands and their audience. Whether it's fostering brand loyalty or driving conversions, Facebook's video marketing potential makes it an indispensable player in any comprehensive digital advertising campaign.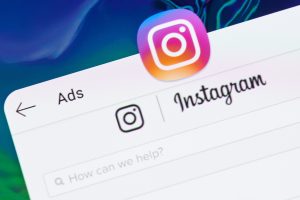 Instagram, a visual playground for over two billion active users, is a compelling digital advertising platform. Through its captivating features like Instagram Stories, IGTV, and in-feed videos, businesses can immerse their audience in a world of creativity and authenticity. With its strong focus on aesthetics and storytelling, Instagram is particularly well-suited for showcasing products, sharing behind-the-scenes glimpses, and building a brand narrative that resonates with viewers. The platform's robust targeting options empower advertisers to tailor their content to specific demographics, interests, and behaviors, ensuring that video campaigns hit the mark with precision. As Instagram's engagement rates remain consistently high, businesses can cultivate an engaging digital advertising campaign that draws audiences into their visual journey and fosters meaningful connections.
TikTok, the vibrant phenomenon of the social media landscape, offers a unique and powerful avenue for video advertising. With its explosive popularity, particularly among younger demographics, TikTok provides an unparalleled opportunity to tap into the pulse of cultural trends and connect with audiences through short-form, engaging content. Its algorithm-driven "For You Page" ensures that well-crafted videos can quickly go viral, catapulting brands into the spotlight. TikTok's emphasis on creativity, authenticity, and relatability empowers advertisers to create content that resonates on a personal level, fostering genuine connections with viewers. For those looking to infuse a dose of youthful energy and innovation into their digital advertising campaign, TikTok's active environment stands as an enticing gateway to captivate and convert an audience like never before.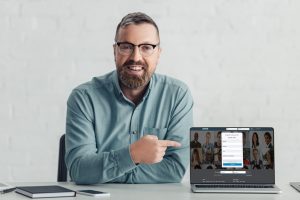 LinkedIn, often dubbed the professional networking powerhouse, offers a distinct advantage as a video advertising platform for those seeking to cultivate a comprehensive digital advertising campaign. With its focus on business and industry professionals, LinkedIn provides a fertile ground for thought leadership, knowledge sharing, and B2B engagement. The platform's video capabilities allow brands to showcase their expertise, foster meaningful connections, and position themselves as industry authorities. Through a combination of native video uploads, LinkedIn Live broadcasts, and even sponsored content, marketers can tap into a receptive audience eager for insightful content. Furthermore, LinkedIn's advanced targeting options enable precise audience segmentation based on job titles, industries, company sizes, and more, ensuring that your video content reaches the decision-makers and influencers most relevant to your business goals. By harnessing LinkedIn's unique strengths, brands can deliver compelling video content that drives engagement and cultivates a professional, well-rounded digital advertising strategy.
Vimeo is a premium platform known for its high-quality video hosting services. It's a popular choice for businesses that prioritize aesthetics and professionalism. Renowned for its commitment to quality, Vimeo serves as a haven for creators and brands aiming to showcase their content with a touch of sophistication. Its ad-free environment ensures an uninterrupted viewing experience, fostering a focused engagement with the audience. Moreover, Vimeo's customizable video players and versatile privacy settings allow marketers to express their brand's unique identity while maintaining control over how their content is accessed and shared. This platform's emphasis on creative communities and its capacity to deliver high-quality video content align seamlessly with businesses aiming to cultivate a refined and visually captivating digital advertising campaign.
Nestled among the array of video marketing platforms, Wistia stands out as a gem catering specifically to businesses and marketers aiming for a polished, professional touch in their video advertising campaigns. Wistia's robust suite of features empowers brands to create, host, and measure video content with a laser focus on engagement and results. With customizable video players that seamlessly blend into your brand's aesthetics, Wistia allows for a seamless viewer experience. But it's not just about the surface appeal – Wistia's capabilities extend to lead capture tools that help convert viewers into valuable leads. The in-depth analytics offered by Wistia illuminate how viewers engage with your content, offering insights into which segments resonate the most. This granular understanding of viewer behavior empowers advertisers to refine their strategies, crafting content that captures attention and drives desired actions. Whether it's crafting product demos, hosting webinars, or showcasing customer testimonials, Wistia offers a sophisticated platform for advertisers to deliver their messages with finesse, making it an indispensable tool in the quest for a well-rounded digital advertising campaign.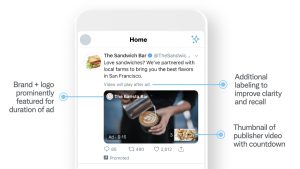 X, formerly known as Twitter, emerges as another impactful video advertising platform. Recognized for its real-time nature and vast user base, X offers a unique advantage for brands aiming to create quick, engaging, and shareable video content. The platform's concise format, with its short videos, GIFs, and live streaming capabilities, caters to today's fast-paced online audience. X's trending topics and hashtags also provide an opportunity for videos to gain virality and spark conversations around your brand. Leveraging X's global reach, brands can capitalize on trending events, share announcements, and connect with their audience at the moment. Amid the ever-changing digital advertising scene, X shines as a platform for crafting attention-grabbing videos that foster valuable interactions—an essential asset for a robust video marketing strategy.
While primarily known for its disappearing photos and videos, Snapchat's video marketing potential cannot be overlooked, especially for brands targeting younger audiences. Snapchat enables users to share photos and short videos that disappear after a brief period. Businesses can leverage this ephemeral nature to create captivating, time-sensitive video content that appeals to a younger, digitally native audience. Snapchat's video advertising takes the form of short video ads that seamlessly integrate into users' Stories or Discover feeds. These ads can be interspersed among user-generated content, ensuring a natural flow of engagement. The platform also offers innovative features like augmented reality (AR) lenses and filters, allowing brands to create interactive and immersive video experiences. Snapchat's user base, primarily comprised of millennials and Generation Z, provides an opportunity to connect with a demographic that craves authenticity, creativity, and instant gratification. By embracing Snapchat as a video advertising platform, businesses can tap into the power of fleeting yet impactful videos, weaving their brand stories into the fabric of a well-rounded digital advertising campaign.
Live Streaming Platforms (e.g., Twitch, YouTube Live, Facebook Live)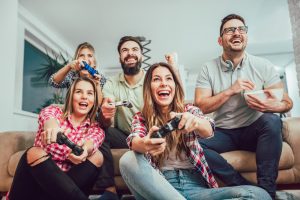 Over recent years, streaming platforms such as Twitch, YouTube Live, and Facebook Live have arisen as spirited and immersive video advertising platforms, propelling brands into the spotlight of real-time engagement. These platforms offer an unparalleled opportunity to connect directly with audiences, fostering authentic interactions that transcend traditional advertising. The allure of live streaming lies in its ability to create a sense of urgency, exclusivity, and interactivity. Brands can host product launches, Q&A sessions, virtual events, and behind-the-scenes glimpses, inviting viewers to be a part of the action in real-time. The unfiltered nature of live streaming fosters genuine connections and elicits immediate feedback, enabling brands to adjust their messaging on the fly. With audiences increasingly valuing transparency and authenticity, leveraging live-streaming platforms empowers businesses to inject life into their digital advertising campaign, sparking conversations and leaving lasting impressions that extend far beyond the broadcast.
Final Takeaways
As the digital advertising industry continues to evolve at an astonishing pace, the role of video marketing platforms in shaping successful advertising campaigns cannot be overstated. From the seamless immersion of YouTube to the real-time engagement of Facebook Live, each platform brings its own magic to the table. Whether you're aiming to inspire, educate, entertain, or all of the above, the array of video marketing platforms provides the tools and opportunities to do so effectively.
As you embark on your journey to cultivate a well-rounded digital advertising campaign, remember these key takeaways:
Know Your Audience: Tailor your choice of video marketing platform to your target audience's preferences and habits. A platform that resonates with younger demographics might not yield the same results with a more mature audience.
Diversify Your Strategy: Don't put all your eggs in one basket. Utilize a mix of platforms to maximize your reach and engagement. A diverse approach helps you connect with different segments of your audience.
Quality over Quantity: While consistency is important, prioritize quality content. A well-crafted, engaging video can have a much greater impact than a series of rushed, mediocre ones.
Stay Relevant: Keep an eye on trends and changes within the video marketing industry. Platforms evolve, new features emerge, and audience preferences shift. Staying up-to-date ensures you're always adapting to what works best.
Measure and Adapt: Leverage the analytics provided by these platforms to understand what's working and what's not. Use data to refine your strategy and optimize your future video content.
Creativity Reigns: The most successful video marketing campaigns often push creative boundaries. Experiment with different formats, styles, and storytelling techniques to stand out and capture your audience's attention.
In this dynamic digital era, the potential of video marketing platforms to elevate your brand's presence, build strong connections, and drive results is unparalleled. By embracing the diverse strengths of each platform and integrating them into your digital advertising strategy, you can create a harmonious symphony of visuals, narratives, and interactions that resonate deeply with your audience and set your brand on a path to digital greatness.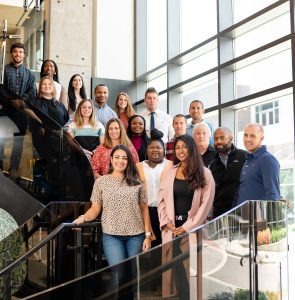 Looking to harness the power of these video advertising platforms but are constrained by hiring or limited time resources? Remember to prioritize Propellant Media for your TikTok advertising endeavors. Propellant Media serves as your ultimate destination, catering to geofencing marketing, programmatic video, and over-the-top (OTT) marketing requirements, all under one roof. Our comprehensive suite of services encompasses digital analysis, campaign construction, creative ad design, detailed analytics and reporting, and optimization, tailored for diverse sectors ranging from healthcare and real estate to retail and beyond. For insights into our agency partnership offerings, reach out to us at hello@propellant.media or secure a free demo session.