In the world of digital marketing, SEO is king. It's the art of optimizing your website to rank higher on search engines like Google and attract more organic traffic. However, SEO is a complicated process that requires significant time and resources. Many businesses don't have the expertise or capacity to handle SEO in-house, which is where white label SEO marketing comes in.
White label SEO is a cost-effective solution that allows businesses to outsource their SEO services to a third-party provider while maintaining their brand identity. Essentially, white label SEO providers offer their SEO services under the business's brand name, enabling them to provide SEO services to their clients without investing in hiring and training a dedicated SEO team. Businesses can concentrate on their core issues and still provide SEO services to their customers thanks to this strategy, saving them time and money.
If you're looking for some extra assistance with a challenging project or your agency is in a period of high growth, we recommend checking out these 27 white label SEO marketing companies.
Propellant Media is a leading provider of hyper-local digital marketing solutions, supporting local businesses to grow through SEO strategies. Using location-based audience data, we can leverage geofencing to take your clients' SEO campaigns to another level—and drive leads locally. We're also fully equipped to handle your Google Ads, Facebook and Instagram Ads, streaming TV ads, and more to build full-funnel campaigns and drive your clients' success.

At Veza Digital, you can find a team that knows organic search. You'll work with project managers with expertise in SEO and stay in touch through Slack communication throughout the project. Veza Digital can optimize your clients' organic content to rank in search, from SEO audits to building backlinks to planning for long-term SEO strategy.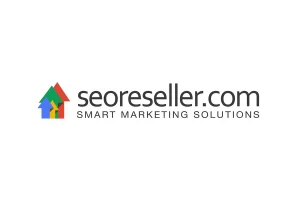 SEOReseller is a Google Partner that can provide a broad range of digital marketing solutions for your clients, including white label SEO and white label local SEO. With tiered plans for services, ranging from SEO Plus to SEO Prime, you can choose the structure that meets your clients' goals. SEOReseller can also offer SEO for e-commerce and other marketing services, such as web design, social media, and more.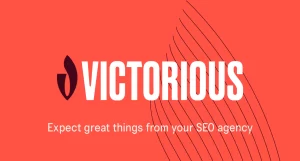 Victorious is a major, award-winning name in SEO marketing. They understand how to offer comprehensive SEO services, including on- and off-page optimization, keyword research, technical SEO, continuous project management, and other proven tactics. They can also offer a host of other SEO solutions, such as enterprise link building.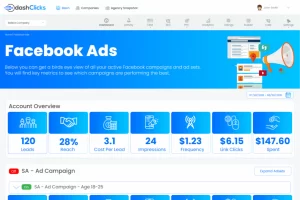 DashClicks says that they are part digital marketing agency and part software providers. With more than ten years of experience working with small businesses, they can help your clients rank in Google searches with on- and off-page SEO. Plans start at $199 per month, including client onboarding, dashboards, analytics tools, and regular reporting.

At Writing Studio, you're getting an SEO content provider with a focus on written content. Writing Studio offers subject matter experts who can create SEO-optimized blog posts and beyond. Whether your clients want to educate their existing audience, retain their current customers, or build brand awareness through content that ranks, Writing Studio can be your content partner.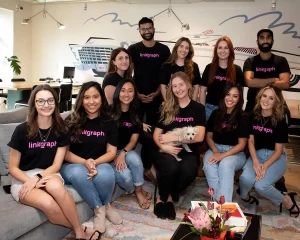 LinkGraph's white label SEO partnership program can let you hand off all your clients' SEO needs. The award-winning agency can handle technical SEO, content creation, backlinks, the latest SEO software, and reporting to ensure your clients make the most of their investment. LinkGraph also offers reputation management services, paid media management, and more.
Complete White Label can be there if you're looking for comprehensive white label services, including a range of SEO marketing solutions. A UK-based company, CWL knows how to help agencies that are growing—and need to outsource their link building, copywriting, SEO audits, SEO management, and other SEO strategies. The company is known for link building but can handle content services and beyond.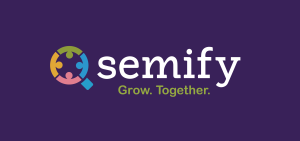 Since 2008, Semify has been helping agency owners manage their digital marketing campaigns. Their innovative dashboard for white label SEO analytics and REAL SEO methods can help your agency with anything from technical SEO to local SEO to content marketing and more. With SEO plans ranging from $294 to $744 per month, you can select a keyword and content volume that fits with your client's vision.

A full-service agency with more than 600 past clients for white label services and more than 250 current partnerships, 51Blocks has the resources and experience to handle your SEO. The company offers a custom SEO strategy based on your or your client's needs, an innovative reporting dashboard, and a focus on growing leads over the long term. 51Blocks says that its strategies can increase conversions by 20-40% year over year.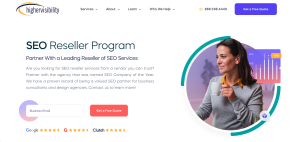 As an award-winning agency, HigherVisibility can handle your clients' on- and off-page SEO problems. They'll bring expertise, perform audits and deep keyword research, work to build and convert website traffic and offer the communication you need throughout the process. HigherVisibility also offers sales support as you sell prospective and existing clients on SEO services, including proposals and other support.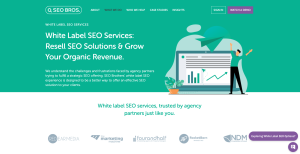 With SEO Brothers, you'll not only get the SEO services your clients want to grow their web traffic and the capabilities to build your own offerings. You'll also get training and support to offer those services to your clients over the long term. Of course, SEO Brothers will manage all SEO campaigns for you, from onboarding to regular optimizations. Plus, you'll receive a free, top-of-the-line audit to get started.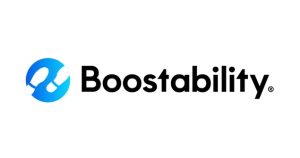 If you or your clients are small businesses, Boostability may be a choice for you. The company's local SEO services are comprehensive, from SEO strategy to content writing to website design and building. Boostability says they can get 86% of their customers ranking among the top ten in Google Search in six months' time.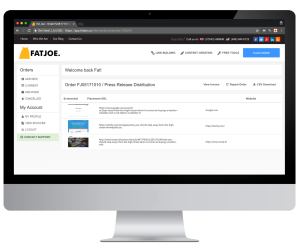 As one of the biggest white label SEO companies in the market, Fat Joe brings a decade of experience—and can offer you a white label partnership for the long term. With blog writing services, niche edits, and a unique SEO dashboard, you can easily navigate your campaigns. The company also says that it offers strong support with all SEO services.
TheHOTH can work with digital marketing agencies, web design companies, and others to ensure that your products are backed by expert SEO strategy. In addition to managed SEO, link building, content creation, and analytics, the company will also provide the sales material you need to effectively promote SEO content and capabilities.

At Authority Magnet Co, the company will never miss an SEO content deadline. Their SEO services include a pay-as-you-go approach to content creation, guest posts, niche edits, affiliate content, and other white label offerings. They also promise a dedicated account manager to handle even your big clients' campaigns.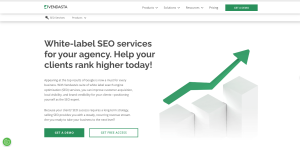 Vendasta offers an array of SEO solutions to boost your clients' local visibility for their target audiences. From onsite to offsite technical SEO, including link building and code edits, to SEO sales support, Vendasta can be a long-term partner for your agency. Vendasta works with web agencies, social media agencies, creative and ad agencies, and more.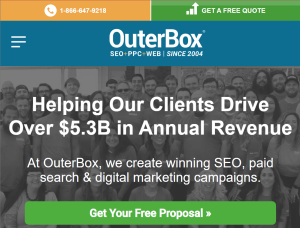 OuterBox brings over 17 years of SEO experience to help SEO resellers, digital agencies, wholesalers, and others get the services they need to help their clients rank. The company offers a range of resellable SEO packages, SEO reports, and white label sales materials. OuterBox also handles pay-per-click, web design, and e-commerce web design.

As one of the biggest white label providers of SEO services in the world, you can partner with Rocket Driver to ensure your clients see the traffic and leads they're looking for. Rocket Driver creates custom SEO campaigns, no matter the extent of the features you need. From research to content creation to growing earned media, Rocket Driver can test and optimize SEO content—and offer sales support throughout the entire process.

If you also want white label SEO with customer assistance, Logic Inbound could be a fit. The company provides custom SEO services to add to your agency's offerings, and they can work with your customers throughout the campaign-building process to ensure their satisfaction. Logic Inbound sees its services as an SEO partnership, not just an SEO resellership.
As a top UK SEO agency, Pearl Lemon can help you make your clients happy with a host of SEO services. Pearl Lemon can handle the link building, on-page SEO, technical optimization, and reports you need to ensure a smooth and effective SEO strategy for your offerings.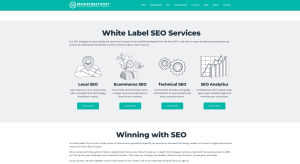 Mainstreethost offers expertise in organic search and support for your team throughout your clients' projects. They can work like an extension of your own agency to deliver local SEO strategy, e-commerce SEO, technical SEO, and analytics. You can also expect sales support and US-based services.
At Green Lotus, you can work with a Premier Google Partner to help your digital marketing company navigate growth. A Canadian-based, award-winning white label agency, Green Lotus can be your partner for SEO strategy, keyword research, local SEO, on-page optimization, content building, and other SEO services. You'll receive a dedicated account manager for your campaigns, too.

Agency Platform can deliver a host of white label digital marketing services for your clients, including SEO. With tiered plans offering a range of prices and SEO services, from link building to local SEO to national SEO to pay-per-click management, Agency Platform can be an affordable and effective SEO partner. You can even get a free trial for more than two weeks.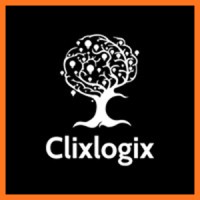 Clixlogix can offer quality SEO services at an affordable price for agencies of all sizes. The its white label services and complete privacy for your agency, so you can be sure your white label investment is building your brand. They'll also offer a free SEO audit report and no-fee initial setup.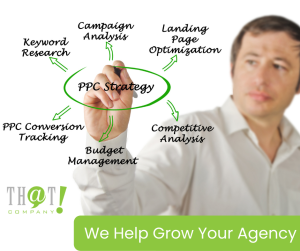 As a full-service agency offering white label services, That! Company knows how to deliver on your clients' local SEO, national SEO, and other digital marketing services. They'll help you grow your business and keep your existing clients happy by understanding every campaign's objective, optimizing pages, creating content, creating SEO reports, and taking an approach to ensure your clients' long-term success.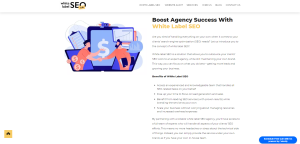 White Label SEO Labs offers SEO reseller programs and SEO website audits from an expert team. The company offers link building, on-page optimization, keyword research, content strategy, and other SEO services to help grow your business. They'll also handle the reporting process to ensure clients understand their progress and save you time.
Get Your Campaigns Done Right The First Time With Propellant Media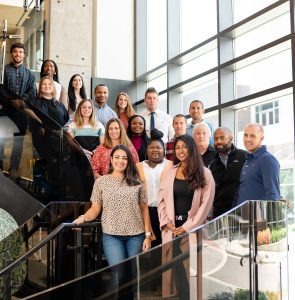 In conclusion, white label SEO is a powerful tool for any agency looking to scale their business and provide more value to their clients. By partnering with a reputable white label provider, agencies can offer a wide range of SEO services without the need for in-house expertise or resources. Through this article, we have highlighted 27 of the top companies in the white label SEO space, each with its own unique strengths and specializations. It is important for agencies to carefully evaluate their options and choose a provider that aligns with their specific needs and goals. Ultimately, by leveraging white label SEO, agencies can expand their offerings, increase revenue, and provide exceptional service to their clients, all while saving time and resources. As the digital landscape continues to evolve, white label SEO will undoubtedly remain a critical component of successful agency growth and client satisfaction.
When you need a white label SEO marketing agency to deliver the latest innovations in hyper-local audience targeting and geofencing capabilities, Propellant Media is ready to collaborate with you. Contact us today to learn more about how we can drive audience awareness and conversions to take your clients and your business to the next level by booking a demo with one of our experts.
Search Engine Optimization