Content marketing remains a potent and popular component of effective inbound marketing. Combined with SEO and Paid Search and Social, the strategy is propelling growth for the world's leading companies.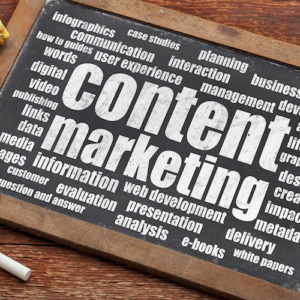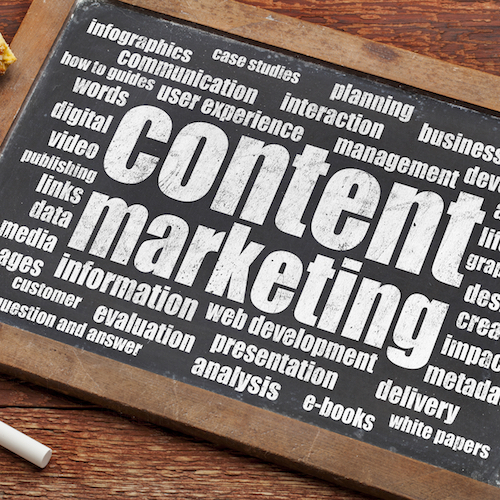 Many of the agencies perform similar work, but they take vastly different approaches to strategy and methodology. Content marketing is a primary component of effective inbound marketing for a broad swathe of industries and verticals.
When you begin looking for an ideal digital marketing agency, price, service levels, and expertise are all primary factors. All of these vary wildly from company to company, so there's no reason to take anything for granted. Do a thorough analysis of all features and expense before agreeing to any deal.
It's easier than ever to find a competent content marketing agency to help with any needs. Here are thirty worth considering.
D Custom
D Custom is a content marketing agency that works with businesses to develop their brand voice.
The team of editors and tech pros collaborate fully with clients to create a seamless experience. Content marketing is a robust component of the inbound marketing strategy, and their team focuses on engaging storytelling.
The Dallas, Texas-based agency uses a data-driven approach to tailor programs for its nationwide roster of business clients.
Brafton
Brafton is a content marketing agency that handles in-house development of content strategies.
They use a metrics-based approach to create content that focuses on SEO, graphics, and video.
Brafton has been offering content marketing services since 2008 and has three offices nationwide to serve clients.
Content Harmony
Content Harmony is an agency that provides its clients with content marketing services to increase sales and audience engagement.
Their service boosts organic traffic via content marketing programs that they tailor to client needs.
The company started in 2009 in Seattle, Washington, and now serves clients nationally.
Influence and Co
Influence and Co is an agency that offers dedicated content marketing services to business clients.
Their team is responsible for content strategy, creation, and distribution.
Influence and Co works with companies to achieve objectives for lead generation, thought leadership, and search engine optimization.
The team operates from an office in Columbia, Missouri and serves clients around the nation.
https://www.influenceandco.com/
Reverb
Reverb is an international content marketing company. They serve multiple business verticals, including ICO projects, high-tech startups, and IT companies.
Their team helps with everything from content strategy to branding. Reverb offers a full range of digital marketing solutions with an a la carte pricing model.
Brandpoint
Brandpoint is a content marketing agency in Hopkins, Minnesota.
The agency focuses on creating inspiring content that creates thought leadership and lead generation opportunities for its clients.
Their team creates content that turns clients into thought leaders. Their workflow process involves evaluating, planning, creation, and measurement and optimization.
Godot Media
Godot Media offers a fully-managed content writing service for B2B clients. The agency has packages for blogging and web content.
They offer clear pricing plans, and interested customers can check out on their website after selecting their content plan.
The India-based company provides services for B2B clients from content marketing through social media profile management.
iMedia Inc
iMedia Inc offers a comprehensive content marketing service. Their team will take content from the strategy phase through execution.
The team is technically oriented and assists clients with website design, content architecture, and content development strategy.
iMedia Inc, located in Boonton, New Jersey, works with a diverse range of B2B clients on a national basis.
Scale Digital Marketing
Scale Digital Marketing is a full-service digital marketing agency offering content marketing for B2B lead generation.
The Buffalo, New York-based agency provides clients with end to end content solutions.
They build business websites with an emphasis on search engine optimization and inbound marketing.
5 Fold Agency
5 Fold Agency is a content marketing agency with offices in Austin, Texas and Chicago, Illinois.
Their team works with a large selection of industrial manufacturing clients to create content strategies for inbound marketing.
With a focus on manufacturing, the agency has extensive experience helping their B2B clients attract more leads while closing more significant deals.
Contentworks
Contentworks is a Cyprus-based content marketing agency that focuses on the financial and tech sectors.
Their team uses storytelling to spread the brand message. They create managed content marketing plans that require no intervention and mesh with current efforts.
Velocity Partners
Velocity Partners works with B2B companies to produce content marketing programs.
The content strategy accelerates the customer pipeline while boosting crucial metrics. The company was named the Agency of the Year by CMA in 2016.
Facilius Inc
Facilius Inc has an office in Utica, Michigan and services clients globally.
Their team provides B2B content marketing services through a diverse set of online channels. Services include blogging, Wikipedia editing, and content creation and distribution.
The digital marketing agency executes digital strategy and content creation for B2B lead generation.
Mediablaze
Mediablaze is a London-based digital marketing agency that specializes in content marketing.
Their team takes a data-driven approach to solving customer's growth needs with content creation and distribution.
The team has editors and experienced journalists who assist with storytelling and brand building for a diverse B2B client base.
Masthead Media
Masthead Media is a content marketing agency started by magazine editors to provide the highest standard of content excellence.
The team produces a coherent digital strategy, talent management for editors, media influencer programs, and magazine-quality content production for leading brands.
Masthead Media leverages many years of editorial magazine experience to produce thought-provoking and engaging content that keeps up with the demands of leading media companies.
Imagination
Imagination has offices in Chicago and Washington and has been offering content marketing services since 1994.
Their team provided comprehensives digital marketing and content creation services for B2B clients in four verticals.
Their strategy and workflow involve creating thought leadership through strategic content development and distribution. The agency is a winner of many awards across a diverse range of disciplines.
McGuire Editorial
McGuire Editorial offers content strategy and marketing for higher education, online learning, and education-tech verticals.
Their team handles all aspects of digital marketing, including content creation and distribution. They provide project management services and produce thought leadership materials that generate leads.
McGuire editorial offers domain expertise in the field and provides white papers and blogs of high-quality and perfect strategic alignment.
Directive Consulting
Directive Consulting is a content marketing agency specifically for B2B and enterprise clients.
Their team optimizes digital audiences to increase conversion rates and drive topline growth.
They craft content that people want and will come back for again and again. Directive Consulting focuses on breaking tasks into smaller activities for easy measurement and tracking.
Their content creation strategies help their business clients reduce bounce time.
https://directiveconsulting.com
IronPaper
IronPaper is a New York-based content marketing agency and HubSpot Certified Diamond Agency Partner.
Their team's mission is aligning sales and marketing while creating a remarkable buyer's journey. The workflow creates inbound marketing success, which drives more revenue opportunities for the agency's B2B clients.
The growth-oriented focus of the team guides their multi-discipline approach to digital marketing. IronPaper provides web design, marketing, business consulting services, and content that solves real-world problems related to client growth.
818 Agency
818 Agency is a New York City-based content marketing agency that provides services for businesses, B2B events, and brands.
Their team provides content strategy and content creation services for a variety of platforms, including Instagram and Facebook.
818 Agency works with founders and CEOs of companies to create content, leverage the power of B2B events, and drive thought leadership for customer acquisition.
Redwood London
Redwood London is a winner of the International Content Marketing Awards for Best Large Agency.
Redwood London is a content marketing agency specializing in content creation for the world's leading brands. Their work assists audiences to make better decisions while boosting topline growth.
The company has been doing content marketing for select B2B client since 1983.
Fractl
Fractl is a marketing agency that works with a diverse range of B2B clients, ranging in size from startups to Fortune 500 enterprises.
The team focuses on producing high-quality, authoritative content from research. Fractl uses a data-driven approach to create a content strategy that drives growth.
The company has over 100 workers in three offices and has been operating for six years.
Osmond Marketing
Osmond Marketing is a digital marketing agency that focuses on content creation and content marketing.
The team serves the healthcare industry with a full suite of content services, including PR, website design, and video production.
The agency believes in the power of content for marketing and adheres to Walter Fisher's Narrative Paradigm for compelling storytelling.
Foxtail Marketing
Foxtail Marketing is a marketing agency that focuses on producing positive ROI for B2B Clients.
Their team creates engaging content marketing campaigns that deliver measurable real-world results. Their strategy focuses on boosting topline growth.
The agency handles a wide range of content marketing services in an arrangement they refer to as "full-funnel marketing." Their data-approach concentrates on ROI and not on vanity metrics.
ContentAxle
ContentAxle is an India-based content marketing agency that offers services for B2B companies.
Their team provides services like content strategy, content creation, website design, and inbound marketing.
Content services include blogging, white paper creation, newsletter production, and editing. The service also helps with SEO backlink-building through guest and forum positing of pertinent content pieces.
Osky Blue
Osky Blue is a Frisco, Texas-based content marketing agency.
Their team provides a diverse slate of digital marketing services, including content marketing, lead generation, and website design.
The company has been offering B2B marketing services to nationwide clients since 2010.
Casual Astronaut
Casual Astronaut provides a broad range of content marketing services, including website development, software development, and inbound marketing.
Their team crafts a complete content strategy handles content creation, and maintain responsibility for content distribution and end-user engagement.
https://casualastronaut.com/
Engage Content
Engage Content is a Dublin, Ireland-based content marketing agency that promises to get eyeballs on custom-crafted content for B2B clients.
The experienced team providers their business clients with content services include SEO, web design, blogging, and strategy. Their approach is to craft custom content based on data-driven decision making to drive the best results.
EdKent Media
EdKent Media is a content marketing agency providing white paper creation, blog content, infographics, and presentations.
Their team produces SEO-optimized content that drives leads and traffic.
The agency has been providing clients with marketing services since 2013. They follow a growth-oriented and results-driven philosophy that drives their content marketing strategy.
Koozai
Koozai is a content marketing agency founded in 2006 and now has three United Kingdom offices.
The agency supplies a wide range of services, including SEO, content marketing, Digital PR, Paid Search, and Paid Social.
Their staff gleans data-driven insights into their customer's marketing problems and applies a result-oriented approach to initiate a content strategy that effectively generates leads.
How to Pick the Right Content Marketing Agency
Choosing the ideal content marketing agency is a matter of preference and needs. There is no "one size fits all" strategy that works with all companies in every industry.
It's smart to start with a list of the most pressing needs. Set objectives that are precise and measurable before discussing strategy with any agency. They offer much better assistance when you're sure of your goals. Almost all content marketing agencies now blend a mix of analytics and research with content creation. Depending on the budget, they may support their created content with ads on Search and social.
Digital marketing is one field where localized service is not necessarily a concern. Your business may not need to work with a nearby company if a better option exists elsewhere. Don't limit your looking for an agency based on geography alone. It's worth checking reviews to learn what the consensus is about working with a specific firm. If you have any questions about content marketing and how it helps businesses grow, speak with a representative now.