In today's digital world, everything is accessible at consumers' fingertips. This phenomena is convenient for consumers but creates a very competitive market for businesses. At Propellant Media, we understand how important having a solid SEO and social media marketing strategy is for any business. Our team has a unique ability to manage paid search, enabling us to become market leaders in geofencing marketing, and programmatic display/OTT advertising. Recently, we partnered with a company called Clutch to make sure our own online reputation is as strong as it possibly can be.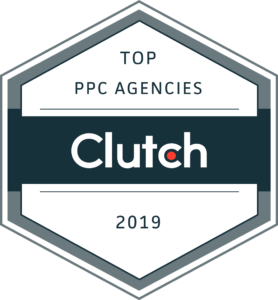 Based in Washington DC, Clutch is a ratings and reviews platform for companies that provide IT, advertising and marketing, and design services. They conduct verified and unbiased reviews for the companies featured on their site by speaking with our clients firsthand over the phone.  Clutch analysts then combine these client reviews with our overall market presence and industry expertise to create a "score" that dictates how businesses rank against their competitors.  We are so excited announce that in just a short amount of time, Propellant Media has been able to distinguish ourselves as a leading provider for digital marketing, and have earned a high position on Clutch's ranking of the top PPC companies in Atlanta in 2019!
We have three total client reviews on our profile so far, and already the feedback we've received is more than we could have anticipated. Take a look:
"It's tough to find someone with Justin's background, experience, and skill in this industry." – Owner and Founder, Lulu Intan LLC
"They've added a whole new line of business to our company." – CEO, Omnitized
"They deliver solid, no-nonsense PPC work." – Digital Marketing Director, Douglas Elliman Real Estate
In addition to our profile on Clutch, we are also mentioned on Clutch's sister site, The Manifest.  This site publishes statistical surveys on consumer behaviors and offers how-to guides for businesses to effectively navigate the challenges they may be facing in their markets.  We are excited to announce that we were named one of the best ad agencies in Atlanta on The Manifest.  Clutch also just released a new site, Visual Objects, which is a platform for companies to display their portfolios for prospective clients to see. We're showcased on their list of leading digital marketing services providers.
We are so excited to be working with a company like Clutch.  Their transparency and commitment to helping businesses success is admirable and we cannot wait for more client reviews on our Clutch profile!