If your company is knee-deep into conference marketing, you're going to want to consider the benefits of event conference software. Such software is essential because it facilitates communication between the on-site staff and the backend personnel. Not only that, it offers a lot of features to make managing event attendance simple.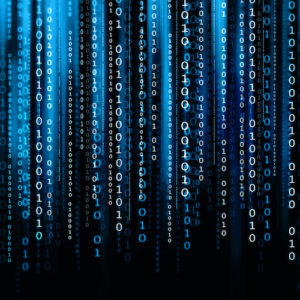 You'll need to decide on which features mean the most to your organization. There's something for every budget, so don't spend too much time worrying about whether you can find the appropriate software.
EventMobi
EventMobi boasts being the most customizable event app you'll find. It's a feature-rich program that has the whole range of functionality you'd expect. That includes notifications, gamification, digital signage, analytics, surveys, and even more.
There's room to grow with this program. It will support everything from small conferences to large shows. They offer a free trial for anyone who wants to evaluate the software before purchase.
Attendify
Attendify has an exciting approach. They create a customized app that's specific for your event. The app can be set up in minutes. After that, users have access to a control panel, which allows them to manage every aspect of their conference attendance.
Their top-line offering will enable you to have a branded app. That helps with marketing, as well as management.
b2Match
Conferences and events are massive networking opportunities. That's why a program like b2match is ideal. It's a platform for efficient networking at events, with an emphasis on goal-oriented networking. The program has many features, including enabling registration for your attendees.
As the admin, you'll know who's going, and you can quickly boot meetings with anyone who's attending the event. It also helps set up "matchmaking" opportunities, making connecting with the best prospects simple.
Billetto
Billetto provides the opportunity to begin selling tickets for any event fast. You can share information about the happening on social media. You'll also have a chance to sell tickets via your website or as a Facebook event. You decide which parties are responsible for payment, whether it's guests or your company. You can also host free events, at no cost.
Cvent
Cvent offers an impressive suite of features for event marketers. Their program integrates all the data associated with an event, in one secure place for the marketing team. It will empower you to amplify your brand while building a pipeline of attendees straight in your sales funnel.
Cvent also allows you to digitize conferences and events. That way, they become one more easily tracked digital channel. If you need a comprehensive solution that ties together your various efforts, this one is a legitimate option.
Whova
Whova offers an "all in one" management solution for event conferences. If you can't stand having to use more than one app or site to manage an event, you will appreciate the comprehensiveness.
Whova makes it so that you can handle every aspect of management from a unified interface. This platform offers everything from a website creation platform, management app, and analytics. That's helpful in case you forget a feature or two when looking for a system.
Eventzilla
This business-oriented platform offers a ticketing platform, event registration system, and a mobile-friendly app. It's ideal for organizing social events, fundraisers, conferences, or classes. The admin can receive daily payouts, which is helpful. Eventzilla is a reliable choice when you need to combine a ticketing platform with online registration.
Configio
The Configio platform is resilient and mobile optimized. The goal is to offer a lot of flexible features while allowing the program to remain easy to use. The interface is simple to learn, allowing the event manager to utilize the full strength of the functionality. It handles the basics like event registration but has many other options to explore.
Configio also works well with social media for promotions and integrates with popular CRMs to make post-event selling a snap. The analytics will give the manager additional insights into the numbers behind the event.
Oveit
Oveit provides attendance registrations, event management, and audience engagement. They have a closed-loop payment solution that is appropriate for use by venues, conventions, and festivals. As a bonus, this system works even if internet access is not available. The company offers a free plan that allows new users to test the system thoroughly.
EventBank
Plan, promote, and execute one or hundreds of events, large and small, efficiently from start to finish. Join companies like Deloitte or Facebook, and drive revenue, save time, and increase ROI with a full suite of high-performance tools that streamline operations and maximize engagement. Keep data synchronized in a central location and leverage it to establish lasting relationships. What's more, Event Management Software includes two mobile apps: one for you and one for your attendees.
Eventpedia
This company offers a mobile app for events. It includes the ability to customize sessions and the schedule. The app also has profiles for sponsors, speakers, and exhibitors. A convenient feature is the ability to handle monetization in-app and by selling sponsor ads.
To round out the offering, Eventpedia has push notifications, real-time updates, custom branding, and business networking and matchmaking. For users, polls, surveys, and event feed, and integration with social media round out the features.
Vendini
Event management vendor Vendini provides a complete suite of applications for event marketing. They're well known for their integrated marketing system. It allows administrators to promote through email, a self-service website, or social networking. Included as well are mobile apps to assist with patron management, scanning, and sales. You can always do a free trial to see how Vendini will work for your organization.
Attendease
Are you holding events all the time? If so, a robust solution like Attendease offers powerful benefits. It's an enterprise-level automation platform for event management. The software allows for the creation of scalable, repeat events. This program uses an "all in one" approach that empowers registration, white-label event website creation, mobile app creation, and full attendee management.
Eventsquid
If you're looking for event conference software that's easy to use, consider Eventsquid. This suite offers customized registration pages, a free mobile app, processing of payments, and more. Event managers have a high degree of flexibility to set up any imaginable event.
There are no limits to the number of activities you can create or admin users.  Eventsquid is a well-reviewed and popular option that is worth consideration.
Yapp
Yapp stands out from the field because of simplicity. It's a platform that enables users to create mobile apps for any conferences, meetings, or groups they develop. The great news is, no coding is required, making it an option for everyone. The self-service platform allows for employee engagement, sales training, and more. Yapp is suitable for massive enterprises through small nonprofits.
Caterease
As the name suggests, Caterease is looking to cater to those event managers who most desire ease of use. The program will allow you to skip many common mistakes, allowing for more effective setup and management.
Caterease offers a customizable wizard for entering data that keeps everything sane and consistent. That means you'll make fewer mistakes, which is always beneficial. You can also personalize emails and all printed materials with a click of the mouse.  These functions make it extremely easy to manage events.
Splash
Splash is another well-rounded offering in the event management vertical. The technology company offers a platform with powerful tools. You'll have the ability to manage marketing, planning, and measuring of your conferences and events. You can control the event page itself, all emails, and then use the tools for capturing insights into your audience and calculating ROI. You'll see a boost every step of the way.
DoubleDutch
DoubleDutch has been in the game since 2011 and has many loyal clients. They provide a customizable, scalable, event technology with an emphasis on security. More than ever, people have privacy concerns. DoubleDucth will alleviate their fears with software that's safe.
The main emphasis for DoubleDutch is to deliver an engaging experience for attendees. That mission helps organizers put the spotlight on their brands while saving time and hassle.
Backstage
Backstage, by Zoho, offers end-to-end management for events. It empowers corporations, nonprofits, and organizers to promote, plan, and manage their activities. The program can handle everything from an intimate event through a global trade show or conference.
Backstage is feature-rich, and includes a website builder, mobile app for attendees, management of sponsors, and industry-leading analytics.
Localist
Localist is intriguing because of its unique approach. It offers an Event CMS (Content Management System) specifically for the high-performance marketers who want a lot of features without development costs.
Using the CMS, your team can publish events and then promote them. Even better, the robust program has a full management suite of tools. If your organization is going all out with local events, this enterprise-level platform could be the solution. It's an optimized system for marketing and scalable.
Eventory – Event Marketing Software Company
Eventory is an app and a platform that empowers organizers and planners to connect with attendees. Set up events that each have a website and a full mobile guide for use on smartphones. The app contains the type of information that you'd expect from attending a conference. That includes a booklet that has information about the agenda, events, speakers, maps of the venue, and more.
All three types of participants at a conference, including exhibitors, attendees, and organizers, get the tools they need to make the day a rousing success.
oDASH
oDASH is software for event organizers to manage and market events. It assists organizers by boosting the visibility of the outing on the internet. Managers do this by using the software to build a fully-functional event website and to launch native apps that work on Android or iOS. A full analytics suite gives total control over analytics. Savvy users can develop networking opportunities easily using oDASH.
RegFox
RegFox is a popular option and offers a 99 cent registration cost. It boasts an intuitive, easy to use interface with powerful features. You're in charge of all the branding, so your customers will never know it's a white label solution. You can set processing fees however you like and keep all the funds. There's a lot of other features, too, that event managers will love.
Evaluate Event Conference Software the Smart Way
These twenty-two different conference software packages run the gamut from lightweight through enterprise quality. The most crucial factor in determining before comparing these programs is to set your budget.
Check out Reviews and Take a Test Drive
Naturally, you'll want to research reviews from current users to get a glimpse into their feelings about each app. Beyond that, evaluating each package by taking the free trial or demo is a great way to dip your feet in before committing to a purchase. Don't forget, you have to enjoy using the program and should have no problem understanding and using the features.
If your team doesn't like a particular app, move on. Tons of rivals fill this particular vertical who are all vying for your business. Find the one that gives you the features you can't live without comfortably. These days, a robust analytics package and lots of integrations with third parties are a must.
Cost becomes an issue when you need a platform for managing multiple events. You will also want reliable service, so go ahead and ask all the most important questions before you buy.
Event management software companies expect to work for your business, so don't be shy about finding out all costs and features. Speak with their reps and make sure they meet your expectations.
If you're starting, you may be able to piece together features from several offerings. Some of them even are free for limited usage. If you enjoy the limited version, you can move your way up to a paid package and unlock more functionality. You will most likely want a responsive website and a comprehensive tool suite in an app format. However, it all depends on your needs and your plans for the upcoming meeting season.
For more information on innovative technology to help you boost your results, visit Propellant Media for more information.