There is no doubt that there are a thousand details that go into a successful event. If you're thinking about being an exhibitor or a sponsor at local or international conferences, here are 21 event planning marketing conferences worth considering.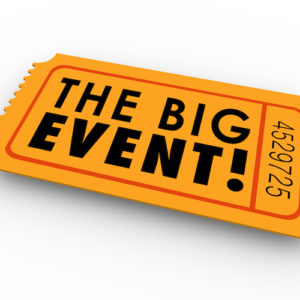 Catersource
Hosted in Las Vegas, Catersource is a show that brings together the world's most passionate professionals in the catering industry. The focal point of this event is celebrating and enhancing catered events.
This industry-leading event attracts thousands of visitors, making it an ideal venue for exhibitors in this niche. With a focus on progressive ideas and community-building activities, it is a place to build connections, get inspired ideas, and energize your efforts in the fantastic profession of catering.
More Info: https://conference.catersource.com/
The Special Event
Also hosted in sunny Las Vegas, The Special Event offers a platform for attendees to network and connect with event industry professionals and leaders. During this four-day event, people can participate in an event education program where industry experts share the experience and knowledge they've gained from working in the events industry.
Exhibitors provide insiders with access to cutting-edge, value-added services, and products that can help you grow your event business with ease.
More Info: https://www.thespecialeventshow.com/tse20/Public/Enter.aspx
The Special Event Asia
The Special Event Asia is hosted in Singapore. This Event Planning Exhibition is the only conference held in Asia that focuses on businesses who conceptualize, plan, and execute special and live events.
Special features of this exhibition include Leadership Lunches, a Conference Hub, a Live Acts Stage, Creative Showcase Zones, an Event Start-Up Pavilion, and an Awards Gala.
More Info: https://www.thespecialeventasia.com/
Middle East Event Show
Hosted in Dubai, the Middle East Event Show is the largest Event Exhibition in the Middle East. This conference boasts over 100 Suppliers, over 30 Live Seminars, over 40 Speakers, and over 2,000 Event Professionals.
With networking events and an awards ceremony, this is the ideal venue for exhibitors who want to make an impression on an International scale.
More Info: https://www.me-eventshow.com/
Experiential Marketing Summit
Hosted in Chicago, Illinois, the Experiential Marketing Summit offers attendees, exhibitors, and sponsors the opportunity to make valuable industry connections.
Attendees include B2B and B2C brand-side marketers and companies. Among them, Senior executives from the leading experiential and event planning agencies.
More Info: https://2020emsummit.eventmarketer.com/
The Wedding MBA
If you are in the wedding event business, the Wedding Merchants Business Academy is an excellent convention to attend. Hosted in Las Vegas, this two-day event features over 150 wedding seminars ranging in topics from Instagram marketing to marketing to Millennials.
Exhibitors at this event include rental companies, software companies, decor companies, photo booths, and other beneficial businesses in the wedding event industry.
More Info: https://weddingmba.com/
PMCA Convening Leaders
Held in San Francisco, California, the PMCA Convening Leaders has over 700 verified attendees from locations throughout the world. This four-day event includes networking activities, inspirational demonstrations, case-study reviews, and peer exchanges. Additionally, people in attendance gain access to leading solution providers in the events industry.
This collaborative convention is useful for anyone who wants to expand their network and grow their business.
More Info: https://conveningleaders.org/
The International Restaurant and Food Service Show of New York
Hosted in the Big Apple, The International Restaurant and Food Service Show are a two-day event, the largest Food Service trade show in the  Northeast United States.
Activities and events include education sessions, demonstrations, and networking. Over 400 vendors will be in attendance to do product presentations, to showcase technology and equipment, and to provide other solutions for food service providers.
More Info: https://www.internationalrestaurantny.com/
NACE Evolve Conference
The National Association For Catering and Events Evolve Conference offers a platform for caterers and event professionals to come together. This three-day event covers insightful topics for event planners, caterers and chefs, creative event partners, and catering executives from around the world.
The location for the next Evolve Conference is yet to be determined.
More Info: https://www.nace.net
GBTA Convention
Held in Chicago, Illinois, this five-day convention attracts more than 7,000 visitors. GBTA is an acronym for the Global Business Travel Association.
This event is among the most significant business travel events in North America. Attendees can participate in exclusive networking opportunities, converse with exhibitors, and learn about business tech and travel solutions you can use. With over 175 educational and professional development sessions, there is something for everyone.
More Info: https://convention.gbta.org/
IMEX America
Hosted in Las Vegas, this two-day conference offers a platform to get insights from trade experts while exploring creative solutions. Attendees can participate in 1-on-1 discussions, small group sessions, classroom seminars, and interactive meetings.
Further, attendees can connect with influencers, leaders, and corporate executives in the industry.
More Info: https://www.imexamerica.com/
Start-Up Grind
Held in Silicon Valley, the Start-Up Grind Global Conference focuses on content and networking. It is ideal for tech leaders, startup companies, and innovative brands. This conference attracts 10,000 visitors from around the globe for two-days of immersive education. Get inspired and meet with peers.
With ten stages, over 100 sessions, and multiple social events, there is something for everyone, regardless of whether they are in launch or growth mode.
More Info: https://www.startupgrind.com/
Hitech Dubai
Hosted in Dubai, this two-day event features over 600 hospitality stakeholders, more than 60 service and solution providers, as well as over 30 expert industry speakers.
This show gives Middle East buyers with high net worth access to top global solution providers serving the hospitality market. Developed in part through an educational program provided by HITEC Dubai Advisory Council, this global conference is worth exploring.
More Info: https://www.hftp.org
C2 Montreal
This three-day event in Montreal, Canada, attracts
over 7,500 participants. With 61 countries represented as well as 34 industries, this International Conference is worth considering. C-Level and Senior Managers, CEO's, and partners will all be in attendance.
This event is ideal for organizations and individuals who want to learn, collaborate, and connect with others to inspire and discover new ways to face challenges and shape a better future.
More Info: https://www.c2montreal.com
ESPA
Held in Denver, this two-day annual conference provides interactive educational opportunities, as well as networking for event service professionals.
Attendance is beneficial for anyone who needs to earn continuing education credits. As a CMP Preferred Provider, attendees can earn credits seamlessly. At this time, sessions are pending approval from the Events Industry Council.
More Info: https://espaonline.org/
MPI World Education Congress
The MPI World Education Congress Conference is a three-day event that takes place in Grapevine, Texas.
Both MPI members and non-members from around the world are welcome to attend. MPI are leaders in professional development, making advancements in the meeting and event industry. The goal is to help advance the careers of members and attendees by connecting them with the connectors.
More Info: https://www.mpiweb.org
Be Sage Conference
If your business revolves around wedding planning, the Be Sage Conference, held in Austin, Texas, is worth considering. This three-day show helps attendees gain a more in-depth business knowledge of the industry, empowering them to rocket their company to the next level.
This conference features many speakers who talk on topics including marketing, operations, leadership, and more.
More Info: http://www.besageconference.com/
The Engage Summit
The Engage Summit is an opulent event and wedding business conference, unlike any other. Engage! Summits inspire, energize, and motivate attendees on a deeper level. Hosted at top worldwide resorts, this three-day conference offers attendees the chance to connect with leaders in the event and wedding industry.
During off-session times, attendees can relax, have fun, and socialize.
More Info: http://engagesummits.com/
The Event Planner Expo
Held in New York City, the Event Planner Expo is the place for event planners to be! This three-day event boasts multiple keynotes and featured speakers to cover numerous topics, including marketing, sales, media, and other relevant subject matters.
This conference offers attendees, sponsors, and exhibitors the opportunity to connect with over 3,000 decision-makers, as well as influencers in the event planning industry.
More Info: https://www.theeventplannerexpo.com
IBTM World
Hosted in Barcelona, Spain, the IBTM World Conference lasts three-days. During this exposition, attendees can connect with exhibitors and speakers from across the globe.
Products and services offered by exhibitors include catering services, destination management, technology and software providers, event venues, and more.
More Info: https://www.ibtmworld.com
How Attending Event Marketing Conferences Can Help Your Business Grow
If you are unsure of whether attending an Event Marketing Conference is right for you and your company, here are some key benefits to consider.
As an exhibitor or a sponsor, you boost awareness of your brand with peers and potential customers. By making personal connections, you can take steps to establish new partnerships and business opportunities. Further, you can use Event Sports Marketing services to increase engagement and interest in your exhibition.
There are many services and tools you can utilize to help amplify your event marketing conference attendance including geofencing marketing, but I would suggest attending these conference for event planning purposes.
As an attendee, you can leverage your presence at the event to network for may reasons. Network with peers, get inspired by speakers and extend your knowledge and understanding of industry trends that impact your business operations.