Reach Your Audience Better Than Your Competitors
Retailers & Franchises with physical locations always have to find new ways to stay ahead of their competition.  Whether it's Adwords or Facebook advertising, targeting your ideal customer base can be challenging.
But Propellant Media has retail-and-franchise-centered solutions that not only ensure you're targeting your most ideal customer, targeting them in real time while they've expressed intent and an interest in your offering.
Types of franchises/retailers we work with:
Restaurants & Food
Multi-Channel Retail Locations
Clothing
Home Decor
Our Geo Fencing solution is a game changer for retailers that want to reach their specific target audience.
Location Based Advertising (Geo Fencing)
Our Beacon Free geo fencing technology allows franchises and retailers to target people based on their physical activities.  We can build your geofences where your customers are, not where you want them to be. Whether it's a particular event or a physical building you want geo fenced, this can be a powerful mechanism to serve ads to individuals based on their physical location.
Is the advertising producing actual walk-ins to my store?
Our geo fencing technology can even track those who have seen your ads and determine if they walked inside your store.  Conversion zones are a powerful means to track your online advertising to offline conversions (meaning those people who physically went to a particular location as a result of seeing your Ads).
Key Geo Fencing Benefits:
No IT Requirements needed from your retail location

As long as location services on the mobile devices of those event attendees are turned on, we can serve Ads to them on those same mobile devices

90% of individuals typically have location services turned on

Does not require any Physical BEACONS
Target location visitors or event attendees for 1 day – 30 days
Serve ads across the 600,000 App's we have access to as well as in browser (Chrome, Safari, FireFox, Internet Explorer)

Granular localization via custom shapes & sizes

Retarget customers who visit or commute through any geo-fenced location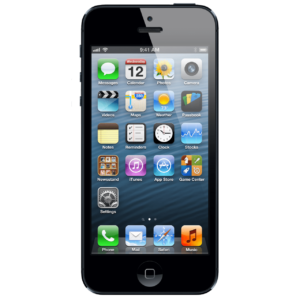 Solutions Custom Tailored To Your Retail Location(s)
Retail Marketing Case Studies
Use Cases of Geo Fencing
Customer Loyalty Program – By Geo Fencing your retail store, you can use franchise marketing to serve Ads to those individuals who already came to your store and want to continue reminding them about any special offers you have.
Competitor Locations – Consider your competitors and geo fence their retail locations.
Event Targeting – Have a major event in which you're featuring your products or your brand?  Our advanced Geo Fencing restaurant marketing technology can target those event attendees and serve mobile ads to them on your behalf.
Close Vicinity Of Your Store Location– How about walker-bys and those who are walking close by your retail store but really thinking about your store.  We can geo fence the block, center, or mall that you're located in and even use franchise marketing to serve ads to those people for up to 30 days after they have left.
Restaurant, Restaurant & Retail Marketing Digital Execution Process
This forms the basis of your digital needs so our team can understand your ideal customer, your business goals, any existing advertising and marketing you're doing, and how we can develop a digital plan of action.
What will you say when you show up? That question matters more than anything. Here we take your messaging and build Ads around it.
From demographic targeting, geographic, and behavioral targeting to campaign objectives, we will build a granular campaign to reach your target audience.
Now we can pull all our advertising into a clean reporting system that you can easily review and dissect.
After running the campaign for 1 – 2 weeks, we start our optimization process with split testing ads, changing targeting parameters, and checking CPA goals.
If you are interested in investing in advertising solutions many of your competitors are not taking advantage of, contact us today.
"47% of consumers surveyed stated that they would be likely to shop from a retailer that offered promotions when they are nearby. "
"Studies suggest that when a user isn't surfing the web on his or her phone, he or she is likely to spend 86% of smartphone time using apps."
Geo fencing can be the key differentiator in your business targeting the audience that matters the most to your company.
Why would you not want to be in front of those active buyers?  We can get your company ranked.
Fill Out the contact form or call us at 1 (877) 776-7358.