What does geofencing cost and what are the typical geofencing marketing prices and CPM's?  It's important to understand the costs and prices for geofencing because they truly vary across different providers that are offering geofencing solutions.  At Propellant Media, we peg ourselves as an ad agency offering enterprise level solutions to small – midsize companies.  So we make our pricing competitive to allow companies to utilize it for their own advertising needs.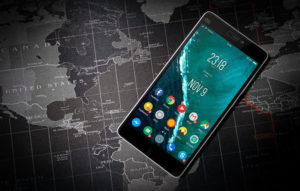 Geofencing falls under the umbrella of programmatic display advertising, which traditionally does not charge by the click, such as other cost per click models like Google Adwords and Bing Ads.  Instead, it is charged by the impression.  CPM stands for Cost per 1,000 impressions.  So when you hear someone quote you $15.00/CPM, they are saying the cost to you will be $15.00 per 1,000 Impressions served.
How Much Does Geofencing Cost?
Standard Geofencing CPM Costs For Static Ads
Here is a great cpm calculator tool you can use.  We typically see wide ranges in CPM charges for static ads that are utilized for geofencing.  We've seen charged start at $5.00, but that's traditionally if you go direct to a platform like Simpli.fi, and are willing to spend minimum $20,000/month in ad spend.  We've also seen some of the larger organizations that also work with smaller companies charge upwards of $12.00/CPM rates.  We believe that is way too expensive for a number of reasons.  Main one being clients are not fairly getting the best bang for their buck when CPM rates are that high.
If you have a $1,000 budget, and you're being charged $12.00 CPM rate, you'll get 83,333 impressions.  That may seem like a lot, but spread out over 1 month and factoring in impression capping, and the standard CTR in programmatic display which is .1%, you'll get on average 83 clicks to your website from that spend.  So be sure to shop around to better understand the prices people are charging for geofencing advertising.
Below are some of the standard geofencing static ad sizes to be aware of:
300 x 50
320 x 50
300 x 250
728 x 90
250 x 250
160 x 600
300 x 600
970 x 90
Standard Geofencing CPM Costs For Video Ads
Video targeting for geofencing has been incredibly effective for our past clients.  We've seen personal injury attorney and medical groups perform really well with video ads because of how engaging they can be.  However, video is also more expensive because there is limited supply in the market.  We like to see rates around the $15 – $17/CPM range, but some advertisers go as high as $25.00/CPM which again is too much.
Don't be shy to mix in both static ads and video ads into your geofencing strategy either.  Video may be slightly more expensive, but it will also yield more engagement and a stronger audience to pull into your brand.
CPM's For OTT & Connected TV Advertising
OTT Advertising CPM's range from $25 to $60 depending on the platform you're utilizing.  You can also couple geofencing marketing with OTT Advertising which makes for a powerful combination in how you deliver your ads to people.
Geofencing Marketing Cost Campaign Minimums
Many companies require you to have what's called a minimum monthly spend.  We know that companies like Simpli.fi, require a minimum o $10,000 – $20,000/month, however they do offer the best platform for programmatic display and geofencing with their unstructured data technology.  Most of the larger platforms require the same $10K plus minimums.  Propellant Media offers a minimum spend of $1,000 again to allow small business to utilize the platform and see how it can translate into new customers for their brands.
Charges Based On Number of Geofences
Some people will charge based on the number of geofences you're requesting.  And for our agency, we understand the logic.  You cannot ask for a $1,000 spend and then submit 1,000 geofences.  It's time consuming to upload those geofences and your budget will be exhausted relatively quickly.  At Propellant Media, we don't charge based on the number of geofences, but do have particular recommendations.  We say that for every $1,000/month campaign budget, you should consider 10 – 20 geofences to target.  So if you get people trying to charge a lot for additional geofences, be sure to ask what other concessions you can get if they do plan on charge per geofence.
What Else Am I Getting?
Finally, you need to ask the questions, what else am I getting if I pay this particular CPM rate?  Here are some critical questions worth asking:
Is the platform self serviced or managed services.  Meaning, do I have to teach myself and my team how to navigate through the platform and launch campaigns for clients, or can I have a team do that for me.  Propellant Media is managed services and we handle all client execution and campaign building for both direct clients and white label geofencing partners.
Is the team also going to handle all creative ad development for me or is that a separate fee I have to pay for?
What does the analytics and reporting dashboard look like?  Will I get 24/7 access to report?
Are there other layering mechanisms in place such as day parting, behavioral targeting, and contextual targeting we can implement?
All of these questions are vital and provide more context to the geofencing cost conversation.  If you want better under geofencing, you'll now know how best to shop around and get the best value based on the needs of your company or your agency.