Technology has allowed us to access the globe from the comfort of our armchairs. But it can also work on a hyperlocal level. Geofencing marketing makes use of modern technology to focus on a localized area only. Learn more about what it is and how it works right here.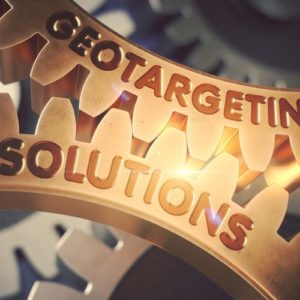 Most businesses advertise via social media and on their own websites to attract new customers. Both are effective outlets that have proven to help increase profits. But not every business can operate or advertise 100% online.
If you're a hairdresser, for example, you need a way to advertise to clients who are local to your shop. This is where geofencing marketing comes in. It helps businesses target customers based on their closeness to their location by sending alerts straight to customers' smart devices.
Want to know how this works or if it works at all? Keep reading this article and we'll set you straight.
Geofencing Marketing Explained
Businesses utilize geofencing to communicate with devices (and the people that use them) within a certain area. The area is usually within close proximity of the space they're operating from.
A business can set specific distance or radius limitations for the devices they want to target. To get the most out of geofencing marketing, your range shouldn't be much farther than a few miles of your store.
GPS or radio frequency identification is used to establish these boundaries similarly to the way building a fence around your property makes the area more closed off and marks what's yours. The reason businesses want to target customers who are close by is because those people tend to be the ones who all already out and about and prepared to make purchases.
Let's say, for instance, you own a store in a mall. If you send your ads to shoppers' phones while they are physically in the mall instead of in their own homes that might be miles away, they are more likely to visit your store to make a purchase while they have the opportunity.
Geofencing has helped struggling businesses gain new customers and retain them. Check out these success stories.
Because of phone finding apps and services like Google Maps that are used for getting directions, the majority of smartphone users have their location services turned on. This means that if you start using geofencing advertising, your ads will reach active devices. But that isn't the only thing that makes geofencing work so well.
Here are other benefits:
You can send ads through multiple apps
You can target specific events like conferences and sporting events
Target specific locations
Geo zone conversion reporting
It's more accurate than targeting IP addresses
Ad types can vary from static ads to video
Schedule a demo here to see how we can help you with geofencing.
Types of Geofencing Advertisements
Geofencing ads are a lot more complex than simply alerting customers that they are within a mile or two of your store. This isn't nearly enough to trigger someone's interest or make them spend money.
Your ads have to make sense in a variety of situations. They should also be creative and speak to your targets' direct needs.
Here are some examples of powerful geofencing advertisements.
Competition Based Ads
These types of ads are great when you are located near a competing business. A dress shop owner might set their geofencing preferences so that they can send an ad to customers after they've left a competing dress shop.
Chances are, that person browsed but didn't find what they were looking for. So, if they receive an alert that they are near another dress shop that is offering a discount or another type of perk, the chances of that customer stopping in to at least skim the shop's selections before going back home are increased.
This tactic is also known as geo-conquesting.
Offer Based Ads
It's a known fact that customers love sales and free offers. This is especially true for those customers who tend to shop impulsively. A sale is most people's way of explaining a purchase.
If a consumer is within your geofence, sending them a limited time offer can bring them into your store. You can send an alert about a store-wide sale that's currently running. Or why not offer a limited time discount for people who come in and show you the ad?
The second option teases exclusivity and puts customers on a deadline, two highly effective sales tactics that have been in use since the beginning of time.
Ads Based on Searches
When your geofencing ads are based on potential customers' searches, you are able to get them to your business while they're actually thinking about it. For instance, it's lunchtime and someone is looking for a place to grab a meal near their office. Perhaps they're new at their job and aren't very familiar with the location or they are looking to try something outside of their usual go-to spot.
When they do their search your restaurant comes up in the results and it's less than a mile away. That's great, but there's more you can do to seal the deal. This is a great time to send a coupon for a lunch special that comes with something like a free dessert, a combo meal, or a percentage off the customer's check.
Make Geofencing Work for You
Because there are so many ways to use geofencing marketing, you might have to try a few different strategies before you find a method that works well for your business. You can use your results to refine your ads for continued improvement. As your ads become better, so will your geofencing results.
If you need help, our team is here to help you reach your advertising goals!