It is not a secret that the digital healthcare market happens to be a constant challenge. The dynamic nature of the customer's regulations, behavior, demands and also the competitive environment mean that the digital marketing strategy of the concerned service provider should be flexible and impactful. One of the best ways by which such service providers could maintain a firm hold on this ever-changing market, will be with the help of a qualified healthcare marketing company. With their help, such service provides will be able to create a strong relationship between their audience and them. The brands or service providers can develop as well as deliver a respectful and advance approach that will effectively serve the needs of the audience or customers.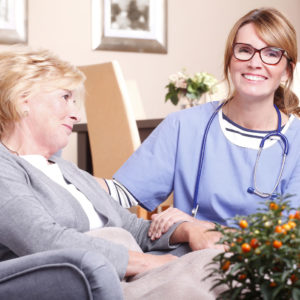 However, finding an effective healthcare medical marketing company that suits all your needs and budget can be difficult, as there are so many of them operating nowadays; each with their own set of features and skills. We at Propellant Media work with different healthcare marketing companies to help them achieve their digital marketing goals. However, we are not alone. There are many like us who put forward their best skillset to satisfy their clients. Thus, we have listed top 31 healthcare/medical marketing agencies next to provide a better idea:
Propellant Media – Healthcare Medical Marketing Agency
https://www.propellant.media//
From Mental Health to Audiology to Dentistry to Pediatrics to Veterinary to Cosmetic/Plastic Surgery to Alternative medicine and many more; we are known for working with multiple practice types to provide Optimization, Digital Analysis, Campaign Development, Creative Development and also Analytics and Reporting. Most healthcare SEO companies target their clients by providing the advantage of pay per clicks. However, in order to truly help out clients we translate Adwords marketing campaigns into leads, phone calls/text and actual sign ups from patients. Here we would like to add that compared to the traditional Adwords healthcare marketing campaigns, our very own click to call methods has successfully converted 40% better. We believe that our special services like Search Re-targeting, OTT/CTV advertising, CRM Re-targeting, Geofencing marketing, Paid Search, Household (Addressable) Geofencing, Traditional Per Roll Video Targeting, Measuring Foot traffic and other such strategies can help medical system, clinic and doctors be more effective at driving patient acquisition. Our headquarters are located in Atlanta, GA and we offer different monthly packages (Enterprise, Accelerator and Growth Plan) which comes at different price range.
Ipny
The reason why Ipny has gained so much success is due to the fact, 5 of its founders used to work for different well-loved digital marketing agencies. Their knowledge and experience have allowed them to become a company that can help out medical service providers that are looking for a quick result. They are known for helping out healthcare service providers that are facing any kind of business issue by providing services like brand campaigns, growth initiatives and media planning. Their aim is to deliver more than just targeted clicks and views. They take into consideration customer experience and provide website and content development and social media marketing accordingly. Their CRM retention, communication planning, positioning, research and analytics helped a lot of clients that are involved in healthcare industry. They are currently located in New York and their average rate per hour can be anywhere from $200 to $300 which is quite a lot. But if you go for a company like Propellant Media known for utilizing the same solutions as Ipny then you can enjoy a significantly reduced minimum fee.
Stevens & Tate Marketing
This medical SEO service provider offers a wide range of marketing, internet, advertising and branding services. They provide a consistent as well as uniform approach that will solve the clients' marketing issues. All strategic solution will be tailor-made with different services like creative and messaging development, search and social marketing, story branding, research and discovery, brand development, PR services, media management, inbound marketing and customer experience services. They operate from Lombard, IL with around 50+ staff. The average hourly rate of this agency is around $100 to $150.
Sensis
Besides providing a consistent evolution of their clients' business opportunity with their medical SEO services, they also want to provide a full-service help to all caregivers, patients and healthcare service providers to create a better health for all communities as a whole. This company mostly works with clients known for providing their services to patients suffering from Alzheimer's, Depression, HIV/AIDS, Pre-Diabetes, Clinical Trail recruitment and such others. They can provide successful digital development and analytics, brand engagement (including Social Media Strategy, Communication and PR) and healthcare marketing strategy and execution planning. They can target the right kind of traffic by services like cultural competency strategy, patient journey mapping, community engagement events, health fairs etc. They are located in Los Angeles, CA and the hourly average rate can be around $150 to $199.
Bluetrain Inc.
With clients like Unicef Canada, Stollery Children's Hospital Foundation etc., this medical digital marketing company take hard data and combine it with digital marketing communication results, experience and insights to provide an effective outcome. They are able to this because the experience gathered over a span of more than 80 years and is known to provide their client quick solutions. With services like an ongoing SEO management, content strategy, consultation for website development, on-page optimization, SEO auditing and monthly reporting, this company can manage the medical projects of their client by paying a close attention to their budgets and timelines. They are located in Sherwood Park in Canada and provide their services at an average hourly rate of $100 to $149.
BrandJuice
This healthcare marketing company happens to provide different services like naming strategy, brand development, in-market messaging and other such services to new healthcare industries looking to have a hold on the market. The company is also known for providing services like New Product development, category creation, package designing, experiential designing, visual identity to their clients who have been in the business for long time. This company does not have a lot of employees yet their employees have great experiences that is available to their clients for an hourly average rate of $200 to $300. It is located in Denver, CO.
Response Mine Health
https://responseminehealth.com/
With their digital marketing strategies that are crafted to be relevant in the ever-dynamic world of medicine, this company has worked with service providers specializing in in-home nursing, holistic health solutions providers, medical device manufactures, wellness and fitness retailer and different medical groups, clinics and hospitals. They are known for providing services like display advertising, natural search (healthcare SEO), paid search, local search, analytics and metrics, customer/patient acquisition, content marketing, call centre services, social media marketing and also performance guaranteed marketing. With more than 100 staff, they are located in many cities. However, their headquarter is located in Atlanta, GA.
Activate Health
This medical marketing agency happens to be one of the nation's leading companies. What makes them different from other such agencies is the fact that their staff at one point of time played an important role in health technology firms as marketing and/or public relations experts. With such experience, they work with different healthcare sectors like health plan, pharmaceutical, hospitals or clinics or health system and specialty pharmacy. They offer services like researching, creative development, strategizing, refinement to provide the desired result. They can even secure an effective B2B trade media coverage for their clients. Their clients include Genius Avenue, Primrose Healthcare, Dignity Health, Healthsparq and such others. They are conveniently located in Nashville and Phoenix.
BayCreative
In an attempt to be more than just a B2B full service marketing agency, this one has challenged themselves by providing effective website or digital marketing, lead generation, inbound marketing, building of band awareness services to healthcare industry. They even support clients during their new service or product launch by providing channel/sales enablement strategies as well. From PowerPoint and Presentation to Infographics to Pay per Click to Video and Animation; they have a lot to offer for medical service providers. For more than 18 years, this SEO marketing agency has been providing its clients with high-quality, innovative and reliable marketing support. The list of their clients include ProHealth, Pacific Eye Associates, RelayHealth, Biotium and many others. With around 50 staff, this company is located in San Francisco, CA and their rate happens to be anywhere around $100 to $149 (average rate/hour).
Greater Than One
With their healthcare SEO services, this agency with their innovated ideas have been helping the wellness and health industry to eliminate their marketing issues. The company has been helping their clients by providing different effective and affordable services like strategy development and creative development. This company has an average hourly rate of $100 to $149, and with this amount, the clients can take help from more than 200+ employees of this company. They have many different branches located in New York and San Francisco. They also have another branch in Escalera Derecha of Madrid.
BrandTuitive
When it comes to healthcare SEO services, this digital marketing company has made a name for themselves for providing branding, marketing and also advertising related services. The unique thing about this company is that their approach has made them a favourite of healthcare service providers that are starting out or is looking for a way to get back at the game. They can find untapped opportunities via services like Workshops, Competitive Audits, Trend Analysis, Management Interviews, Ideation Session along with Qualitative and Quantitively researches. The reason why they are one of the best when it comes to new/up and coming service provider is because they provide services like Naming, Tagline/Logo development, Brand Guidelines, Verbal and Visual Identity etc. They are located in New York and the average hourly rate can be anywhere from $150 to $199.
Foster & Create
https://www.fosterandcreate.com/
DesignRush has recognized this medical marketing agency as Top Graphic Design Agency recently. This was not a surprise as the agency is known for their effective atypical approach which they provide in order to craft effective solutions that can add value and aid in propel growth for different kinds of healthcare organizations and brands. With the different services provided by them, they can come up with effective brand strategies and communication plans through multi-touch environments and communications. Some of their clients include Aegerion Pharmaceuticals, Joslin Diabetes Center, Insulet Corporation etc. They are located in Boston, MA and operates from there with many experienced and trained staff.
Cubical Fugitive
https://www.cubiclefugitive.com/
The unique thing about this full-service web development, brand and marketing agency is that their staff includes programmers, strategists, photographers and artists that can provide the best possible medical SEO services. They have about more than 50 staff who have worked with McMaster University (Health Forum), Health Law, Oakville Hospital Foundation etc. to provide marketing strategies that has conveyed brand recognition as well as client loyalty. Their services including mobile, web and social media marketing, designing, content development, brand strategy, advertisement strategy and such others. They can provide a training and couching service via which they can provide onsite training, strategic business planning and other such services to their clients. They are located in many different cities which includes Mississauga, Toronto, Brantford, Hamilton, Oakville and Burlington. They are quite affordable as well; their average hourly rate being anywhere from $50 to $99.
Tronvig Group
With services like Brand auditing, strategic planning, mission and vision development and brand value mapping, this company has made a name for themselves. This company holds diagnostic workshop for clients as well, so that they can truly understand and execute the project objective of the client effectively. The healthcare industry can succeed in the digital marketing with services like Exhibition strategy, program development, content strategy, rollout plan, brand positioning and audience targeting recommendations. It also provides different services like naming, graphic designing, copywriting, social media marketing, media buying, campaign optimization that can help both new and existing healthcare brands. The company operates from Brooklyn, New York with around 50 staff and the average hourly rate happens to be $200 to $300.
Armada Medical Marketing
From Healthcare Associations and Non-Profit organizations to general health, nutrition, dental clinics to Biomedical testing organization to medical devices and equipment manufacturers to cancer treatment and radiology facilities to medical centres, specialized practices and hospitals to other such healthcare technology and service providers; this healthcare marketing company has worked with them all. Their vast knowledge allows them to provide effective services like brand marketing, social media marketing, digital marketing, strategic advertising, public relations, direct marketing and such others. They provide other related services like Special Event support, Copywriting, Sales training tools, establishing competitive data sheets, conference coordination and planning etc. They are proud of the fact that they have clients from all over the world. The company is located in Denver, Colorado.
Maricich Healthcare
With specialized medical SEO services, this marketing company has helped a number of healthcare marketers to further their business goals and build value. They provide a wide range of effective and helpful services which includes content strategy, creative development, total market infusion, strategic planning, brand development, research, advertising, public relation strategy, immersive digital experiences, digital marketing and development, marketing performance reporting, immersive digital experiences, media planning and buying and such others. Their innovative services have helped them to land clients like Beverly Hospital, Western Dental and Orthodontics, LA Care Health Plan etc. They are also the recipient of different awards like Tellys, Healthcare Ad Awards, MM&M, ADDYs and Healthcare Marketing National. They have a great number of knowledgably employees and operates from Irvine, CA.
Behavioral Health Network
https://www.behavioralhealthnetworkresources.com/
The unique thing about this medical marketing agency is that it happens to be an exclusive addition treatment organization marketing company that cater to different addiction conferences provider, drug rehab marketing firms and consultants and social media addiction specialists etc. They offer services to these service providers which help them to excel in their specific field. They provide services like drug rehab marketing solutions, addiction conferences that will on drug rehab marketing, consultants for drug rehab social media marketing. They are known for their special 90-day package which for drug rehab SEO training and marketing. Besides, they offer a helpful and affordable lead generation marketing service as well. They operate with experience group of staff from Pompano Beach, FL.
Physician Referral Marketing
https://www.physicianreferralmarketing.com/
They are known for providing 4 different types of medical SEO services that can effectively increase the interaction of customers/patients of the different medical practices they are working for. From external methods (targeted pay per click service ads, direct mail marketing, event sponsoring) to internal marketing strategies (follow up appointment reminders, newsletters and regular e-mail marketing), their strategies are crafted for both new and existing businesses. They also offer referral marketing options and direct digital marketing strategies. Their all-in-one marketing solutions include increasing online visibility in different eminent search engines like Bing and Google, graphic designing and website development, effectual advertising, reputation management and increasing physician referrals. The unique thing about this company is that they specialize in marketing strategy both online and offline as well. They operate with expert staff from Ferndale, MI and is known for reasonable pricing.
Hydrogen Advertising
https://hydrogenadvertising.com/
The naming of this medical marketing agency speaks a lot about it. Hydrogen happens to be the lightest of all the different elements yet it is also the most powerful providing power to the Sun. So, it is not a surprise their services can help out any upcoming as well as existing service provider of medical/healthcare. They offer many different services like Public relations, content creation, designing, analytics, Social media marketing, Digital Creative development, Event strategizing. They are even known for providing strategies in form of services like Media Buying and Planning, Brand creative development, Website development and designing and different SEO and marketing strategic planning. This company has around 50+ employees all working hard to provide a custom-made solution to their different clients. The company operates from Seattle, WA.
Thiel
What makes this healthcare marketing company different from the rest is the way they have divided their list of SEO service for different healthcare industries. Their research and analysing services like digital marketing, brand positioning and strategy, perception researching, naming strategy, key messaging and employee branding can provide effectual help to different healthcare service provider. Their services allow their clients to fulfil their business/digital marketing goal. On the other hand, their creative strategy services like brand identity, social media marketing can help a business to build a better relation with their audience. They are operating from Milwaukee, WI. They have around 50 employees for their clients, and they are available for hourly average of $100 to $149.
Brandwidth Marketing Group
The best thing about this healthcare marketing company is that it is a great choice for new medical service provider operating in this demanding and ever-changing world of healthcare industry. It offers services like new business incubation strategy, business consulting, website implementation and designing services (wireframe, touchpoint planning and promotion) and other such new product and business services. They provide sell-in programs, sales incentive programs, partner programs and other such sales promotion services as well. They are known for helping out different clients and their list of clients include Infasurf, Gore, WRS Pharmacy Solutions, WRS and Incingo Source Management. The company offers all these services from Chicago, IL and have been helping out their clients by solving their business and brand issues with their years of experience and knowledge.
Alaniz
https://www.alanizmarketing.com/
This company was founded in the year 2008; and from the get-go, their goal was to be more than just a service provider or vendor to the healthcare industry. So, for this reason, they offer digital marketing services like inbound demand generation, consulting and marketing and sales coordination along with branding services like website design, branded collateral, social media design. They offer other services like advertising services (full creative and production, campaign development), website development services, PR services, video production services as well. Besides, they offer an Account based marketing services. With this service they offer online campaigns strategies, account based email campaigns strategies, events and offline campaigns strategies etc. The company is operating from Novato, CA and their hourly average rate is around $150 to $199.
Preston Kelly
This medical SEO service provider has been ranked in the Top 100 most effective US agencies by the esteemed Effie Index. The company provides different services which includes brand research/strategy, SEO as well as SEM services, Website and App designing and development, Advertising and content development, digital and social strategy, media buying and planning, public relation services and also UX designing services. Their goal is to provide the different healthcare organizations with innovative and unique ideas that can help to fulfill their business goals. They are known for helping out different service providers by helping them in engaging key audiences. They operate from Minneapolis, MN with around 50 staff.
Trajectory
https://www.trajectory4brands.com/
Their marketing and branding strategies are crafted to cater to different wellness and health organization. From hospitals and health system to healthcare services and technology to physician groups to fitness service providers to skin care and beauty service providers to spas; this healthcare marketing company has worked with different clients. Their list of clients incude Orlando Health, South Shore Hospital, Edenbridge Pharmaceuticals etc. The different services provided by them includes digital strategizing and marketing, brand marketing, strategy and planning services, designing development, content development and social media marketing. They offer different research and insight advantages by providing services like Brand Audits and Customer Journey Maps as well. Their dedication has helped them to win different Service Industry Advertising Awards, Business Marketing Association, Aster Awards, Telly Awards and Healthcare Advertising Awards. They have around 50 staff and they are located in Minneapolis.
DX Media Direct
https://www.dxmediadirect.com/
With the medical SEO services that this company provides, their clients like The Wisdom Teeth Guys, TLC etc. are enjoying the different advantages that comes with working with effective full-service healthcare marketing agency. They can help a business to grow, build and refine the advertising campaigns from scratch. They provide a wide range of services which includes television advertising, radio advertising, outdoor advertising, social media marketing and media tracking services. They are also known for providing podcast advertising. This proves that this company has evolved with the times to provide the latest and tending services. Recently, they received the title of top advertising agency operating in Dallas by the prominent Clutch. They are located in Fort Worth Metroplex/Dallas and they offer their 28 years of experience for $150 to $199 per hour (average rate).
KHJ Brand Activation
With clients like Abbott, Boston Scientific, BlueCross Medical Center, Delta Dental etc., this medical marketing agency happens to be one of the best when it comes to helping their clients with effective and quick results. With services like communication development they can effectively help the life science industry to create the impact it is looking for. Their strategized communication services have been encouraging patients to take a more approachable method to improve their health. They offer their services to different organizations who wants to capture the market for medical devices, diagnostics, health information technologies, health plans and such others. With around more than 50 staff and their over 30 years of experience, they operate from Boston, MA. Their hourly average rate is $150 to $199.
GKV
The uniqueness of this agency is that they offer from traditional advertising channels to more personalized services which makes it perfect for the Health and Hospital Systems as their industry is ever-changing. The healthcare industry can definitely benefit from services moulded for their specific needs and demands. They offer services like Web designing, Branding, Grassroots marketing, direct marketing, SEM marketing, Experiential marketing. With more than 30 years of experience, this company has around 250 employees and their head office is in Baltimore, MD. The average hourly rate of this healthcare marketing company is about $150 to $199, and their clients include AbsoluteCare, Maryland Physicians Care, Brown and Toland Physicians and many others.
Foster Web Marketing
https://www.fosterwebmarketing.com/
The goal of this agency is to provide doctors and different healthcare organizations the required helping hand, so that they can understand and succeed in this confusing online healthcare marketing world. They provide different services like Content writing, marketing couching and consulting, social media marketing, email marketing, book writing, reputation management. They are also known for services like pay per click advertising, video production, print newsletters, website designing and development and other such SEO services. They give their clients opportunities to choose services like free DSS Demo, free web analysis and free design consultation as well. Their hourly average rate is about $150 to $199, and with more than 200 staff they operate from Fairfax, VA.
Coming of Age
This medical marketing agency was established in the year 1991 and it tends to work with the healthcare organizations known for catering senior customers and Baby Boomers. They provide a wide range of online and offline marketing services like Production and Programming, Analytics and Evaluation, Media Buying and Planning, Creative development, Brand and Image advertising and Strategic Planning among others. Their clients include RX Health Mart Pharmacy, Brookdale Senior Living, Quest Diagnostics etc. They have won many awards like Tempo Awards, and according to Clutch they are among the Top 50+ Advertising and Marketing Agencies. Their average hourly rate happens to be only $100 to $149, and they are located in Lisle, LA.
Captains of Industry
https://www.captainsofindustry.com/
In an attempt to provide the best possible medical SEO communications engineering services, it happens to provide services like Email, Paid, Social, Earned marketing and also event marketing. In this field, they also provide services like content marketing and creation, go-to-market planning, website creation, editorial strategy and marketing infrastructure setup. The company also provides other helpful services like flagship content consulting, communication audits, product or brand designing and positioning along with brand standards development. They are one of the best at what they do. This is because; when crafting the services of their clients, they take into considerations FDA approval processes, technology and drug development market tendencies and high level of competition of this dynamic medical world. The company has employed about 50+ employees, and operates from Boston, MA. The clients can enjoy their services for an average hourly rate of $100 to $149.
Intrepy Healthcare Marketing
To help out the medical industry, this healthcare marketing company provides different services like Physical Liaison marketing (including Physical Liaison training), medical website designing, graphic designing and digital advertising. They provide other needed services like content marketing, review generation, business listing management and social media marketing. They offer their growth strategy development to different veterinary practices, hospitals and healthcare companies, medical service provider and dental service provider. They offer proper patient communication as they take into consideration Starks law and HIPAA compliance. They have made a name for themselves in the field of logo designing as well with clients like Vasectomy Clinic of Atlanta, Prestige Billing, Southern Ent Specialists, Prelow Urology Practice, PC and WhyDrate IV Hydration. They have been featured in FitSmallBusiness.com, CB Nation and other such places. With less than 10 staff, this company operates from Atlanta.
So, there you have it, the best 31 healthcare or medical marketing companies that are creating all the buzz in this dynamic digital world. The best approach of finding the right medical marketing agency for your business will be going through their official website to know about them in details. Check what they have to offer and at what prices, go through the testimonials from their clients and see if the features provided by them are affordable/reasonable or not. Making such comparisons will definitely help you to select the right one for you!