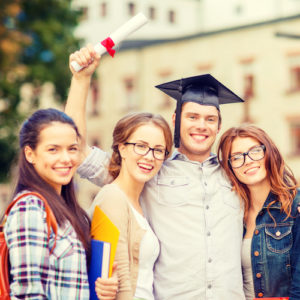 THE CHALLENGE
This local university has a multi-million dollar marketing budget across their undergraduate and graduate programs.  Between the many competitors they have to face including prominent Georgia Universities attracting new applicants and students has not been an easy task.  That in addition to the low brand recognition for the university, they have been slowly growing their presence, but needed new innovative tactics to help them reach the student profile that could thrive as students at their school as well as graduates.  That's when they reached out to Propellant Media for guidance.
SOLUTION
Our original statement of work included OTT/CTV and Streaming Radio/Spotify campaigns for undergraduate brand.  But as we continued to work together, they soon learned that our passion and partnership mattered just as much as the results.  It showed in our communication, our execution of campaigns, and bringing fresh ideas based on our prior experience with other colleges and universities we worked with.
Nine (9) Months into our client management approach, and supported by strong results, the University was proactively convinced to dramatically increase our SOW to include
Now handling their marketing plans for the Biz School and Multiple Grad Programs
Manage brand awareness, lead generation and tracking
Full Funnel attribution
All vital digital channels Google Adwords, Bing Ads, YouTube, Programmatic Display, lookalike modeling, CRM targeting, OTT/CTV, Pandora/Spotify, Twitch, LinkedIn, Facebook/Instagram
RESULTS
As we launched and took over the majority of the campaigns, we helped the client lower their cost per student lead which continued to hover at $10 – $20/student for their undergraduate institution.  And for the graduate programs, we helped decrease the cost per lead went from $1,100 to $250, thus filling up each department across all the grad programs at the University.
The University was featured in several publications highlighting the roughly 20% year over year growth despite COVID-19 and the expected increase in competition due to it.